Use Your Smartphone as a Wireless Surveillance Camera [Android, iOS, Windows Phone 7]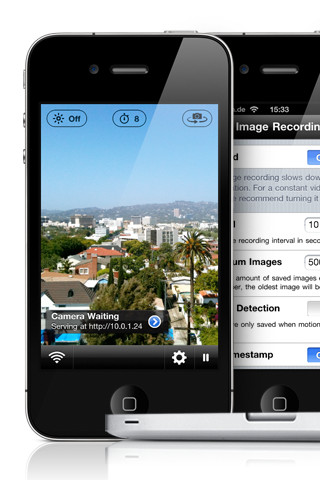 Smartphones these days can do more than just make calls and send messages. You can now turn them into fully-fledged surveillance cameras for your home! Forget spending hundreds or thousands of dollars on CCTV cameras, when you can spend just a few bucks for Android, iOS or Windows Phone apps that serve the same purpose!

Why use smartphone as a Wireless Camera?
Using your smartphone as a wireless surveillance camera can be very useful. You could make it act like a CCTV camera in your home, so that you could watch over things. The most obvious application, is of course security-related. While you are away, you can watch over your home and look for any burglar activity. You can then alert security about the situation immediately.
This trick could also be helpful to parents, who need to go out for groceries, or maybe need to work in their study room while their kid plays or sleeps in his/her own room. That way, you won't need to be with them all the time, hence allowing you to do your work without any worries. Pet owners could also watch over their pets while they themselves are away, in case their pet becomes mischievous. Additionally, you can spy on things as well, whether they be your siblings eating your snacks, pets doing cute things, and so on.
There are some apps that will turn your smartphone into surveillance cameras. These apps come very cheap, much more cheaper than CCTV installation.
Turning Android devices into security cameras
There are couple options here. There's an app called IP Webcam which turns  your Android smartphone as a wireless surveillance camera. It is supported by Windows, Linux, and Mac. You can view the video stream right on your PC via VLC media player or browser. Even if you don't have an internet access, but have a WiFi network, you can still stream videos within the network. You get many options to configure video streams and more. The best part, it's a free app, that is what I like about the Android OS. A lot of its apps are free.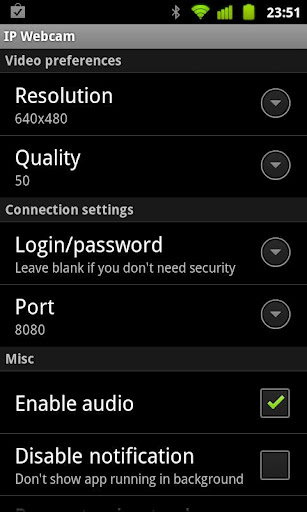 Another option is Motion Detector Pro. Its free as well! But works in a somewhat different manner. While IP camera delivers a video, Motion Detector sends you images via MMS or SMS (links). It works on an efficient motion detection system, and gets activated only when it sees some movement in the camera. This could save up your battery life, hence giving you more up-time.
Wireless Camera Surveillance with iOS devices
For iOS devices such as iPhone, iPad, iPod etc, you can have the Wireless Camera app for just $2. It will create a website on your home network from where you can access the video feed. This feed is only available within the network, and not on the web online. But you can make some router configurations and open up some ports to take it online.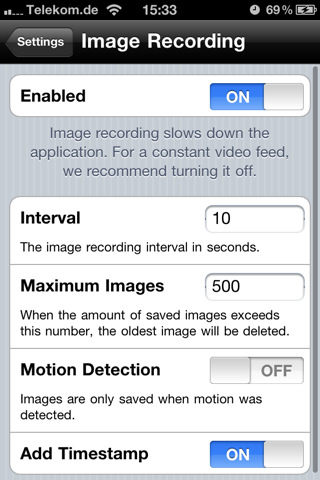 This app will shoot images on a regular bases and give them out in a video feed. When you set the application, make sure you choose the 'Motion Detection' and "Add Timestamp' options. To access this video feed, you can just type in the IP into your browser address bar. This IP will be given to you by the app.
Use Windows Phone as a Wireless Camera
Windows Phone has a wireless camera app as well known as PocketCam, but it is more or less limited to your home network. You can connect it with your desktop, and use it like a wireless webcam. You can also use it with Skype or other such chat services. That way, you can broadcast your surveillance footage to your friends on Skype or Google+ hangout etc.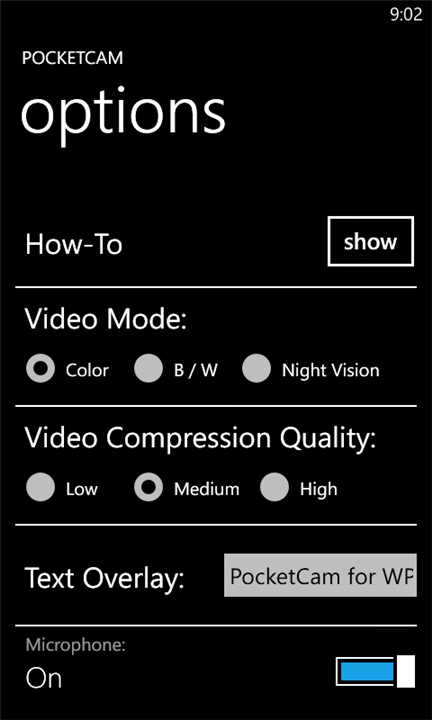 All these apps are great for using your smartphones as wireless surveillance camera, but keep in mind that you'll need a good broadband network, otherwise the quality won't be worth it. If you have questions, feel free to ask. Cheers 🙂

How To Fix 502 Bad Gateway Error in WordPress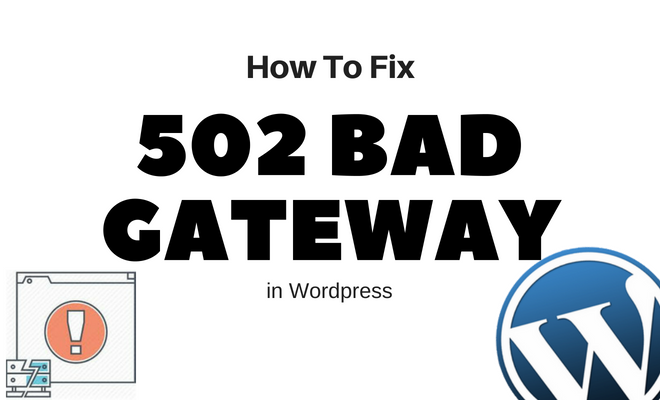 We all have encountered the very frustrating 502 bad gateway error on our WordPress website many times. As speaking about WordPress, the platform often clusters with many irritating errors which all of us hates for many reasons. In which database connection issues, white screen of infinite pause are the most prominent one. But even more annoying is of the 502 bad gateway error which causes many headaches for developers on many occasions. And though finding various ways to fix 502 bad gateway error in WordPress, the developers not only waste serious time but also gets distracted with the other major issues during the website development.
So below we will be discussing few points on how to fix 502 bad gateway error in WordPress starting with the details about this error, and how it often emerges with the mishandling of the wrong code between the browser and the web server. While elaborating those, we will be then looking towards various ways about how to fix 502 bad gateway error in WordPress, as of how quickly the problem could be rectified just with the intrinsic knowledge of web Browser and sometimes DNS checkups.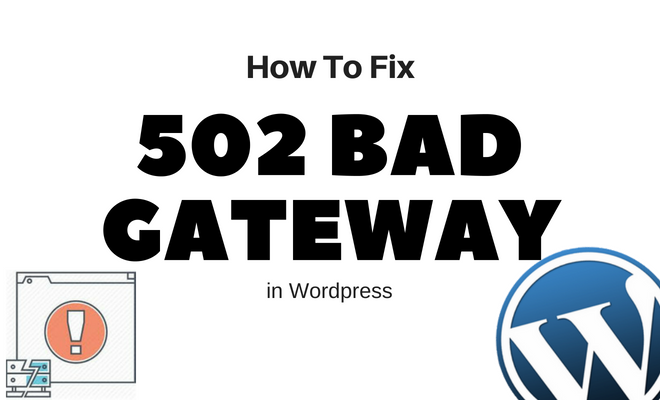 What is the 502 Bad Gateway Error?
Renowned by many, the 502 bad gateway error is an HTTP status code, which is then generated on browser screen when something goes wrong between the browser and web server. In other words, HTTP status codes come back with the response of web servers but are not visible on screen unless some problem arouses, and 502 bad gateway error is one of those.
The error has the specific meaning that one server while imitating as gateway or proxy, got an invalid reply-back from the inbound server. That is why the HTTP status code quickly shows the "Bad Gateway" message on the screen to notify the relevant authorities.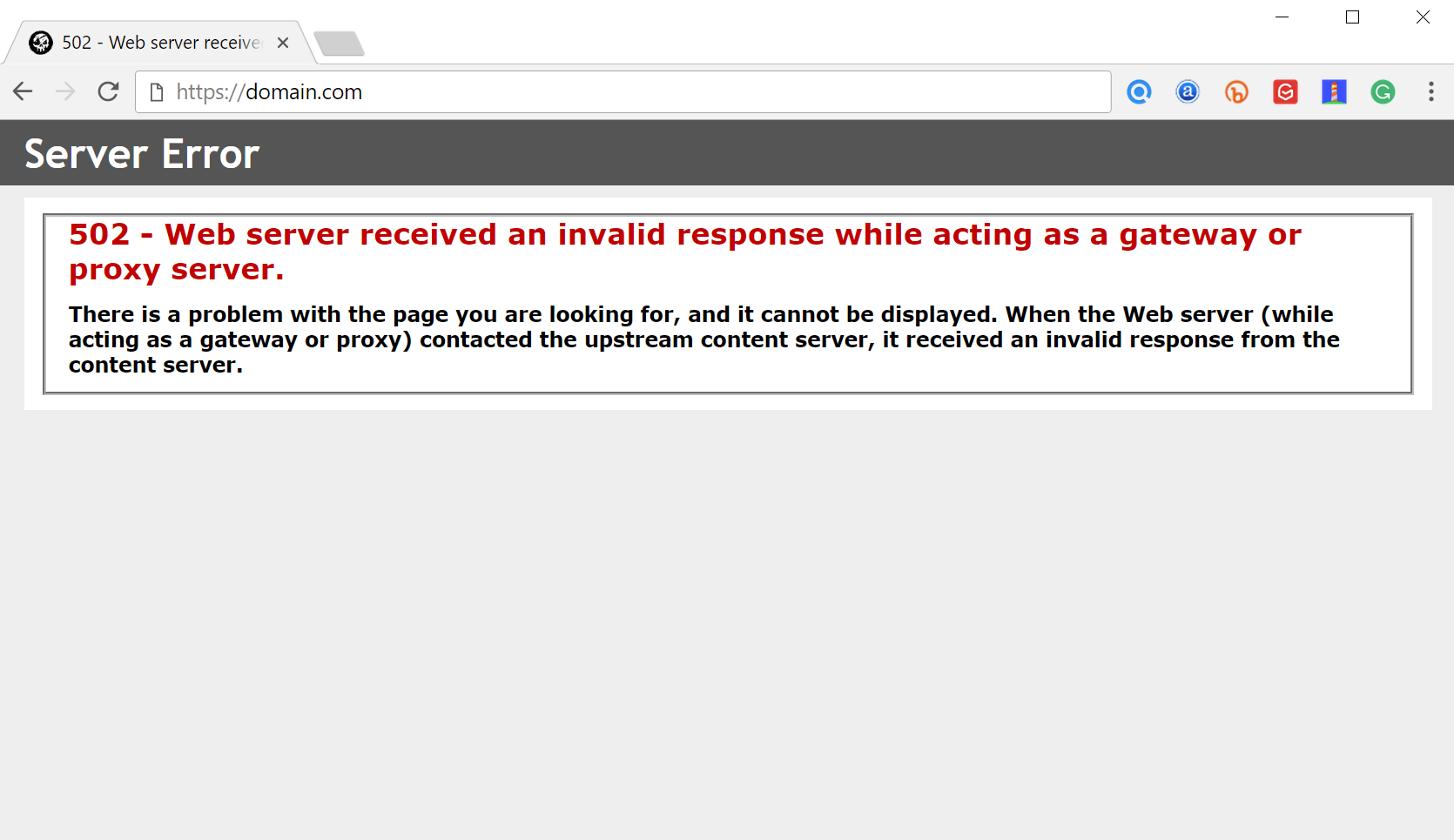 How To Fix 502 Bad Gateway Error in WordPress
There are many ways to fix 502 bad gateway error in WordPress, in which some of the most popular and exact are given below. Trying out these can solve your problem within minutes, and you can gain back the control of your web work perfectly again.
1. Reloading the website URL from which you received the error sometimes solves the problem quickly. As this issue sometimes gets generated randomly and is temporary on the norms. Hence refreshing back the web page with the URL sometimes comes very handy in fixing the bad gateway error.
2. If the above problem persists, then closing all your active sessions of the browser and reopening it freshly could be another way to fix 502 bad gateway error in WordPress. This issue is sometimes associated with the network as well as with the internal browser metrics. Hence closing all the browser windows/tabs and reopening a new window could give you the desired results, and can luckily fix the temporary aroused lousy gateway issue.
3. Clearing your browser as a whole with all cookies and caches inside it could also fix 502 bad gateway error in WordPress. Because once your browser has crawled the bad gateway message, then it somehow gets stored in your cookies and thus can return even if there is no significant blockages are there. So making sure, that your browser is cleared with all cookies and caches is also essential in rectifying this annoying bad gateway message and can literally work for you cheaply.
4. If the bad gateway message has aroused due to some network problem, then restarting your WiFi or switch could be the next step you should follow. As it is mostly stated that the 502 bad gateway error is mainly associated with the network problem, therefore checking up your network devices and restarting them could also do wonders for you in eradicating this problem.
5. If you are using a third-party CDN, then it might also be the reason for bad gateway problem. So disabling the CDN on the temporary basis could also resolve the issue sometimes, especially when you up on the work with a free CDN. Trying out this simple step is also very cheap and gives smart solution sometimes.
6. Checking up your DNS and local DNS is also very important if you are facing this bad gateway irritation. Make sure that both your DNS and local DNS are correctly configured and the problem doesn't lie in between those. Because it is widely stated that network issue is the main reason enlarging this problem. And DNS configuration is one of the critical aspects of your network metrics. Hence rechecking them is the right thing to do for eliminating this temporary carnage.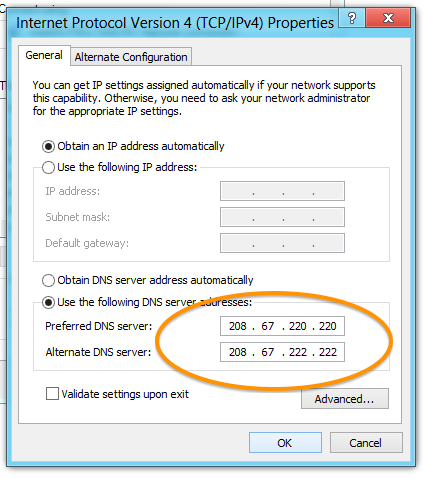 So there are also many other ways of eradicating this problem out. In which checking your plugins configurations, themes internal metrics and other website dynamics sometimes become very prominent. But the above-defined points are termed as the most common and easy in discarding the issue cheaply and smartly. That is why all six of them have been elaborated with complete detail to give you ease finding the right solution.
How To Get Free US Phone Number For Incoming Calls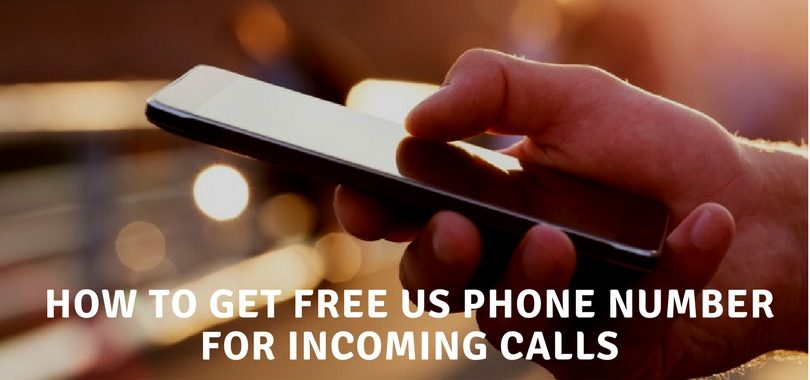 A lot of people do search for international numbers especially of US, to make and attend cheap call using that number. However, it is not an easy task to get free US phone number for incoming calls sitting in a different country. That is why people does start flooding internet about how to acquire an authenticated looking US number despite not living there.
So to answer those queries, we have summed up below different smart applications which are exclusively made for the same operation. As using one of these, it is easier for you to get yourself a US number which could be rightly used with your WiFi or mobile data. Hence whether your looking for outbound calls or inbound receiving, these smart applications will help you out in either way.
5 Best Applications To Get Free US Phone Number For Incoming Calls
TextPlus App
Available for both Android and iOS smartphones, TextPlus app is the first choice for many people for getting a free US phone number for incoming calls. The application is very easy to use and allows a unified US phone number within some finger-clicks.
Just downloading the app and registering yourself with the email address, lets you access to the dashboard of the app. From where you can go into the settings and scroll down towards the bottom to find "Get A Free TextPlus Number.". Clicking that, the app allows you a unique US phone number which you can use for all your calling/texting operations. While some of the cool features of the app including of "Call Back Text" also makes this application very handy to use even when you are out of your balance.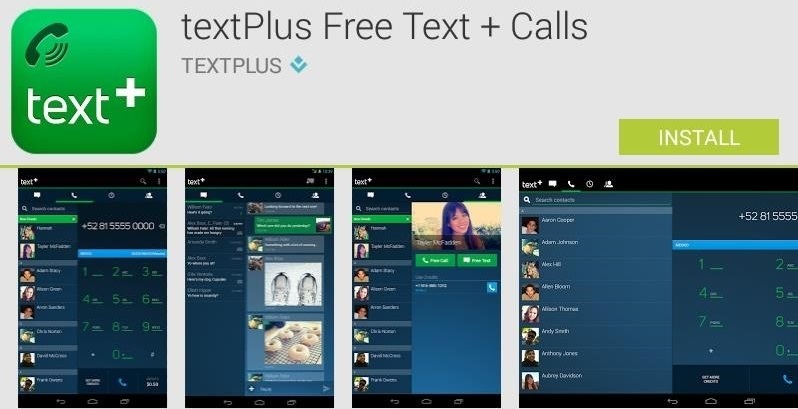 TextNow App
The TextNow application uses a popular VoIP service to generate free text messages/calls to USA and Canada. The most important part of getting a free US phone number for incoming calls with this app is just to take a little care of your virtual residence during the signup process. You are asked to enter your area code based on which unique virtual number will be given to you. Hence you have to enter that code very skilfully to get a free US phone number to enjoy unlimited calls and SMS.
The application gives you the ease to do outbound calls as well attain incoming calls for different verification and authentication purposes totally for free. However, if you want to make calls outside of the US, then some minimal charges do apply varying with different countries.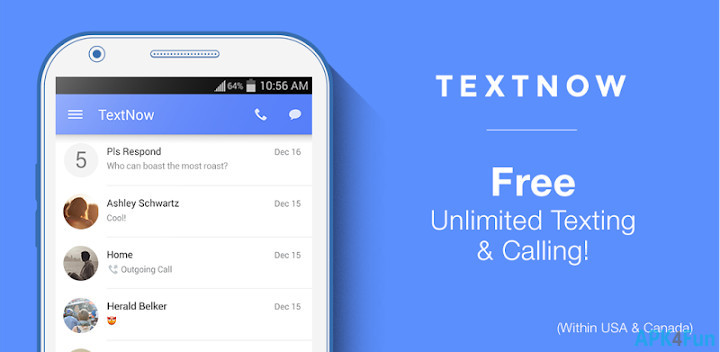 Talkatone
Talkatone could be regarded as that smart application which has been in the circuit of exclusive virtual numbers for many years. The app is rightly built for both Android and iPhone users and is very easy to download on both the platforms. Whether you are a United States citizen or not, you can firmly have a free US phone number for incoming calls using this application, as you just have to signup with proper virtual area code.
Talkatone allows you to use WiFi or cellular data to make unlimited free calls to any US or Canada number. It is regarded as the best app to have a virtual number for authentication and verification purposes. Whereas unique features like custom voicemail greeting, passcode setting for security purposes also make the application very smart to use.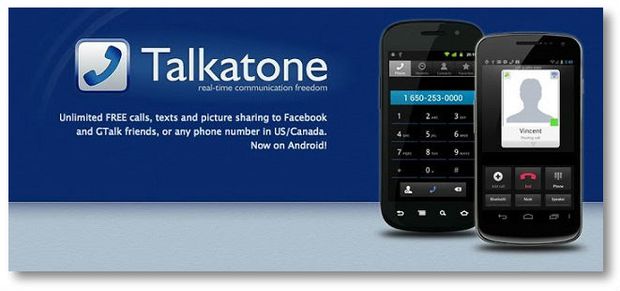 TextFree App
TextFree is another smart application programmed in the same way as the TextNow app using the same VoIP technology to make you communicate with the original US number. The app could be ideally used for the online verification purposes as well as could also be used to get Google Voice Number.
Because Google requires original US number before allotting its number, and this virtual app fits perfect for that use. You can rightly use its artificially generated US number for authentication in Google's procedure and can procure a new number with it.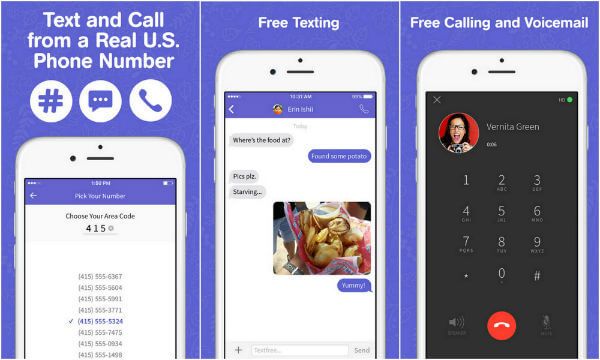 GoHeyWire App
GoHeyWire App also gives you free US phone number, but just for Texting purposes. The application doesn't allow calls with the number; however, you can text totally free to any person anywhere in the world using that given US virtual number.
Other than it, the application has a very cool feature of integrating with Twitter, which allows it to send text as tweets to the second most prominent social media platform in the world – that is Twitter.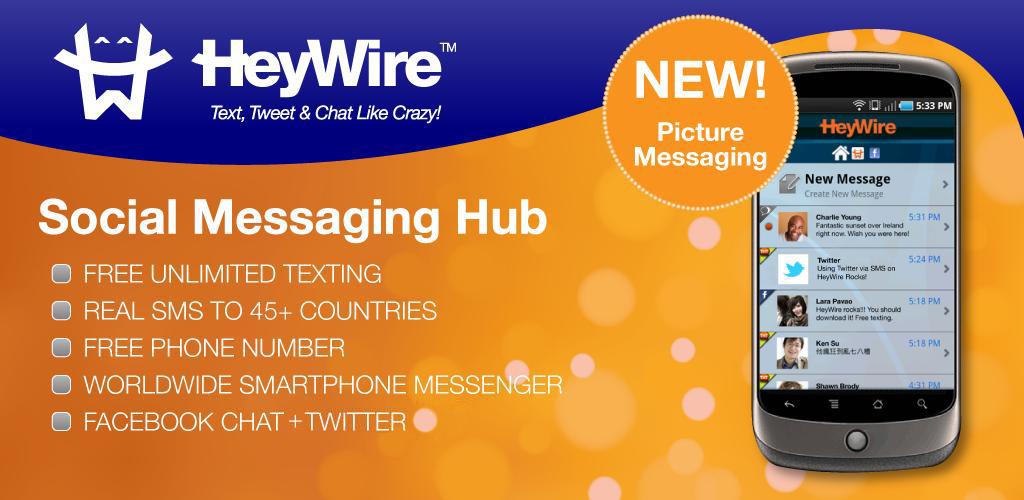 So comprising the above article short, there are many other smart software applications built for giving a uniquely original virtual number, especially of the US. These applications offer people ease to manage their day to day outbound as well as incoming calls/text. That is why during the last few years, many virtual number apps have hit the market with creative features and smart offers to make customers feel great ease while communicating freely in other regions.
Facebook Advertisement vs Email Marketing – Which one to choose for your business?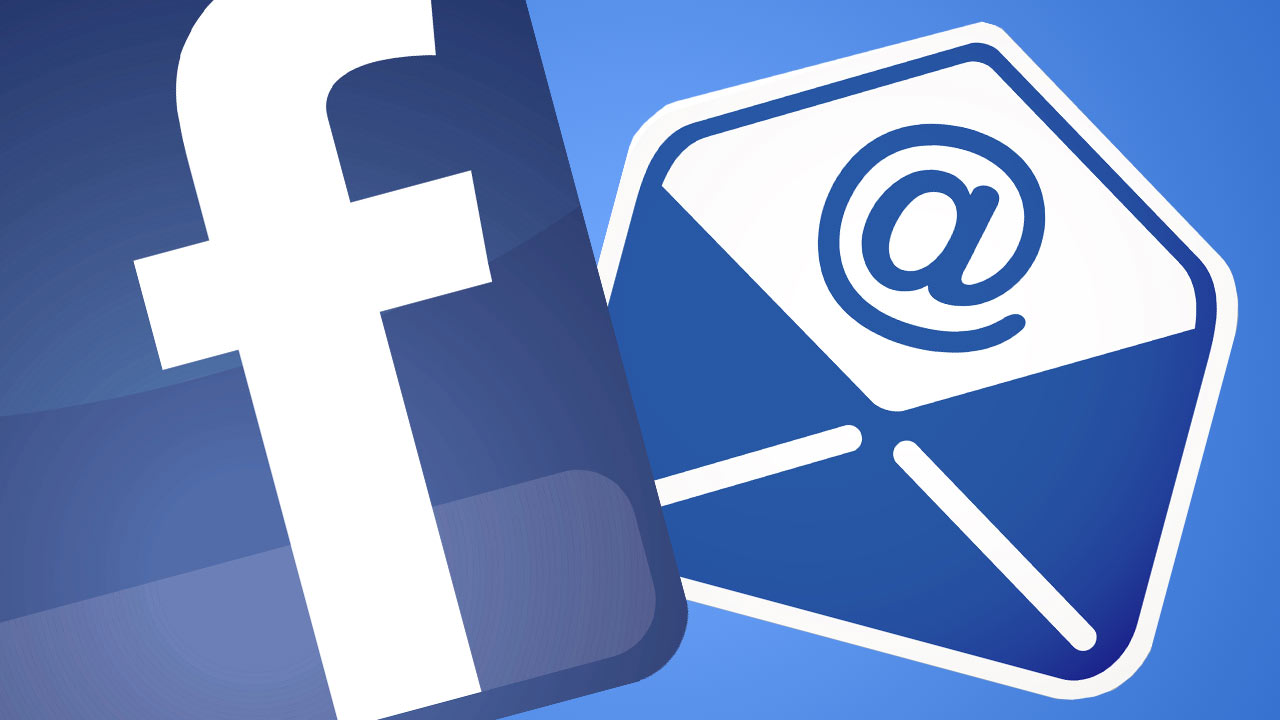 The new growing trend of social media marketing can improve your business like Facebook became pocket television, thus people are getting it very hard to choose among the two most common ways of marketing i.e Facebook advertisement vs email marketing. After reading this article you will able to choose the best way to advertise your business, you will know that which kind of people you have to target via email marketing and Facebook advertisement.
Facebook Advertisement vs Email Marketing
Facebook Advertisement vs Email Marketing are the two leading ways used by businesses to promote their products and to increase their sales. below are the benefits of both Facebook advertisement and email marketing, which will help you to select the best way to advertise.

Benefits of advertising on Facebook
Facebook is one of the best social media websites on the internet. Facebook is the second most visited website on the Internet behind Google.
Almost 1.4 billion individuals use Facebook to connect with what matters to them and more than 900 million visits every day. When you run a Facebook Advert, you can choose the audiences that can see it by location, age, interests and more.
With Facebook Adverts, you can choose the type of audiences you want to reach and Facebook delivers your adverts to them. Facebook makes your adverts more important for the people who see them, and it brings you real results.
You can grow customer loyalty through a Facebook fan page. Many kinds of businesses have created Facebook fan pages that users can join easily. These fan pages allow your business to interact directly with your customers so that you can shape loyalty and brand image.
You can offer special promotions through your Facebook fan page. You can use your Facebook Fan page as a platform for your new products promotion or advertisement campaign. Updates on new product launches keep your customers more knowledgeable that what products or services you offer.
Facebook facilitates multiple advertisement views. Your advertisement needs many views by an individual. A large number of Facebook users visit the site several times a day.
Choose between Cost per click (CPC) and Cost-per-Thousand Impression (CPM) pay structures. Facebook allows you to purchase advertisement space based on clicks or impression fee structure. This allows you to tailor your ad campaign based on budget and other preferences.
A great benefit of Facebook advertisement to your business is an ability to reach smartphone users. Facebook is used via smartphones worldwide every single day. This means your target is not only the people who use computers, your advertisement will reach to every individual who is using the smartphone.
Smartphones are now part of our lives, people use Smartphones and tablets to discover, communicate and shop.
Email Marketing
Email marketing is applied by thousands of businesses across the globe. Those who are unaware of this method of advertising cannot immediately understand why it is so popular amongst organizations in a variety of industries but here are some reasons why email marketing is seen by many as a vital marketing tool.
Email marketing allows you to reach millions of customers with a click of a button. Compared to other forms of marketing or advertising, the cost of an email marketing campaign is low. You do not have to pay printing or mailing costs. Most likely, you will have to pay for a company to send your Emails, which protects your business against spam complaints, but this is a small monthly charge.
Email marketing increases your sales because you are able to contact so many former customers at a time via email, you will be able to increase interest in your products which often results in increased sales. While there is no way to tell exactly how much you will be able to increase profits, it is safe to say that your mailing will generate at least some more sales.
Email marketing is one of the only networks that consumers ask to receive. The majority of businesses using the platform only send messages to those people who have signed up to receive them. By email marketing business is only targeting those who already interested in their brand. It is, of course, possible to send unsolicited email marketing messages, but this is only likely to irritate consumers and result in a damaged brand image.
Conclusion
After comparisons of both Facebook advertisement vs Email marketing, we can conclude that it depends on your business, if your business is not limited to a group of specific audience or organizations, you should advertise on Facebook because your advertisement can reach to everyone while the email marketing is used when you have a list of interested audience.