Most Powerful Data Recovery Tool for Mac and it's FREE to Use!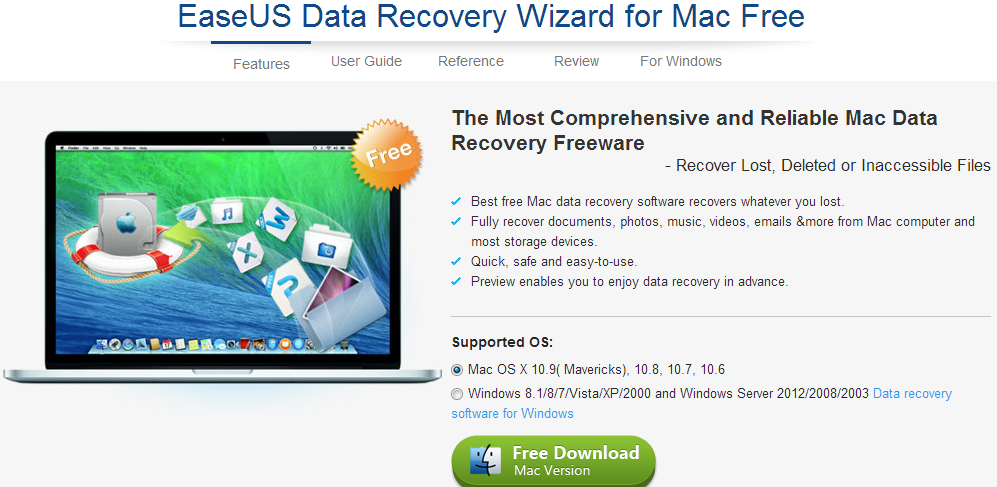 The worst case scenario in this digital age is when you lose all your data stored on your computer and there is no way to restore that data. It doesn't matter if your data is important or not but you are not Happy to lose your data. But to solve this problem for MAC users I am sharing an awesome Free Data Recovery Tool.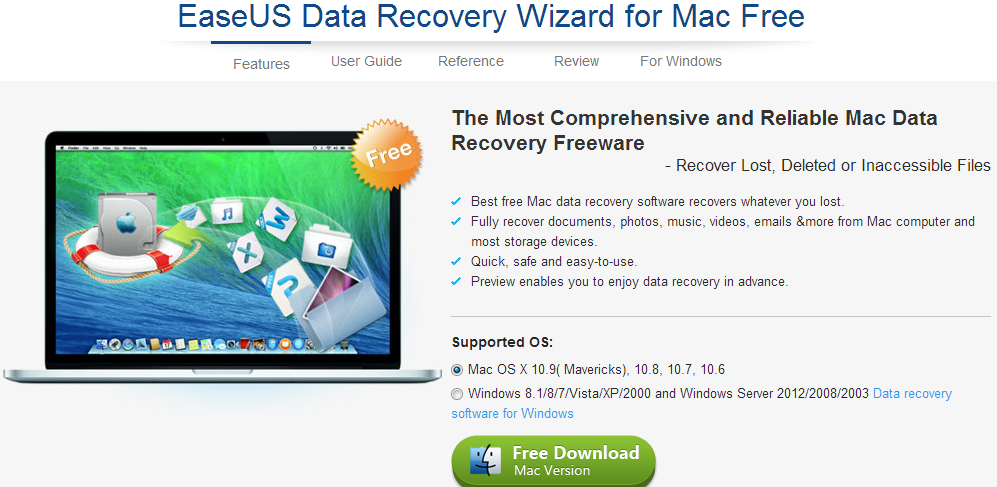 This tool can recover any type of data from your MAC no matter how old it is or how new it is. With this tool you can recover your Documents, your photos, or any other type of file you want to recover. All you need to do is install this tool on your MAC and use it without any charges. Yes most of the Data Recovery tools for MAC are paid and if there is any free then it doesn't give this much features like this tool is supporting.
This is Easeus Data Recovery Wizard which supports Mac OS X 10.9 and up to 10.6. Below i have mentioned some of the features of this tool which will be helpful for you.
Features Of Easeus Data Recovery Wizard
As you know the best and main feature of this tool is to recover lost and deleted data but some of the most useful and important features are listed below.
Recover 2Gb Of Data For Free
With the free version of this software you can recover 2GB of Data with all other supported features and I know 2GB is more than enough if you want to recover only most important and useful data. With this you can recover Photos, Documents, Music Files, Video Files or anything else.
Two Recovery Modes
Easeus Data Recovery Wizard has two main recovery modes which can help you to recover almost everything from your MAC without any problem and worry. With simple Scan you can recover deleted files and with Deep Scan mode you can recover formatted, inaccessible and lost data. It also supports raw recovery to recover data from lost, deleted or damaged volumes.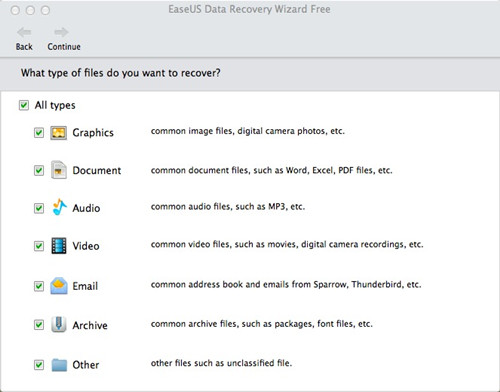 Powerful Data Recovery Ability
With tool you can recover files deleted, formatted, cleaned with virus attack or anything else. This tool can also recover data from other storage device like USB Storage, Memory Cards and other storage devices. You can just need to specify the device and scan it according to your needs.
Preview Mode
Before recovery files and other useful data you can also preview data after scanning so that you can recover only your choice of data. This is very useful if you are using the free version and want to save your time too.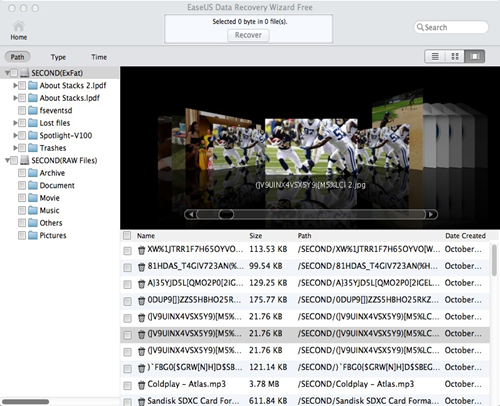 These are the features of this powerful data recovery tool as you have read about the most useful features so I think there is no other choice left to use any other paid Data Recovery Tool.

Smallest Antivirus to Automatically Remove Autorun.inf Virus from USB Flash Drives
Autorun.inf is not very harmful but still the most annoying virus of all which travels through flash drives. There's a nifty tool designed specifically for this purpose – to remove Autorun.inf Virus from USB drive!
This virus automatically executes itself as soon as the infected flash drive is inserted into a system. When user double clicks the infected drive, autorun.inf with associated (hidden) .bat files infects all the partition of the system and autorun.inf is copied to all the drives.
Although this can be prevented through standard antivirus software but there's a dedicated antivirus made specially to remove autorun viruses called Autorun Virus Remover.
Autorun Virus Remover provides protection against any malicious programs trying to attack via USB drive. When a USB device is inserted into your computer, Autorun Virus Remover will automatically scan it, block and delete autorun virus, trojans, and malicious code. Also, it can detect and remove USB virus such as autorun.inf virus in your computer.
Remove Autorun.inf Virus with Autorun Virus Remover can also remove the autorun virus due to which you can't open your hard disk and USB drive (Pen drive, Memory card) by double clicking. Autorun Virus Remover USB antivirus software to permanently protect offline computer against any USB virus without the need for signature updates. This light and easy to use solution is compatible with all version of Windows and doesn't slow down your computer at all.
Snappy: All in One Driver Installer For All Your System Drivers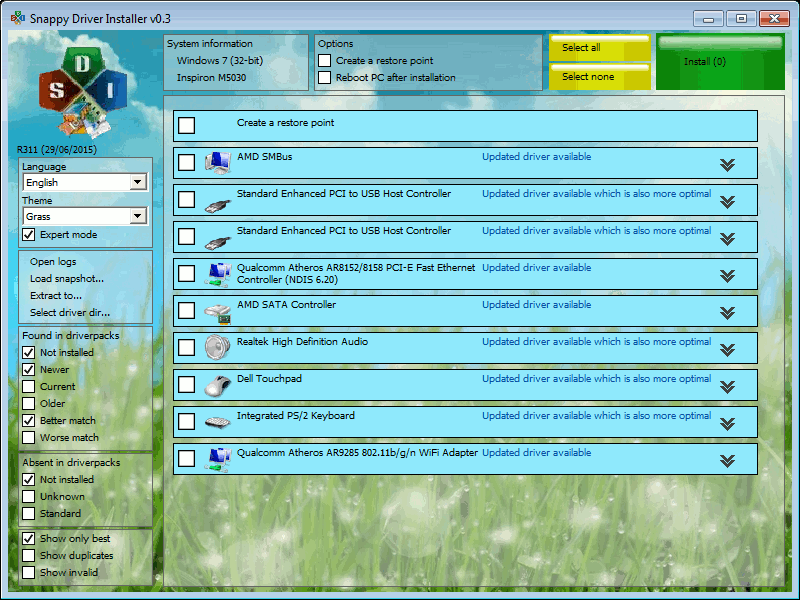 Snappy system driver installer is a freeware for Windows which is an All in One Driver Installer and can be used as a complete solution to install all types of drivers on your system. There are two main sources which are supported by the program namely driver packs and local folders. The program is capable enough to pick the drivers automatically from the folder where you kept them and bring it to use at any given time.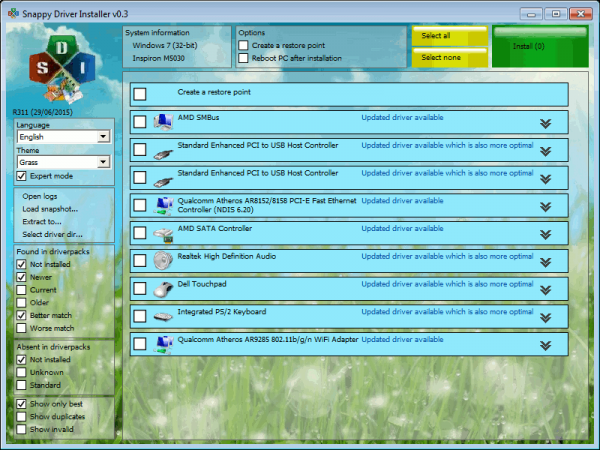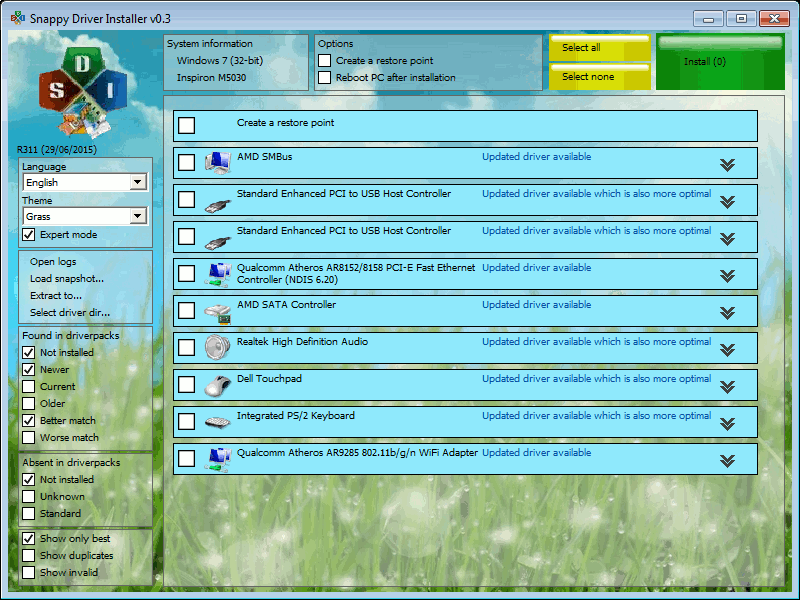 The computers who have a weak or unreliable internet connection can avail the services of this program as it can install all the drivers without it. To start installing drivers on your computer, go to the updates option which can be found on the top and download the index file by checking on the option 'Check only needed for this PC' and then click on accept. This index file will add all the relevant information to the software. The program then works by checking for all the missing drivers and updates for the already-installed programs on the system.
You are also free to download all the driver packs, however, which is not recommended by the experts. You only need to do this if you need to create a completely portable version of a particular program on the computer which, by default, includes all the drivers. There is one thing to note that you will have to download nearly 9 GB of data in that case.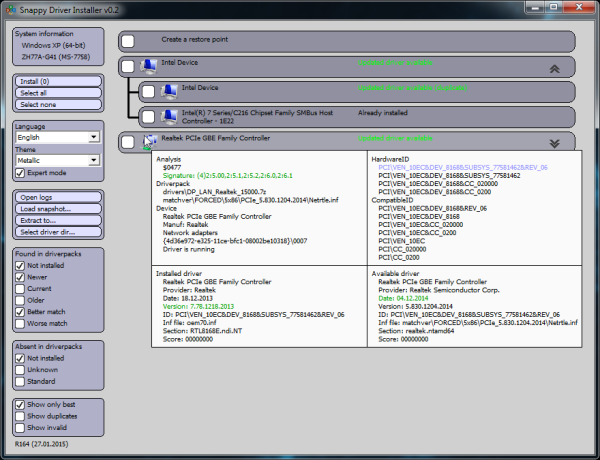 As soon as you are done downloading, the main interface of the program will show the updated driver information afterward. You can also enable the expert mode present on your left where you will be able to use filters to customize the selected option. You are also free to disable the updates which you think are, in no way, better than the ones already installed.
Before selecting the drivers which need to be updated, hover on each device to get information about each device's already installed driver and the update the program wants to install. The information may consist of the update's version, device's manufacturer's name, hardware IDs, etc. It is quite beneficial to give some time to these facts as there may be some updates which are not suitable for the device or are falsely identified. Once you are done with all these important steps, the Snappy Driver Installer will start downloading the selected driver updates for your system, installing afterward.
Easiest Way to Recover Deleted Photos and Text Messages From Phone For FREE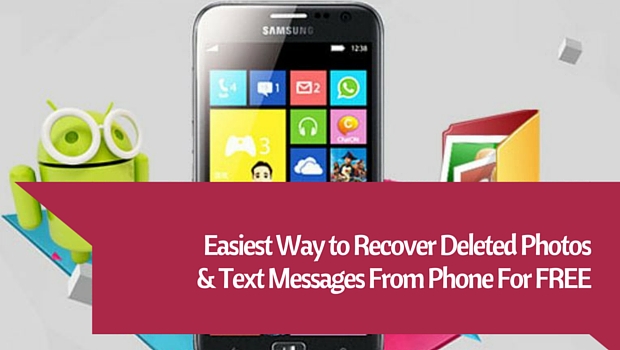 Recover deleted photos from phone easily with the world's number one android file recovery software named Wondershare Dr.Fone. It is a tool which is used worldwide for recovering files and data from android tablets and phones. The tool is capable of retrieving audio files, Whatsapp messages, videos, call history, contacts, photos, text messages and a lot more that you lost accidentally or due to the ROM flashing or OS crash. The tool supports about 200 android devices and many android versions.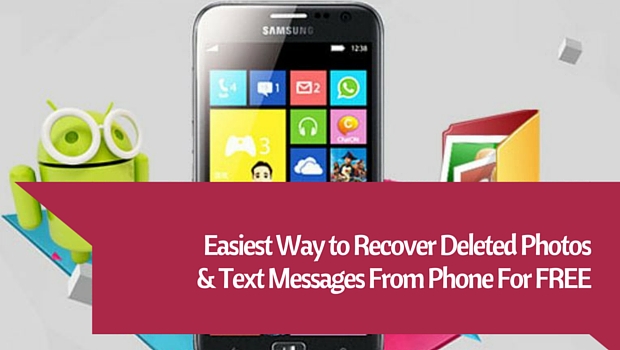 How To Recover Deleted Photos From Phone And Other Data
Dr. Fone is very beneficial in recovering files on android devices and can retrieve deleted text messages too. However, if the tool is not dealt properly, the software will not be able to recover all the files properly. Before beginning the process of recovery, the following tips should be considered to increase the success rate positively.
First of all, if you find out that some of the files have gone missing on the phone or a list of data is deleted accidentally from the phone, stop using the device instantly. In android or other OS, the data is actually not blown away but is kept in the phone to be rewritten by some other files. For this particular reason, if the device is kept working on, that data gets overwritten by the recent changes in the phone and ultimately, disappears forever.
Secondly, look for a computer as soon as possible and start the process of recovery. Don't forget, the sooner it is, the better it is. Download the recovery software by Wondershare i.e. Dr. Fone for android. For further information, follow the following downloading process.
How To Download
There are more than one way to download Wondershare on your phone. You can either go to the product page to find the app link or simply click the download option on the top of the page to get Dr.Fone on your phone. Once downloaded, your phone will offer an installation package. The download button is also featured in the bottom of the page.
How To Install
Once you have downloaded, search for the installation package on your system. Double tap on the .exe file to run the setup and click on the install option to start the recovery process. The installation process will take approximately a few minutes. Once there, the Start Now option should be clicked to launch the software.