Google Drive vs Dropbox – The Ultimate Comparison To Find Out The Best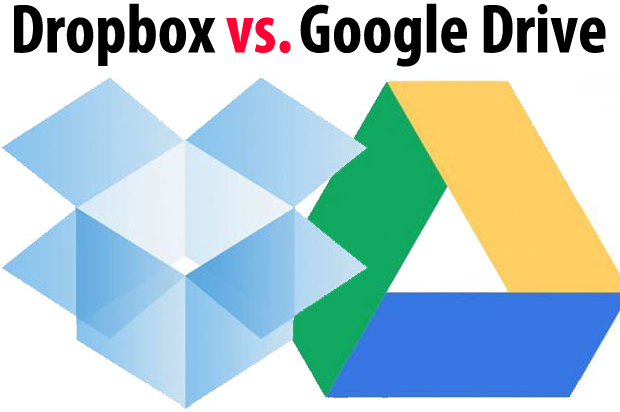 Cloud companies are on a roll these days. More and more enterprises are popping up in hope to become the next big thing in the industry; however, there are only few which seem to have stood the exam of time. This may be because of their features or simply they were among the pioneers of this technology. Below the two leaders, Google Drive and Dropbox are being targeted in the race of who is better.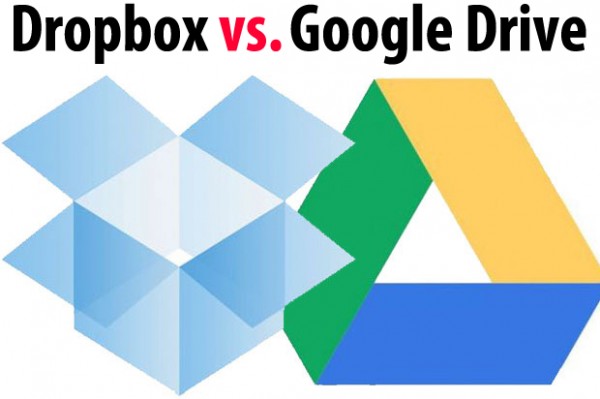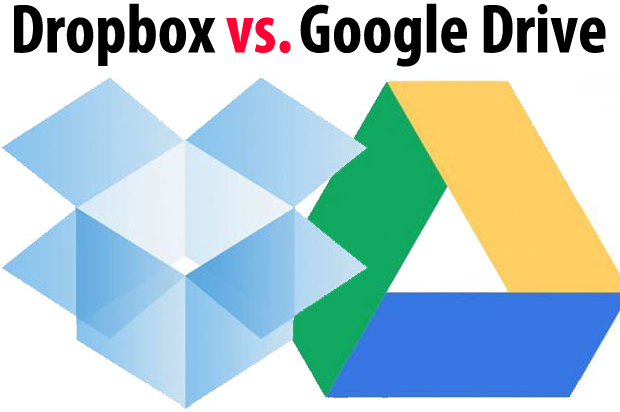 Ease of Use
Any program leaves its first impression with the user interface it has incorporated. Let's see who comes first in the test of simplicity and intuition.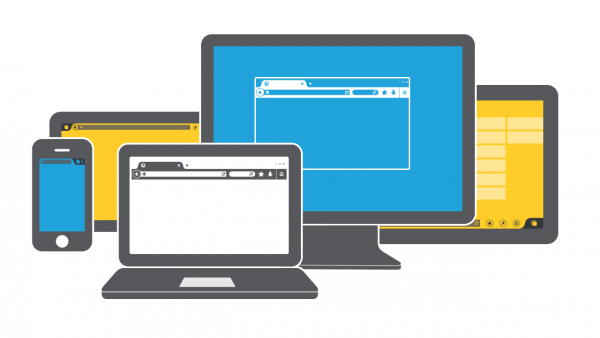 DropBox
When it comes to Dropbox, the ease of use depends on your knowledge of the sync procedure. You can add files and folders through a web browser; however, the upload button is a little obscure for some users. In spite of this, the desktop and mobile applications come with a dedicated syncing folder for the ease of use. All you need to do is copy paste the desired folders and Dropbox will automatically sync the files with the online account. Though, a large initial folder can always be time taking.
Google Drive
Google Drive is also not flawless. Where it does give the freedom to upload folders and files from a web browser, it is quite far from being perfect. It dumps all the documents in one place as expected by a cloud storage application.  The buttons found on the top of the official site are not always intuitive. Besides the buttons, there are not many options than saving and sharing. However, the users can color code their folders' icons to set them apart from the rest. Still, Google Drive lacks in the simplicity that would give it five stars.
Speed
Speed is most important, especially when it comes to saving a file on the cloud or restoring data online. Therefore, speed was an essential aspect to grade the two cloud apps.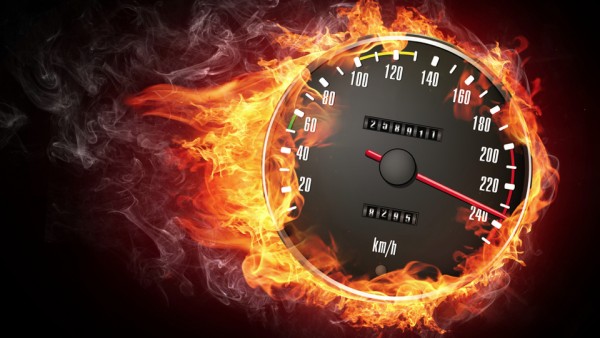 Dropbox
In the past, most of the consumers have complained about the inability to see the files and folders as they were downloading or uploading. In fact, no part of the folder could be retrieved to a local drive until it was not completely uploaded or saved. However, this has changed recently and all the documents can be seen at the time of attachment, that too, at remarkably great speed.
Google Drive
When speed is concerned, Google can be termed as the turtle in the race. The slow and steady rule may sometimes win the prizes but when saving information is under consideration, slow speed is not a quality often desired by many consumers.
Security
Where to store information in cloud? When this question arises, most of the people try to figure out the most secure cloud based application where their private data and confidential files are safe. Let's have a look at which corporation takes the lead in this aspect.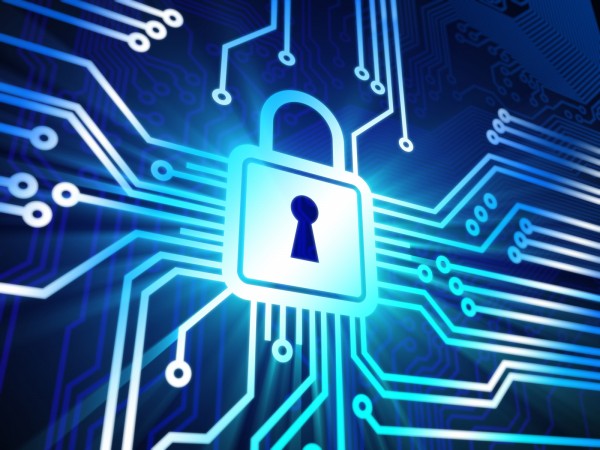 Dropbox
Dropbox guarantees its users that their files will be secured by AES-256 bit encryption. This, however, has not been fully successful in keeping the data secure enough. In the past, Dropbox has been a victim of several phishing scams where some vicious attackers have tricked users to give up their usernames and passwords. Something that made it worse was the fact that the attacking links took them to an authorized looking Dropbox website. In addition, the service has also been subjected to a glitch that allowed users' private information to be searched by a third party. Though, the problem was solved quickly, there were many sensitive documents which were leaked online.
Google Drive
Just like its counterpart, Google also offers AES-256 bit encryption. However, like Dropbox, this encryption could not save Google from having its share of difficulties. The problems in this case are not only about the phishing scams or other external factors; they are even more internal. Neither Dropbox nor Drive supports the local encryption of documents. Both these corporations encrypt data while in transition and when saved on their servers. This competition is surely won by Dropbox as their main breaches were only external not internal.
Who is better?
Choosing a provider of cloud storage completely depends on one's choice. Some of the consumers like Google Drive as it allows the generation of files and simultaneous integration on documents. Others prefer Dropbox as it offers third party collaboration. Out of all the points discussed, DropBox takes the lead as it has better security mechanism and has a record of losing fewer files in downtime as compared to Drive and also offers an incredible speed.

Make Perfect Visual Identities On Mobile With Logo Maker App!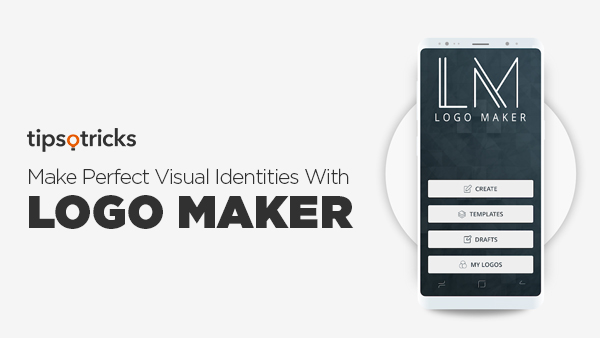 Are you amid those who are looking for a perfect logo creator?
Be glad! Logo Maker App has heard you.
You don't need to be a professional designer to make logos here. This perfect logo designing software gives you the ease of making attention-grabbing logos within minute.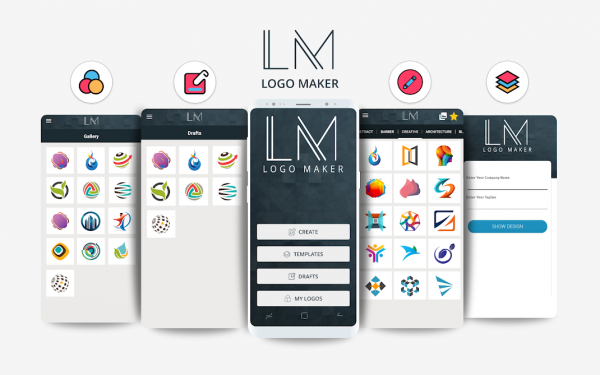 Making perfect logos weren't easy before. Well, we are aware that there are multiple logo generators, but choosing the right one is the real deal. Do you want to create a perfect brand identity? If yes, then this logo creator will let you do it. Just a bunch of questions related to your business and you are good to go. It will generate a perfect visual identity for you.
Golden snitch of customization
It's a double-trouble when you are not allowed to customize your logo according to your preferences. Sigh of relief! This fantastic app lets you customize the logos as per your wish. There are thousands of features you can play around with. Choose amazing fonts from the incredible font library, add vibrancy to your logo, give it a color you want, within few seconds, the logo will be in your bucket.
Who needs a logo designer when you have a perfect logo creator app? We are not the advocates of this logo generator, but yes those who have used it are the real backers.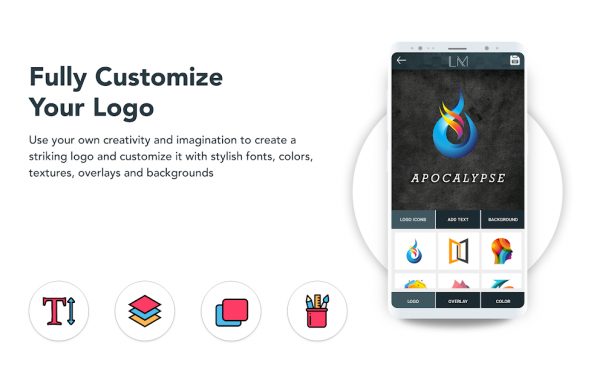 Hold on! The story doesn't end here. You are in to know more about it…
Imagine, how amazing it would be if an online logo maker app lets you play around with maximum features? Your search ends here, "Logo Maker App" lets you do it all.
Don't miss to give the second gaze to its features:
Some features
Be it a business logo, fashion logo, wordmark or anything else; you will get it all here.
It offers you a bundle of shapes that can be used in your logo.
You have the liberty to choose from a wide variety of backgrounds.
It lets you resize the text and shapes as per your wish
Many logo generators claim to provide you with the high-quality logos, but few actually do. Your expectations won't end in vain this time because this logo generator doesn't claim much, its features speak for itself.
Keep that creative juice flowing as it will help you in giving life to the visual identities that are worth a stare.
You don't need to pay a single penny
How can we forget mentioning the foremost part! There are no hidden curtains; you can download it for free on your Android & iOS devices.
Some awesome things are hard to come by. Be happy that you found one in the form of "Download Logo Maker – Pro Logo Creator"
EaseUS Free Data Recovery Software Wizard 11 [Review]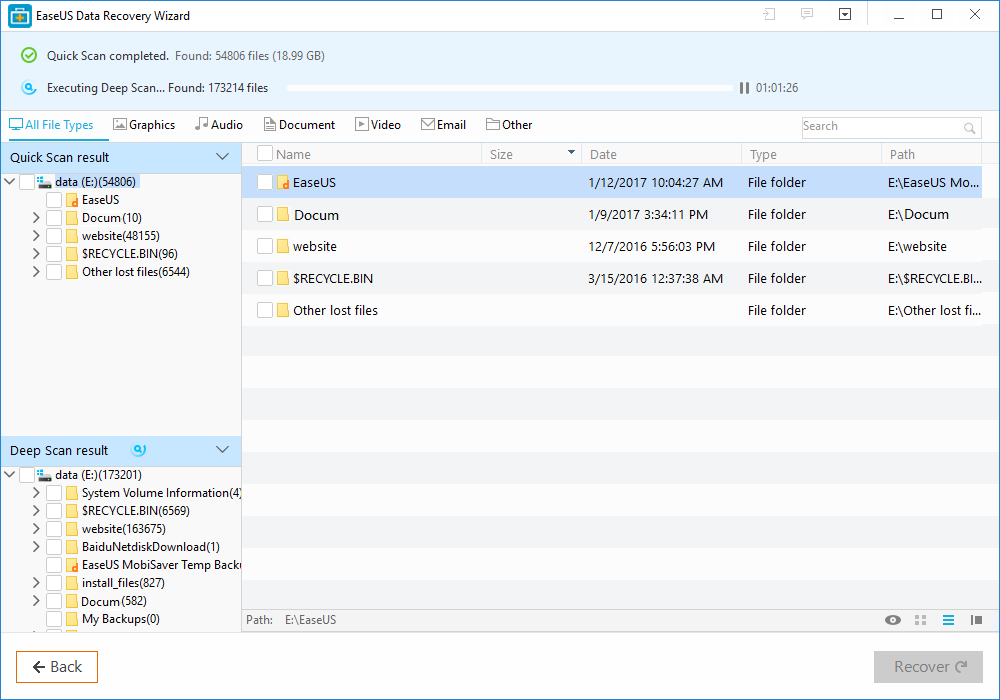 Losing valuable data and important documents are probably the biggest blow for computer users. If you have accidentally deleted something from your system? If you have got your pen drive corrupted? Or if system breakdown and viruses have taken away some of your precious files? Don't regret or feel sick for any tragedy with your data. There are thousands of online data recovery tools which can help you to recover your lost data. EaseUS Data Recovery Wizard version is one of those efficient data recovery software. Let's review this free data recovery software and know how it is different from other data recovery tools.
EaseUS Free Data Recovery Software Wizard Version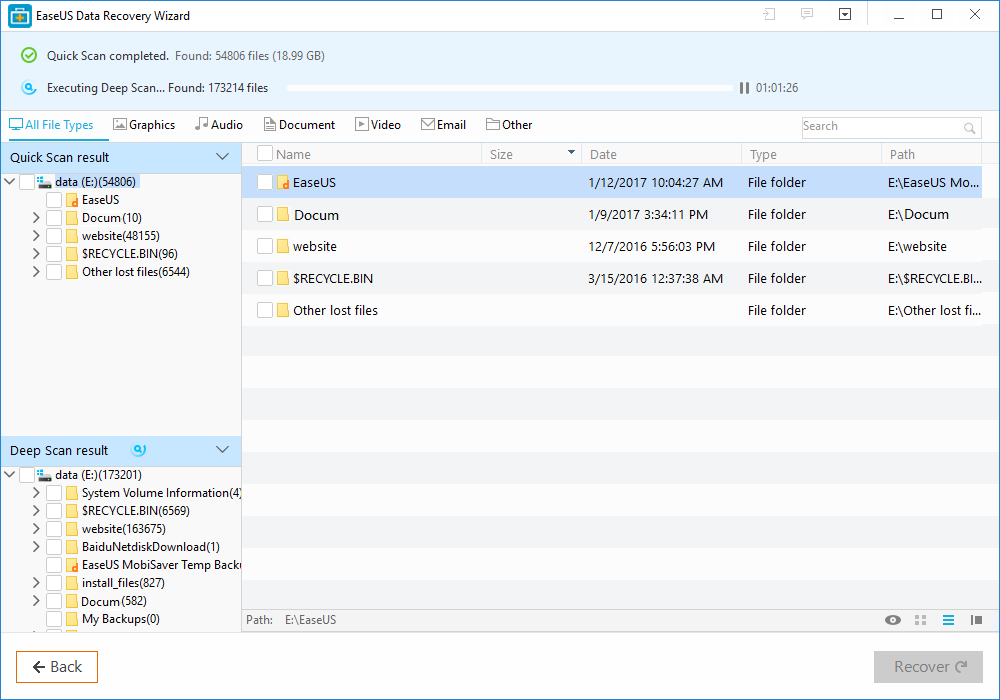 EaseUS Data Recovery Wizard is a useful tool for data recovery, backup, and hard drive management. It is an impressive free data recovery software to recover deleted, formatted data easily and quickly. This software is suitable for window users and allows them to restore crucial data lost through sudden deletion, formatting and virus attack. It is flexible and time-saving. This software makes you clear about all recoverable data through preview before recovery. It enables you to get lost files back fast with remarkable recovery quality. It also offers basic quick scanning and further deep scanning allow users to track down lost data, deleted documents, photos, and media thoroughly.
It is different from other data recovery software. Total new interface with simple steps to recovery, improved scanning process which enables the user to find data more efficiently make it different from other data recovery software. Moreover filter function optimization after scanning for easy recovery and support for Turkish and Arabic are most significant features of this software.
It also allows the user to recover data from any scenario. This software allows recovery from simple deleting, partition loss of the hardware, virus attack and faulty operations of the drive to even complicated formatted hard drive. You would be able to recover all of the lost files with exact file name and folder path.  It supports all types of hardware, and it also supports hard drive with up to 8 TB storage space and allows you to recover all kinds of file formats. Moreover, this data recovery software is also supported by all versions of Windows and Mac.
In a nutshell, it can be said that EaseUS Data Recovery Wizard is an advanced recovery software. It is free data recovery which is easy to use.
Benefits Of Choosing Free Data Recovery Software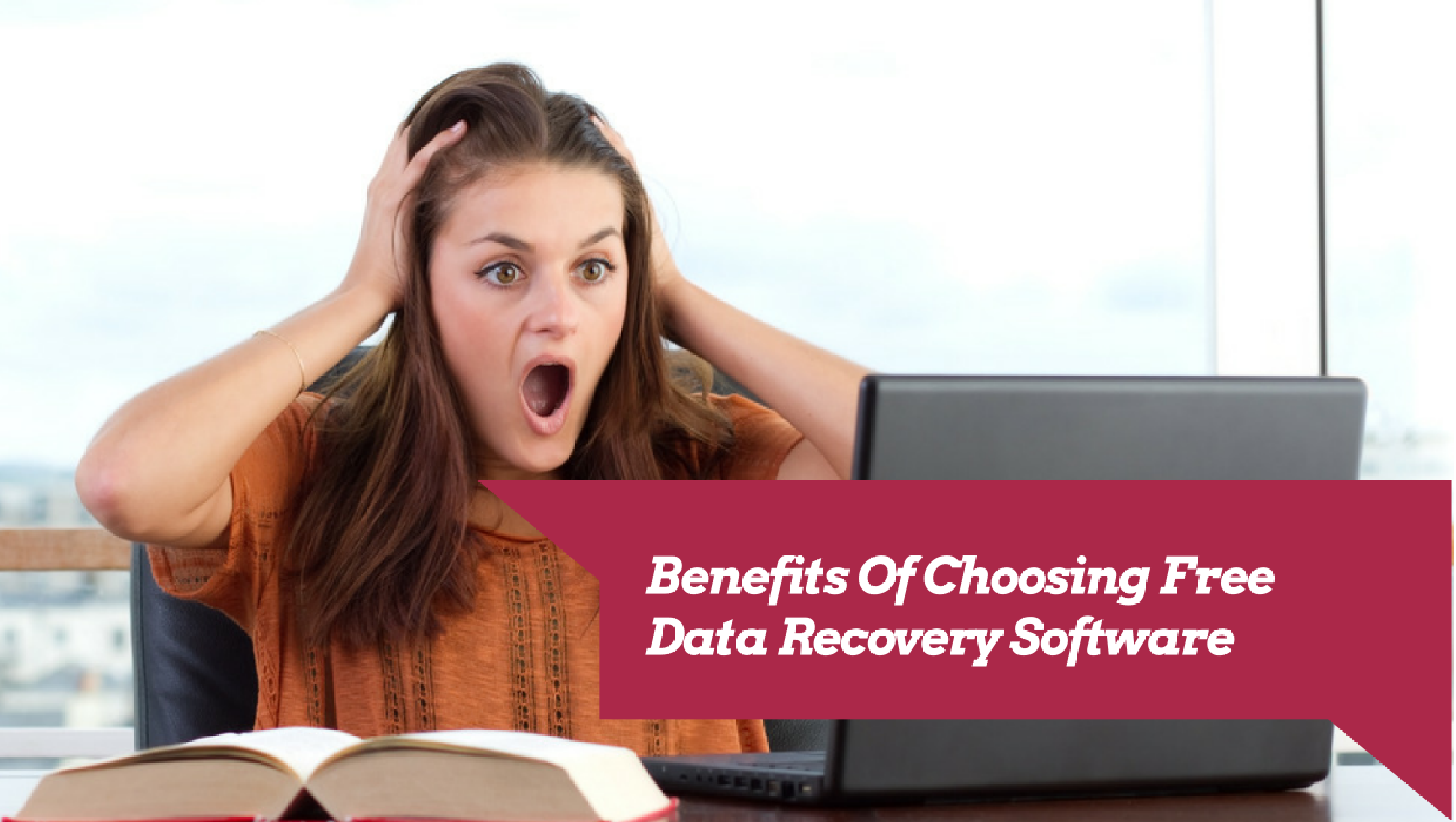 Data loss is a very common problem these days. Users who are accustomed to store a lot of data at different locations often end up losing some of it. Data loss can happen for many reasons. For instance, a hardware malfunction due to a power outage, an old and malfunctioning hard drive or deletion by mistake. In all cases, your data pays the biggest price. Instead of working on making a copy, using a data recovery software would be the ideal thing to do.
Data Recovery Software
EaseUS is among the most reliable and functional free data recovery software available in the market today. Here is more on how EaseUS can help you recover your precious data.
Unique Features
EaseUs is a nifty little software that combines precise algorithms with speed and ease of use. As a result, this data recovery software will recover any file from your drive. The data recovery software has many interesting aspects. For example, it can even recover lost or deleted files from damaged and repartitioned drives. The interface is very easy to use, so much so that even a novice user can run and recover data from it.
The user interface is pleasant and elaborate, which makes it even easier to use it. Another novel feature of EaseUS data recovery tool can recover any file or document from different drives. For instance, it can recover files from a flash drive, music players such as iPod, virus or malware attacks, hard, hard disk partitions, crashing the operating system and memory cards.
Getting Started
To recover your lost or deleted files, you need to install the EaseUS data recovery software on your system. You can choose to install it on any partition. The software will take approximately 18 megabytes of hard drive space and about 1 minute to install. Once done, the program will show a pop-up menu with instructions on how to use the software. Recovering data is very easy, just let the software scan your drive for any deleted files. Afterward, the software will show a complete scan report indicating any lost data from all partitions. Your hidden data will be displayed on the list. Just click on the archive, and mention the partition you want it to be restored. The software will scan the drive and recover the lost file in less than a minute.
Important Note:
Close all programs and try not to touch the mouse while your software is running. Doing so may interrupt the scanning process that might result in improper scanning which may not allow the software to recover your document correctly. Repeated interruptions might even damage your lost file. To avoid this situation, let the software scan all the drives and all the process to complete. Also, turn off any antivirus or malware protection programs while running the software. These programs may cause interference in the scanning process.
Regarding overall performance, unique features and ease of use, the EaseUS data recovery software has no analogs in the market.