The Ultimate Comparison Of Email Marketing Gurus – GetResponse vs AWeber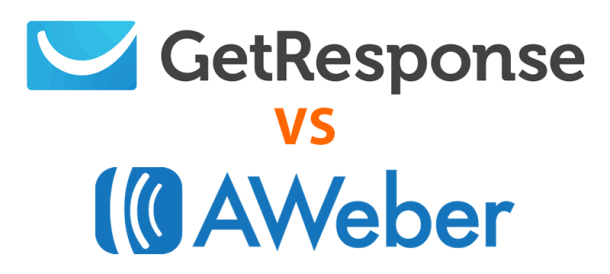 There are hundreds of email marketing services available out there. But GetResponse and AWeber are considered as two best email marketing tools with advance features and unlimited number of facilities. Here the question is 'what' if you have to select one? i.e. Either GetResponse or AWeber. However all of us want to have best email marketing service with no or less limitations to make our online business a great success. In this  article I am going to compare features of both GetResponse and AWeber. This detailed comparison would help us to identify that who the winner is. Let's have a look.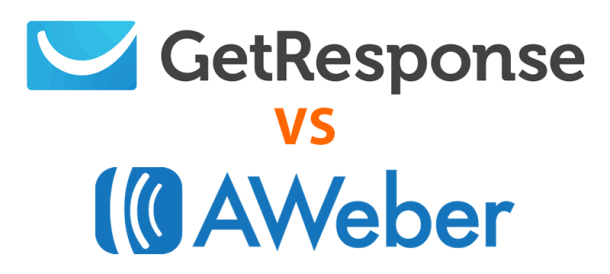 GetResponse
GetResponse is an email marketing tool, that will provide you all the features you want in very affordable price. GetResponse helps its users to connect in a better way and guides every user to improve their online campaigns. GetResponse is among world's easiest email marketing tool that provides its services in 180 countries all across the globe with 1 billion new subscriptions every month. In addition to that GetResponse is an email creator, auto respondent 2.0, landing page creator, provides 24 hours a day live support and last but not the least it gets better delivery rates and less delays as compared to others email marketing softwares. GetResponse helps one in maintaining the list of contact and create professional marketing campaigns as well as it is also useful in finding the information and tools that helps you to reach your audience in a more convenient and attractive way of course. We will be discussing these features in details in the section below.
AWeber
Talking about AWeber, it is considered as top email marketing provider with best features and competitive pricing plan. All of the features you are expecting from a good email marketing tool are offered by AWeber and yes these features are advanced and up to date. Well! Of course not more advanced as compared to GetResponse. Talking about the history of AWeber, it was introduced in 1998 and keeps on introducing new and advanced features till now. Also AWeber is the only email marketing tool that will ensure you 30 days money back guarantee. Yeah I know this is great. We will be talking about AWeber features in detail in the sections below.
Comparison Between The Two
Deliverability
Deliverability is on the most important factor you must be looking for in a good email marketing tool. Deliverability rate ensures that your email is being sent successfully to the subscribers. Of course if all of your emails are not showing up into your subscribers inbox, that wouldn't be a good enough for you.
So talking about the deliverability rate, GetResponse have highest delivery rate among the entire email marketing tools. Yes that is 99%. As compared to this, AWeber also have deliverability rate above 90%. It's not that bad, but yes not perfect like GetResponse. So GetResponse is clearly winner when we talk about Deliverability rate.
Free Trial
My opinion about free trial is that, an email marketing tool must offer a free trial to its users. The reason behind this is that, free trial enables your users to go through all the features of email marketing services properly. If they are satisfied they might go for upgradation and if their satisfactory level is low, they should back off. GetResponse offers its users a free trial of 30 days without demanding any advance credit card details. You can avail all the features for free.
In comparison to that AWeber offers you a free trial of 30 days. But when you are going to sign up, they would like you to enter your credit card details in advance. In AWeber when you are going to subscribe for the monthly plan, 1st 30 day will be free but then you are supposed to pay according to the plan.
Auto Responder
I would suggest you to consider Auto responder feature, before going for any email marketing service. Auto Responder is the feature that sends the email automatically on the basis of time or event. AWeber Auto responder feature is little outdated as compared to GetResponse, AWeber enables you to only send time based emails. It means you can select the time, when email required to be sent and it will be sent to the subscriber on that particular time accordingly. But GetResponse enables you to send both time and action based emails. Action based means that email is being sent to your subscriber when he is done with performing a specific action. Like, purchasing your product. This of course is huge advantage of GetResponse autoresponder. So GetResponse wins the auto responder war.
Sending Message
Let's have a look on the process of creating message of both email marketing tools. GetResponse and AWeber both have pretty much easy procedure when it comes to the creation of message. Both of them have drag and drop editor that helps you to perform function like formatting text in fractions of seconds with few buttons. Both GetResponse and AWeber have time zones that enable you to send email according to the subscriber's time. The only difference that makes GetResponse a better email marketing tool as compared to AWeber is that.
It enables you to preview your emails on multiple devices. For example smart phone, tabs etc.
Secondly, GetResponse's split testing feature is a way better than AWeber.
So GetResponse have an Edge over AWeber, when we talk about Sending message.
Analytics
Analytics is the feature that distinguishes a good email marketing tool and a great email marketing. A great email marketing tool will be providing you all the details about the success of online Campaign.
GetResponse provides its users with all the information related to their online campaign. It allows you to see quickly all the data related to your campaigns. In addition to that, data is organized in well mannered way that you can access it so easily and quickly.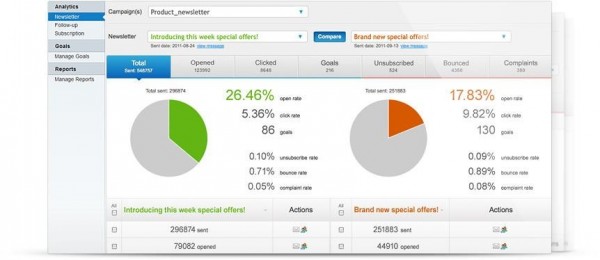 In comparison to that AWeber shows a large amount of data in analytics. Though it is difficult to understand but still it is quite useful. So there is draw between GetResponse and AWeber when it comes to data Analytics.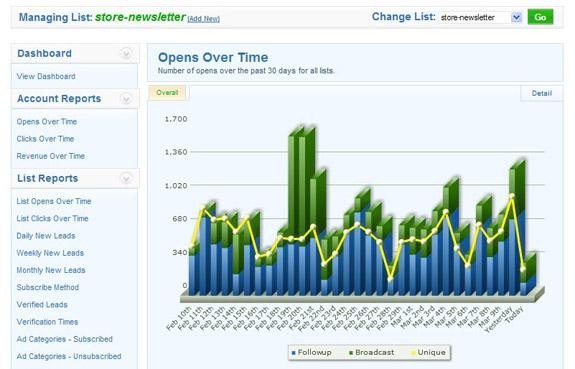 Templates
If you are blogger, you will be using simple email templates. But there are some people out there who want to use new templates everyday.
GetResponse will provide you 500+ built in templates that can be edited by simple drag and drop option. These templates includes business, art, craft, sports, music and templates related to other fields of life too In addition to that GetResponse also have 1000s of iStock images that can be added up into emails before sending.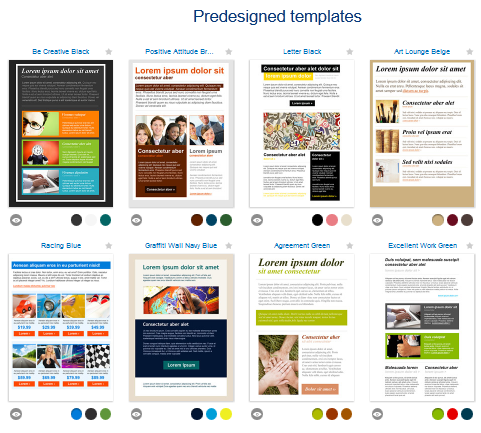 Talking about email templates, AWeber is no less than GetResponse. AWeber has stock of built in email templates. I would to like mention here that both AWeber and GetResponse email templates are responsive. It means that it will detect and change according to the device, you are reading the templates on. Yes it is not going to ruined you layout when you are reading the emails on Smartphone or any other device.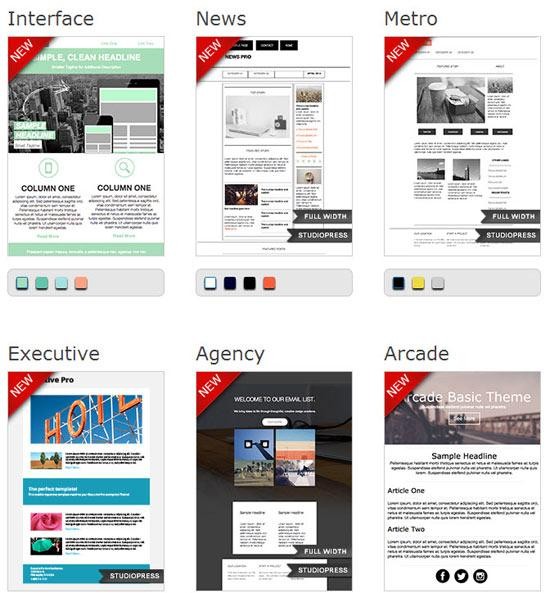 So when it comes to Templates, there is draw between GetResponse and AWeber.
Ease Of Use/ User Friendly
GetResponse is better than AWeber when we talk about ease of use. It is more friendly and simple in use. A person with less technical knowledge can also use GetResponse easily. In addition to that GetResponse landing pages are easy to create. You can create landing page by easy drag and drop option without hiring any technical person. Moreover GetResponse will be guiding you on every step through different tutorials if you are a newcomer.  The layout of GetResponse is very attractive and eye catching affecting your online campaign in positive manners of course. In comparison to that, AWeber is bit complex; you are supposed to use third party software to create your landing page. So GetResponse is more user friendly as compared to AWeber.
Pricing
The comparison of these two email marketing tools remains incomplete, without comparing the pricing plans of both. Pricing is no doubt an important factor that has impact on consumer purchase behavior.
Talking about GetResponse, its pricing plans start with $15 allowing you to send emails to 1000 subscribers in a month.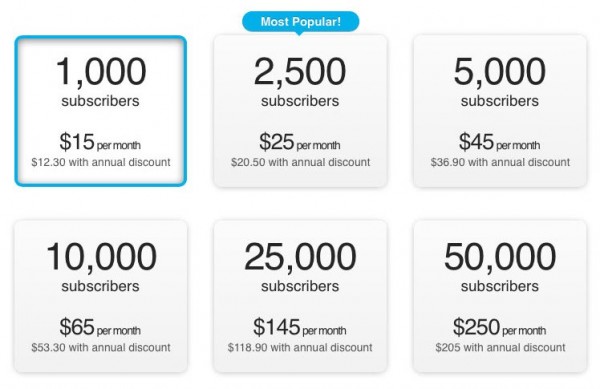 AWeber in comparison to that starts its pricing plan with $19 and allows you to send emails to 500 subscribers.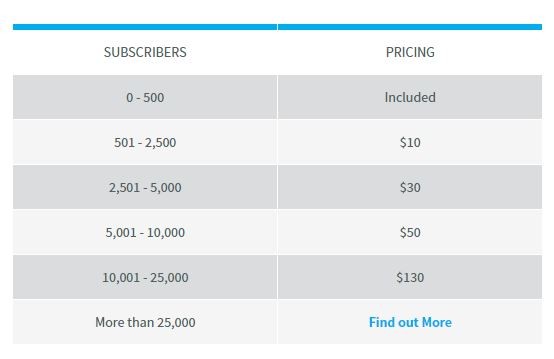 See here is the big difference. GetResponse will be offering you different discounts and pricing plan throughout the year. If you are going to avail yearly plan GetResponse will offer you 18% discount.
FINAL VERDICT
Both have their own distinguish features but I will love to go for GetResponse.  Because it is user friendly and easy and simple in use. It is more advance and up to date and so many other reasons listed above.
RECAP:
| | |
| --- | --- |
| Features | Winner |
| Autoresponder | Getresponse |
| Templates | Draw |
| Pricing | GetResponse |
| Free Trial | GetResponse |
| Sending Message | GetResponse |
| Deliverability | GetResponse |
| Analytics | Draw |

Get FREE US Virtual Bank Account Number To Receive Payments Online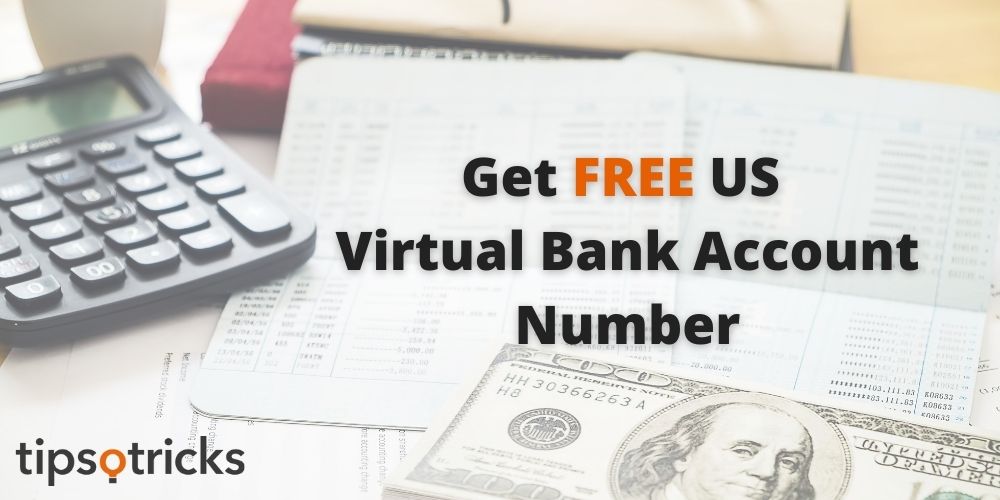 Getting a virtual account number is the unique need of those freelancers and other online earners who work prolifically on the internet. But sometimes they get stuck with payment problems because of not having an international account to receive payments. For that reason, they always opt to get a FREE US Virtual bank account to ease their payment tensions. These online bank accounts come into play to help those freelancers and other individuals who want to stay on the road to receive their payments online.
Though Paypal is regarded as the number one platform to set up your virtual payment system, what it lacks is that its non-availability in few countries.
That is why this blog covers some of those top-rated other virtual platforms which offer quick and easy online accounts to give you ease with your international payments. They are highly trusted by customers from all around the globe and provide meticulous transactions services to your local bank accounts.
Best Platforms to Get a FREE US Virtual Bank Account
Let's take the example of the US, which only allows its residents to open a conventional bank account within the territory and doesn't allows non-residents to open. However, there are certain companies out there that offer non-US residents to get a virtual bank account number in the US as well as using their elusive services.
Hence below listed are some of the top web platforms from where you can get a virtual bank account number for free and can enjoy your payments scheduling efficiently with them.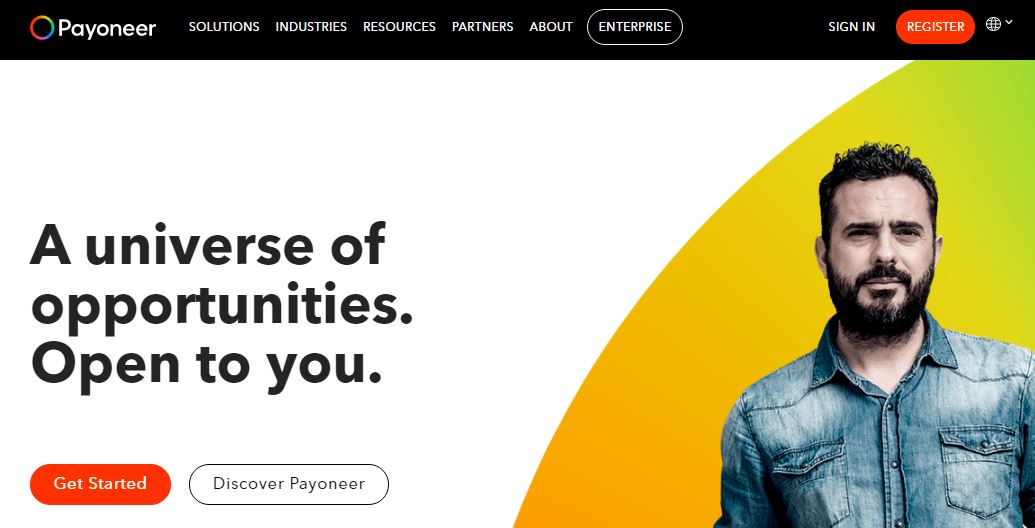 Payoneer is regarded as the number one online platform to get virtual bank account numbers for free. Many people around the world prolifically rate the company because of its fast transaction services and high reliability. The company makes it easy for freelancers and other online veterans to transfer money from their accounts anywhere around the world.
After registration and completing the verification process, the company allows an authenticated US virtual bank account number to its users, from which they could transfer their capitals easily anywhere with low cost and high reliability. The transaction could be carried out with the e-Wallet system of Payoneer which has a user-friendly interface and smart functioning system to accompany your international business dealings. While Payoneer also offers pre-paid MasterCard to its authenticated users which could be used with ATMs and retail stores easily.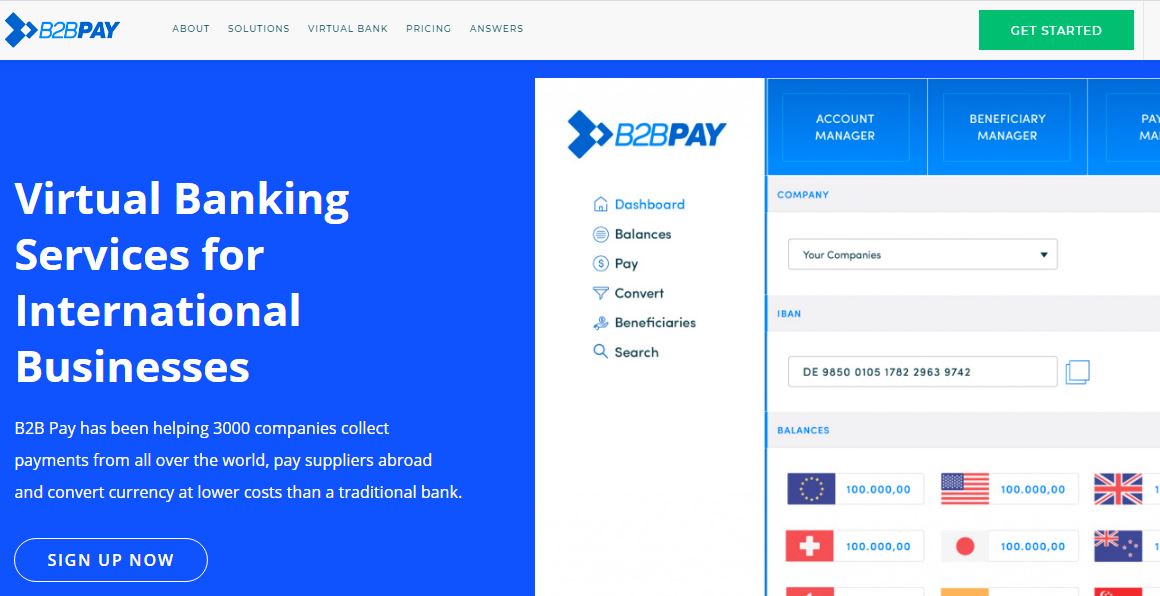 B2BPAY is a popular virtual banking platform that offers diverse banking operations to its EU as well as non-EU residents. In contrast to other companies, B2BPAY stands out elusively from the rest of all because it provides easy virtual banking solutions in more than 35 EU countries. What it means is that whether you are a European citizen or not, using the riveting services of B2BPAY you can quickly get a virtual bank account number in Europe.
B2BPAY provides its customers authenticated IBAN once their verification process gets completed, and with the issuance of that IBAN virtual account number gets finalized and is allotted to the customers. The most stagnant part of B2BPAY is that non-EU customers get a virtual bank account number in Europe and that too works in more than 35 countries, giving them effective ease to make money transactions smoothly in the whole region.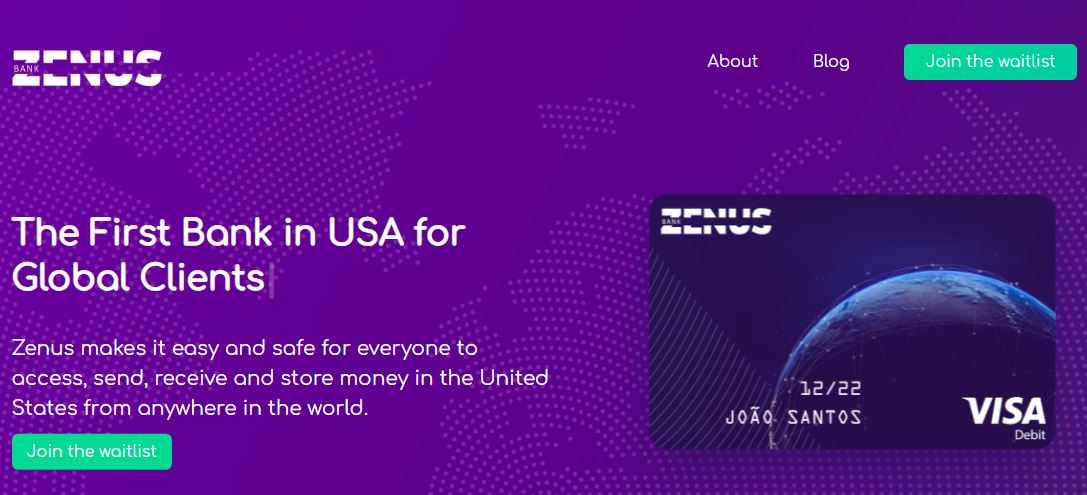 Zenus is a new service that lets you signup for a US virtual bank that lets you signup for an account without any proof of residency in the US. This service is for both individuals and businesses owners. No matter where you are in the world, you can sign up for Zenus and send/receive money from and to your Zenus account.
Currently, sign-ups require you to put yourself on the waiting list. When you leave your email there, you will be notified when you are eligible to submit information to complete the signup to get the FREE US Virtual bank account on Zenus. The whole signup process will hardly take 15 minutes. Once you're fully verified, you receive a VISA debit card which you can use to fund your account.
How To Get Free US Phone Number For Incoming Calls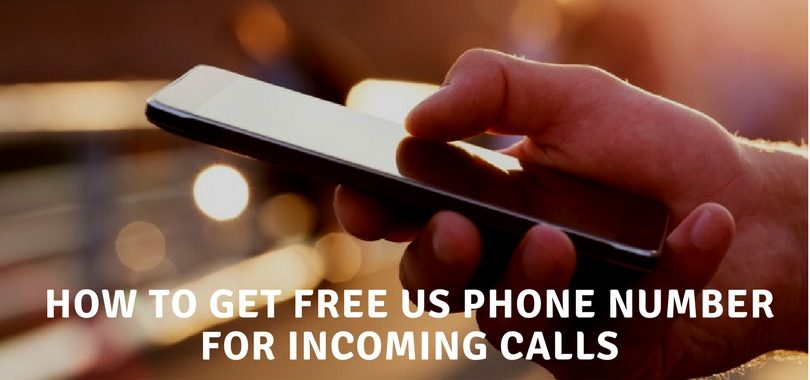 A lot of people do search for international numbers especially of US, to make and attend cheap call using that number. However, it is not an easy task to get free US phone number for incoming calls sitting in a different country. That is why people does start flooding internet about how to acquire an authenticated looking US number despite not living there.
So to answer those queries, we have summed up below different smart applications which are exclusively made for the same operation. As using one of these, it is easier for you to get yourself a US number which could be rightly used with your WiFi or mobile data. Hence whether your looking for outbound calls or inbound receiving, these smart applications will help you out in either way.
5 Best Applications To Get Free US Phone Number For Incoming Calls
TextPlus App
Available for both Android and iOS smartphones, TextPlus app is the first choice for many people for getting a free US phone number for incoming calls. The application is very easy to use and allows a unified US phone number within some finger-clicks.
Just downloading the app and registering yourself with the email address, lets you access to the dashboard of the app. From where you can go into the settings and scroll down towards the bottom to find "Get A Free TextPlus Number.". Clicking that, the app allows you a unique US phone number which you can use for all your calling/texting operations. While some of the cool features of the app including of "Call Back Text" also makes this application very handy to use even when you are out of your balance.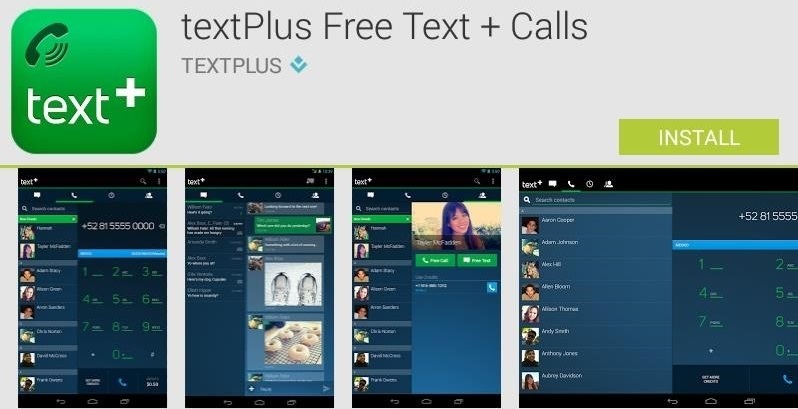 TextNow App
The TextNow application uses a popular VoIP service to generate free text messages/calls to USA and Canada. The most important part of getting a free US phone number for incoming calls with this app is just to take a little care of your virtual residence during the signup process. You are asked to enter your area code based on which unique virtual number will be given to you. Hence you have to enter that code very skilfully to get a free US phone number to enjoy unlimited calls and SMS.
The application gives you the ease to do outbound calls as well attain incoming calls for different verification and authentication purposes totally for free. However, if you want to make calls outside of the US, then some minimal charges do apply varying with different countries.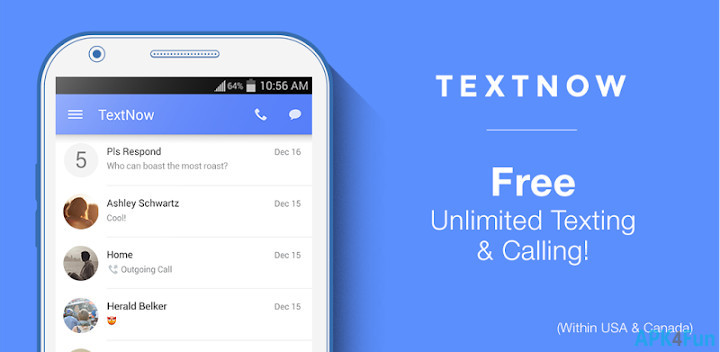 Talkatone
Talkatone could be regarded as that smart application which has been in the circuit of exclusive virtual numbers for many years. The app is rightly built for both Android and iPhone users and is very easy to download on both the platforms. Whether you are a United States citizen or not, you can firmly have a free US phone number for incoming calls using this application, as you just have to signup with proper virtual area code.
Talkatone allows you to use WiFi or cellular data to make unlimited free calls to any US or Canada number. It is regarded as the best app to have a virtual number for authentication and verification purposes. Whereas unique features like custom voicemail greeting, passcode setting for security purposes also make the application very smart to use.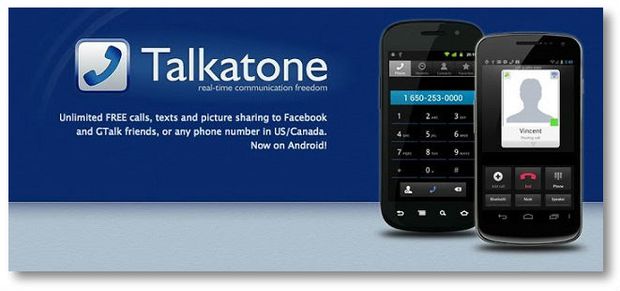 TextFree App
TextFree is another smart application programmed in the same way as the TextNow app using the same VoIP technology to make you communicate with the original US number. The app could be ideally used for the online verification purposes as well as could also be used to get Google Voice Number.
Because Google requires original US number before allotting its number, and this virtual app fits perfect for that use. You can rightly use its artificially generated US number for authentication in Google's procedure and can procure a new number with it.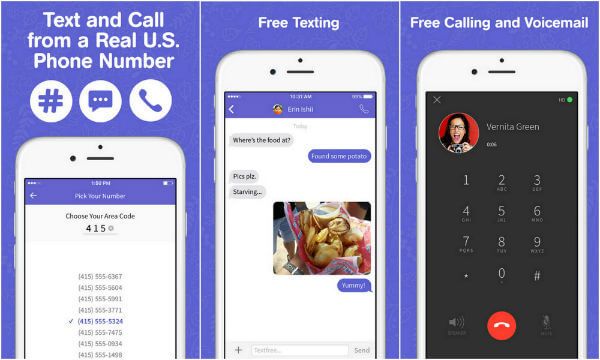 GoHeyWire App
GoHeyWire App also gives you free US phone number, but just for Texting purposes. The application doesn't allow calls with the number; however, you can text totally free to any person anywhere in the world using that given US virtual number.
Other than it, the application has a very cool feature of integrating with Twitter, which allows it to send text as tweets to the second most prominent social media platform in the world – that is Twitter.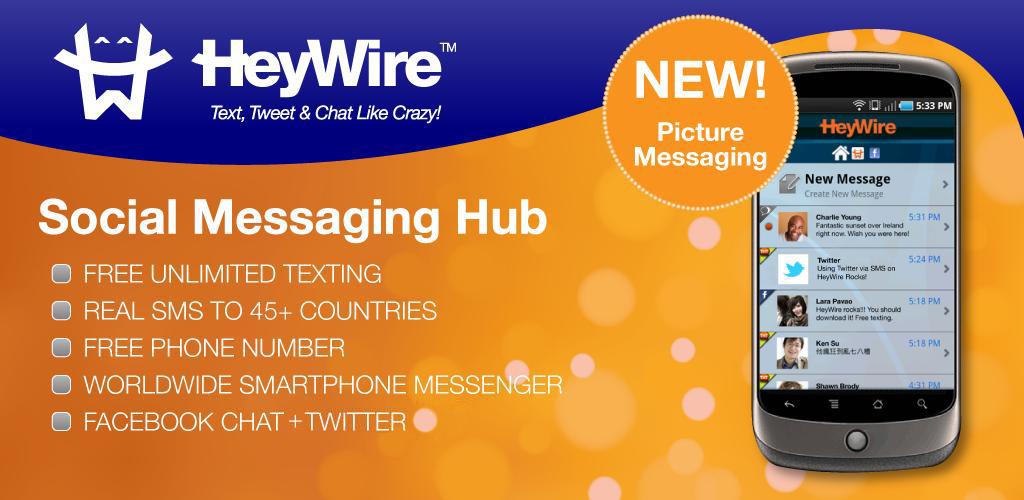 So comprising the above article short, there are many other smart software applications built for giving a uniquely original virtual number, especially of the US. These applications offer people ease to manage their day to day outbound as well as incoming calls/text. That is why during the last few years, many virtual number apps have hit the market with creative features and smart offers to make customers feel great ease while communicating freely in other regions.
Why WordPress Is The Best Platform to Setup your eCommerce Store Online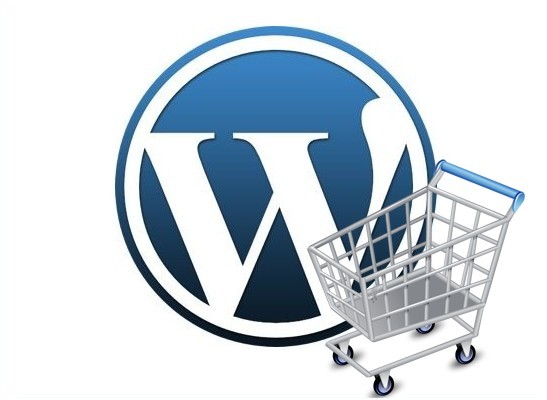 Key role to the success of every online business is a professional and effective website. A well maintained and effective website can open door to earn unbelievable profits hence it's a gateway to run any online business. WordPress has transformed over the years from a simple blogging platform to the world's most dominant CMS. Nowadays, over 24% of all websites are managed by WordPress. It includes some of the most known brands like Bata, Mashable, CNN, BBC, and TechCrunch etc. In the past, most of the people used to avoid using WordPress for setting up an eCommerce store, but things have now completely changed. the time is not so far when WordPress will become the best platform to setup your eCommerce store.
WordPress The Best Platform To Setup your eCommerce Store
WordPress has become one the best platform to setup your eCommerce store for the large known online stores to new building in-house or small online stores. WordPress provides loads of resources and flexibility, which can help you to save lots of money in development.
Incredibly Easy to Install, Configure, Use, and Manage
It's not necessary to be a coding expert to get started with a WordPress. Just spending a few hours on training, you will be able to set up and run an eCommerce site within minutes. Let it be the order management or sales monitoring, everything is very easy to manage with the help of WordPress. In most cases, it's not even necessary to call a WordPress expert because with all the documentation provided, you can manage almost everything by yourself.
Offers a Wide Range of eCommerce Themes
WordPress works on the source of its theme system and architecture. The theme makes a site look more appealing and interesting. It helps the user to easily turn a regular WordPress blog into a multi-million dollar shopping site. WordPress offers a vast variety of eCommerce themes.
The user can not only makeover a WordPress with just a single click but also can add desired eCommerce functions to a site as well. While using WordPress it's not even necessary to hire a professional developer for such tasks.
Open-source with a Massive Community
WordPress is open-sourced software that means you can modify and change the source code in any way to fit your required eCommerce business needs. With WordPress, you will not only have full control over your online shop but also it will be free from several commercial limitations and restrictions imposed by a regular eCommerce company.
On the other hand, the supportive and vibrant helpers behind WordPress are always ready to help users in case of getting stuck somewhere. Setting up an eCommerce business with WordPress virtually costs almost nothing. All you need to have a relevant domain name and a reliable web hosting service and you're good to go.
Scalable, Flexible and Secure
It has mostly heard that WordPress isn't secure enough to manage eCommerce exposures but actually, that's not the case. The security of your online shopping business depends on how you use and set-up the WordPress. There are various numbers of dominant security solutions such as, (Security and Wordfence), which can be used to protect your WordPress based eStore against today's ultra-advanced cyber-crimes. Hosting websites like Page, WP Engine, Microsoft Azure and Google App Engine make it possible easily for WordPress to handle huge headache of traffic. This makes WordPress the best platform to setup your eCommerce store
WordPress Plugins
Nowadays we have a wide range of eCommerce plugins available; they easily can improve your sales by placing your choice on the right eCommerce plugins for your online shops. Each of this plugin is designed to turn a normal blog into an eCommerce site.
A noble plugin comes with a great flexibility and functionality that keeps a website smooth in running and enhances your site performance. A good plugin enables the customers to experience an enjoyable online shopping and also enables the registration process more easy and comfortable.
One last thing you need is a hi-quality blogging that summarizes your products. And will help the probable customers to realize the products. A correctly written explanation of products will help the buyers. All these plugins make WordPress one of the best platform to setup your eCommerce store
No Ongoing Fees
Dissimilar other eCommerce stages, which charge a regular transaction fee along with the fixed monthly fees, WordPress ask you to pay only for what you really need. A small business owner may get hard to pay monthly subscription fee. WordPress understands it well and thus offers a comparatively a cheaper way to set-up an online store. WordPress eCommerce themes and plug-ins come with the one-time purchase you may just need to pay for a hosting company and the domain name you are using.
Conclusion
Since it's understood, there have been a number of improvements and updates made to WordPress. With the achievement of WooCommerce, it is proved that WordPress is focusing more on selling than publishing. The dedicated team of developers behind WordPress is endlessly working hard to make it the world's most powerful, multi-purpose Content Management System (CMS). That is the reason why anyone can create any website including eCommerce business websites with WordPress. It wouldn't be wrong to say that soon WordPress will be known as the best platform to setup your eCommerce store.