5 Things You Never Knew About Your Webcam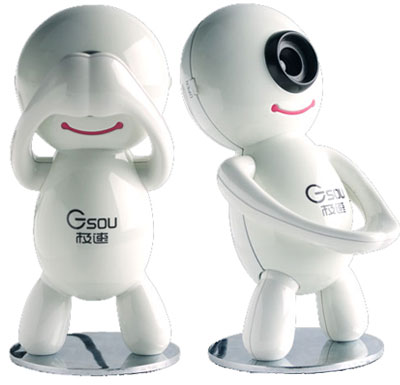 Do you know what else can you do with that webcam you have with you? If you think that it can just be utilized for video chatting, think again because webcam can be used for a number of purposes. Here are few of them.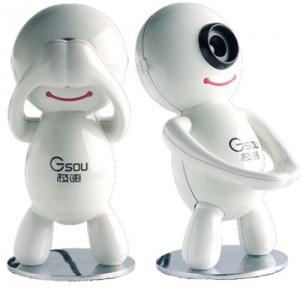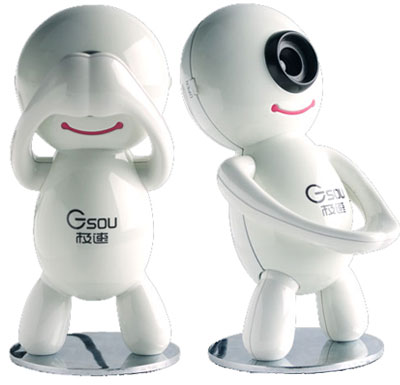 Security System
There are plenty of free programs you can use to extend the features of a webcam like if you want to have remote security system. Simply install Yawcam (Windows only) or Vitamin D (for Windows and MAC), both are free and once installed, you can configure them to live stream video and watch it remotely.
Moreover, this software can also be configured to alert you or start recording when motion is detected in the frame of view — this is great because you obviously cannot monitor the feed from the camera all the time. For general surveillance, you can setup the software to take snapshots at mentioned time intervals and upload them to a remote FTP server.
Bar code reader
Reading bar codes and QR codes is easy with a smartphone and a free app. But you can do the same thing on a PC with a webcam. Download and install bcWebCam and it will automatically connect to your webcam to show the feed. Now just place the barcode or QR code in front of the webcam, the software will take a few seconds to recognize the embedded content and show you the text/link it contains.
Fun & gaming
A webcam can literally put you into the action while playing a game. At www.newgrounds.com, you will find a collection of short, quick online games and Adobe Flash applets that use your webcam. Just head to the games section and webcam games subsection on the website. You will need to allow Flash Player to access your webcam when it prompts you — this has to be done for each game. There are plenty of games available on the site that you can play using your webcam and each of them has a different theme.
Login via face recognition
Some computers may have this feature built in, but if you have a PC running Windows and a webcam, you can enable login via face recognition easily. Go to www.luxand.com/blink or http://bananascreen.en.softonic.com and download the free software. In the initial configuration register your face with the software and set an auto-lock for Windows.
Creating funny effects
If you go to www.cameroid.com, you can use any webcam to take funny photos — either with various filters, distortion effects, scenes or frames. You don't need to install anything or even sign up — just give the site permission to access your webcam through Adobe Flash when prompted. Once you take a photo, you can either save it to the Cameroid public gallery or download the JPG file to your computer. Even if you have not taken online college classes in photography you can still enjoy playing around with these fun effects.
You can also try out similar effects at www.seenly.com. You can also get software to create real time effects while you video chat with someone using Skype or Google Talk.
Hope you found this post pretty helpful and knowledge able, Do provide us your precious feedback.

With Multcloud Managing Cloud Storage Was Never This Easy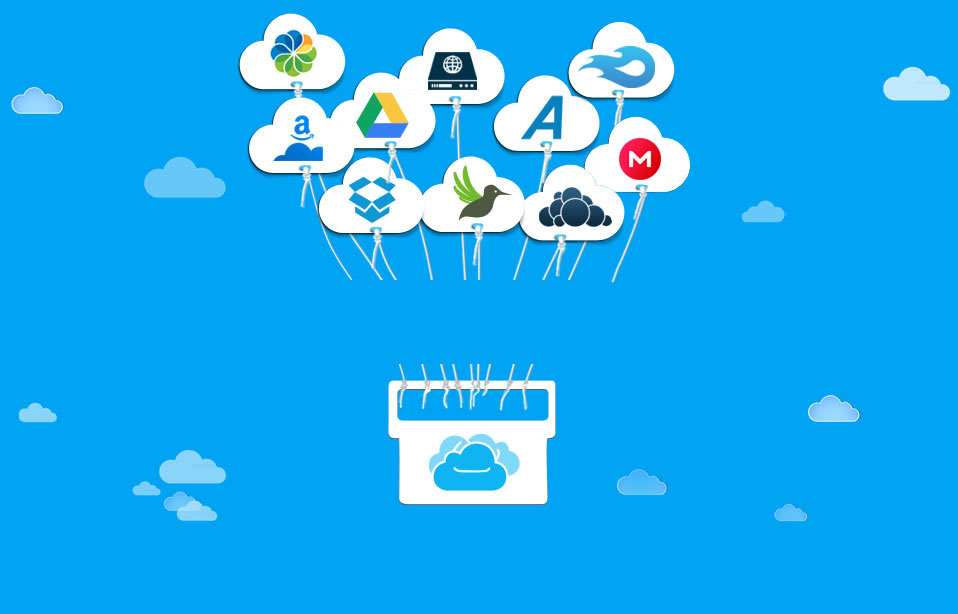 We live in a world where we are never certain even about our life let alone anything made by us. Almost all of us make multiple backups of some important things, be it the documents of your business or simply music of your band, we do tend to store our valuables in some place which we deem as safe, right? But since every cloud storage comes with a limited storage capacity, we tend to register for multiple services of such kind so that we can bank extra space. And while it may sound really great to have ample of spaces in multiple platforms, it actually becomes quite difficult to keep a check on every platform. Adding to that, it also creates a lot of hassle to look for a particular thing because with so many accounts, you always find yourself clueless about where you kept this particular file "A", no?
So, do not you yearn for an application or software with which you would be able to manage all of it just from a single screen? Well, if you have been wanting to get this kind of application, your prayers have been answered because with "Multcloud" your life is definitely going to become a lot easier. It is a complete app that synchronizes between all of your cloud storage platforms and makes it a lot easier to manage all of your data between each other. So, if you are wondering about some of the many features that it will offer to you, then you need to stick with us and read ahead because if you do so, we are sure that you are going to fall in love with Multcloud in no time. So, without making any more of a fuss, let's leap to those points:
Transfer Files between Multiple Cloud Storage
With the help of Multcloud, you can now gain access to different clouds of yours in real time. Meaning, that after you have logged into your different cloud platforms through Multcloud, you will be able transfer files between different platforms directly without having the need to download and upload it again. All you need to do is, select the file(s) that you need to transfer and then go to the cloud storage you want to have the file(s) transferred to and then it's done! See; how simply it is, right!?
Transfer your Files even if you have Powered Off
If you are a victim of repeated power breakage and are looking for a software that works mostly on its own, then Multcloud definitely has to be your choice. By making use of a new technology of background transmission, your files get transferred even if the PC has gone down be it for any reason whatsoever.
Transfer Files at an Amazing Speed
We are sure that you would not have seen a transfer between cloud storages this fast. By making use of multi-server parallel transfer tech, you can expect that your rate of transferring file will go up by at least 200%. With the help of Multcloud speed and stability, you will ensure that your tasks get done at an amazingly insane speed.
The Price
Well, this is certainly one of the most important factors before you will go with Multcloud and you may be wondering how much would you need to spend before getting hands on it, right? And its cost is certainly its best part because, in order to get "Multcloud", you absolutely do not need to pay anything at all. Yeah, you read it right! Multcloud is an amazing app that comes for nothing and is absolutely free. So, what's the point of keeping yourself away from it when you can get hands on something amazing and that too for nothing!
Why You Should Not Install Every Update Of Android Apps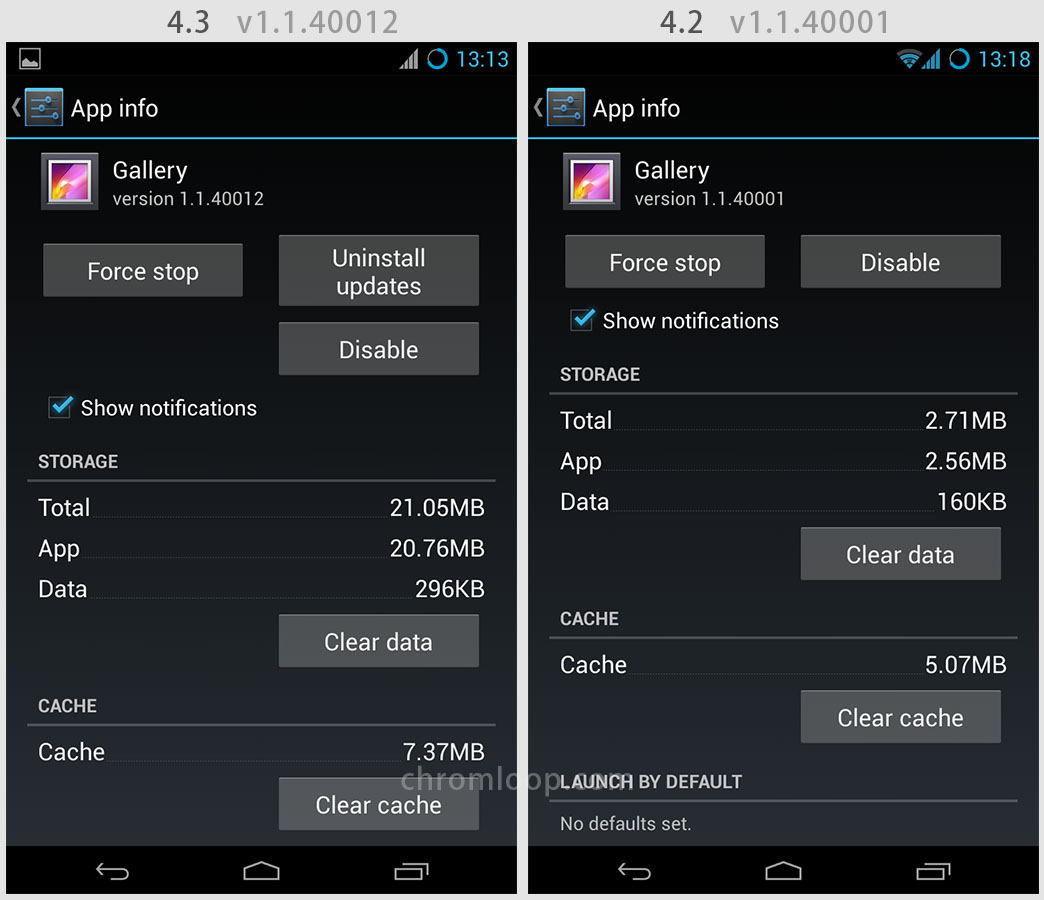 Android is perhaps the most used smartphone operating system with almost around a million applications. According to a survey conducted in 2014, 80% of the smartphones in the world are running android operating system. With such a wide usage of android apps, updates are bound to release every week. However, today we're going to tell you why you should NOT install every other update that android releases. There are a lot of reasons why we made this statement and we've listed them all below.
Insecure app permissions
Android is said to be the most insecure operating system amongst every other operating system.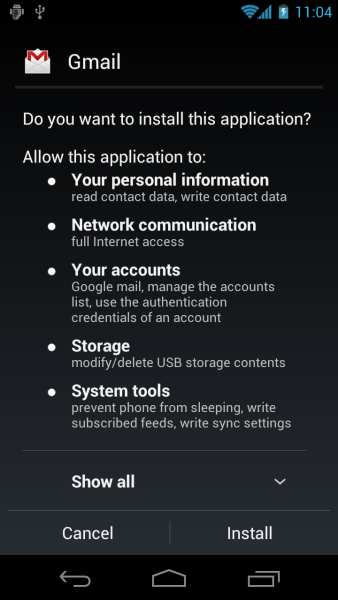 This is because Android is an open licensed operating system which means the applications demand way too many non-useful permissions. Each release of every app demands more and more permissions of your personal information which you shouldn't be providing.
Bigger App Sizes
Each of the app that releases its updates adds a new feature to the app. This new feature might not even be any useful to you but it will take up more of your phone's internal memory.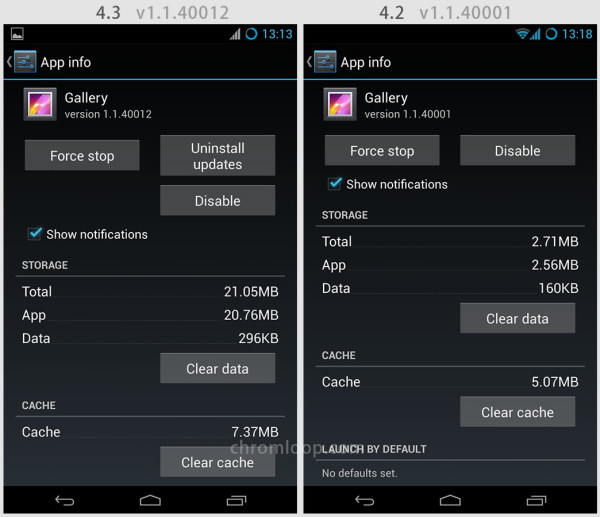 How would you like if you install the latest Facebook app which is 50-55 mb in size and the new features are the ones that you don't even use? Exactly! It's useless to you.
Useless updates
There are many times when you update an app and you lose one of those features that you used to love about your app.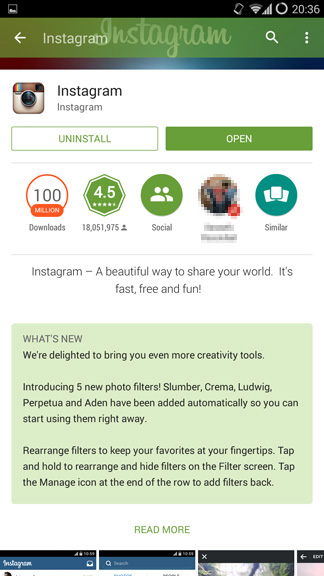 That's when you know that you shouldn't have updated the app and there's no way you can go back to the old version. Always check the change log in the Play Store and unless it's a major update don't bother updating your app and losing your favorite features.
Unstable versions
There are always apps that release new app updates that are unstable on many android versions and that may even be dangerous to your phone.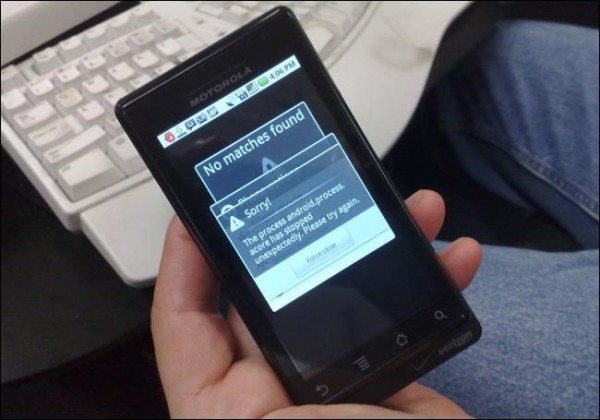 That's where you should be smart and not update your app. I'm sure your work with the old app must be going great as well. Keep using it as it's better to update and risk your smartphone's stability.
Hence, there are a lot of reasons why you shouldn't be updating your android apps. Sometimes it's better to stay patient and use the apps that work best with your phone. We'd advise you to do that instead of doing something stupid. Stay safe and don't update your android applications!
Need To Access Blocked Sites? Check out These 3 FREE VPN Services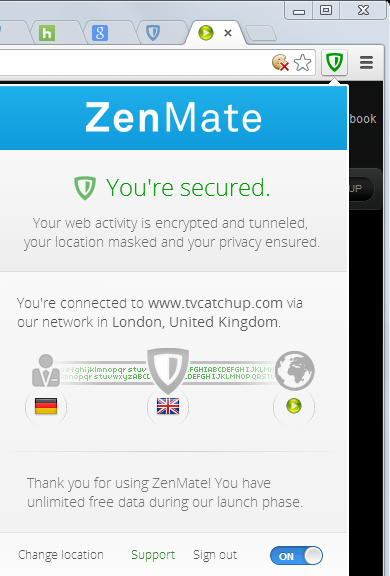 There are billions of websites available over the internet which are very beneficial and important but sometimes you're restricted to access bunch of sites due to restriction imposed by your organization, company or by the government due to domestic or global limitations. With a VPN service,  you can access those blocked websites easily.
VPN service hides your original IP and geo location and lets you access the sites as you're an international visitor, someone trying to access the (blocked websites in your area) from other (allowed) location.
There are hundreds of such VPN services but shared below are the ones most popular, have solid connectivity and offers browser addons to be used with a single click.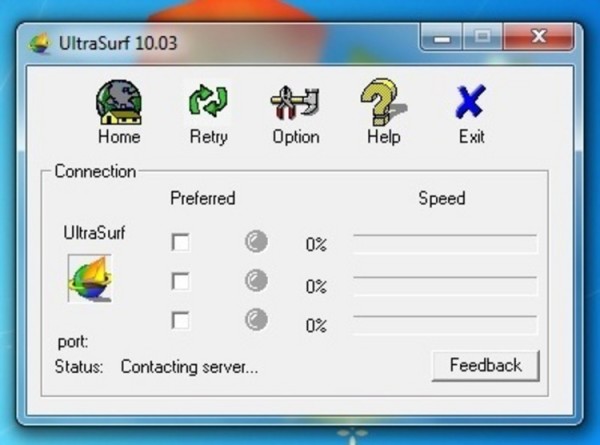 Ultra Surf is one of the best and widely used VPN service because of it's quick connectivity,  simple interface and free of cost service. All you need to do is go on the Ultra Surf website and download the small self-executable application — no need to install anything. After downloading you have to run the application and then open the blocked site in any web browser the blocked site will run instantly.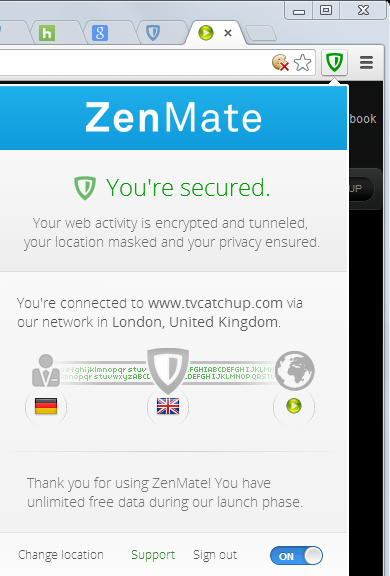 Zenmate is widely used all over the world and it's one of the quickest of all. You can easily access the content or data of your choice by using ZenMate. The browser addon can be used free of cost and it secures your privacy as well. You can even create an account by signing up and can enjoy other services and benefits as well via ZenMate.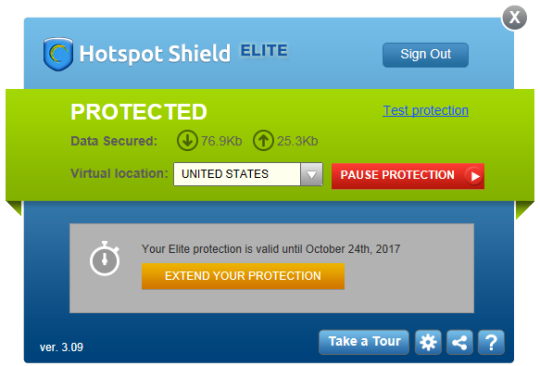 Hotspot shield is not only liked by desktop users but also loved by millions of users using mobile devices. Their mobile app, both on Android and iOS is one of the most downloaded apps of all. Their tiny application on desktop computer runs so silently that you won't even notice you're browsing the web on a VPN.