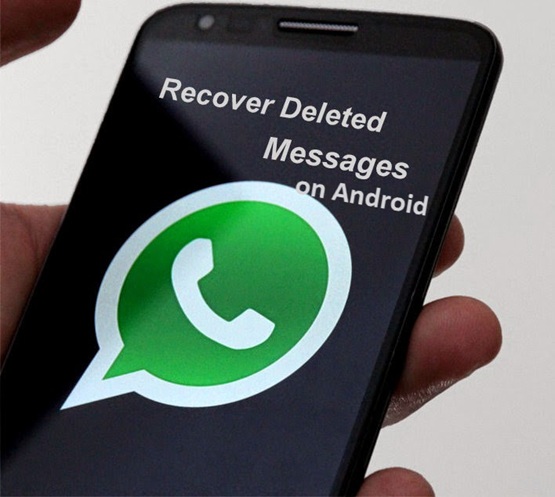 Whatsapp is one of the leading messaging apps available for different kinds of smartphones powered by iOS, Android, Windows, and Symbian. It provides users a convenient way of communication through which we can exchange voice messages, text messages,  photos, videos and much more with workmates, friends and family members flexibly. As smartphone brings up a smart responsive touch screen, the Whatsapp attachments and messages are often deleted by mistake. If you're looking for solutions to recover deleted Whatsapp media on Android, then after reading this article you will be able to recover your deleted Whatsapp media files.
How To Recover Deleted Whatsapp Media
This application provides the built-in backup feature itself; that helps the user to recover deleted Whatsapp media files and chat history using the backup file. With the help of this backup file, you can easily restore deleted videos, photos, audios and text messages from android phones or other android devices. To restore deleted data from backup files, uninstall and reinstall the Whatsapp application this will use the backup files to recover some of your deleted Whatsapp media files.
Prevent Your Whatsapp Data From Being Overwritten
In case to recover deleted Whatsapp media files the first thing you need to do is, stop using applications and Internet services on your android phone as soon you realise you have deleted your Whatsapp media. Because new flowing data can easily overwrite the space of deleted or missing media files in no time that makes it almost impossible to recover deleted media files.
Types Of Recovering Deleted Whatsapp Media
There are tow basic types to recover deleted Whatsapp media and text messages:
By manual restoring methods.
By using 3rd party software applications to recover deleted Whatsapp media and text messages.
How To Recover Whatsapp Messages and Media Manually
To recover deleted Whatsapp media files manually connect your Android phone to the computer. Go to the database location on your SD card i.e., (sdcard-> WhatsApp->Database). In the database, it would be mentioned as, "msgstore-YYY-MM-DD.1.db.crypt" copy-paste all the required data from Android phone to the computer.
Now create a backup of your "msgstore.db.crypt" file to prevent the mishap. Put back that file now to your android phone. Finally, now Un-install and re-install your Whatsapp. When you are done, it will promote your Whatsapp to recover all the database and media files.
Recover Deleted Media From Whatsapp Via Third Party Services
To recover deleted Whatsapp media via third party services try following tools given below:
This app can retrieve, recover and scan deleted Whatsapp media from internal storage and SD card of your Android phone. This app can Restore every file that has not been overwritten. It works with images, documents, music, video, binaries, and archives. It will automatically Save files to Google Drive, Dropbox, and SD card.
If you are not able to operate the root access of the Android phone, then use Recuva app (you can use either paid or free version). Connect your phone to the computer. This application requires selecting the file you want to recover then select (Sdcard/Whatsapp/Media). After applying this method, the app will recover all the data in no time.
Using CardRecovery is completely safe and risk-free. This software executes Read-Only operations on your SD card. It doesn't modify, delete or move the data on the SD card to prevent it from further damage or overwriting. It can recover deleted Whatsapp media from the source SD card and saves them to the destination you determine.
PC Inspector File Recovery is a recovery software with support for FAT and NTFS file systems. It recovers files and media with the original time and date label, even when a header entry is deleted. On FAT systems, the software finds separations automatically, even if the FAT or boot sector has been damaged or deleted. PC Inspector File Recovery provides an easy to use interface that scans your Android phone through the computer and automatically finds the files that can be recovered from a "Deleted" folder.
It is a data recovery application that offers an easy Whatsapp media recovery solution to recover deleted, lost or formatted media files from your Android phones. You can recover deleted Whatsapp media files worldwide easily on your computer. So it's not necessary to visit data recovery centres, looking for specialists. You can quickly perform a data recovery and media recovery even sitting at you home.