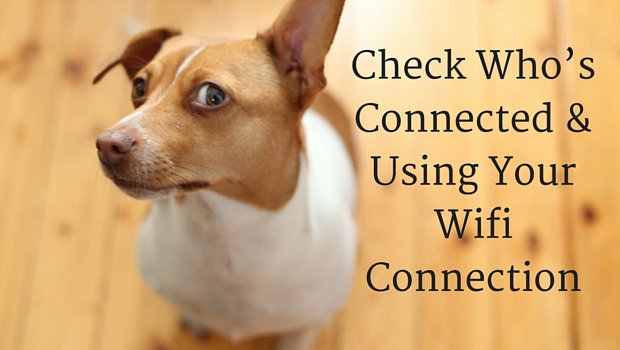 Just like the possibility of having your account password compromised, the same could happen with your WiFi login credentials. There might be a chance that the reason for experiencing problems with your network speed is because someone else is using it. Instead of thinking and worrying about who's using my wifi, these network monitoring tools can save your internet data from being stolen.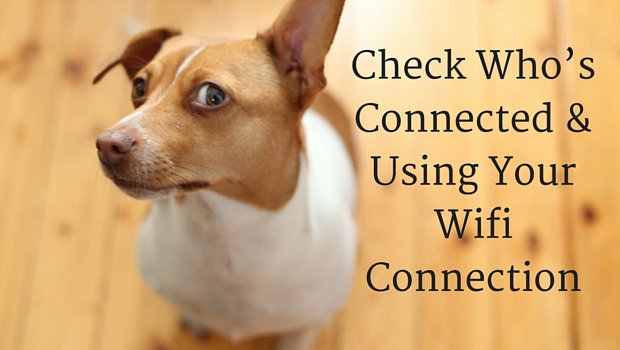 "Who's Using My WiFi? How Do I Stop It?" – Four Tools For Your Aid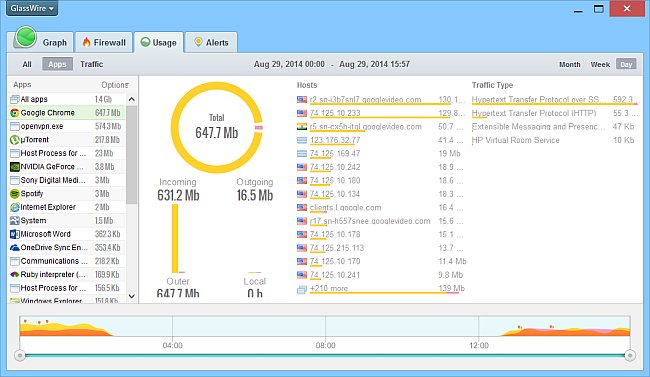 GlassWire is a network monitoring and security tool. Basically, GlassWire does more than just checking who's using your WiFi. It has a bundle of features to help you secure your network and keep track of how much data is used by different apps. GlassWire has a free version as well as a paid version which offers more advanced features.
Some Features of Free Version
GlassWire's virtual network monitoring feature allows you to view all your past and present network activity on a simple and easily understandable graph.
GlassWire also provides Internet security to your server by showing all past and present network data on a graph.
With GlassWire you can keep track of your bandwidth usage on a daily, weekly, and monthly basis in detail.
GlassWire also has remote server monitoring and internet privacy protection.
With GlassWire you can keep your network safe by refusing new network connections until you grant it permission.
Features You Get With Paid Version
GlassWire protects you from pervert intruders who might misuse your webcam or mic. It alerts you when an application uses your webcam or microphone, and also identifies which of the applications are causing it.
Who's using your WiFi can be seen through paid version of GlassWire. However, by using the free feature of denying access to anyone trying to use your network without your consent can keep intruders away.
You get new skins, can monitor more than one server simultaneously, and can acquire longer graph history of network usage with paid versions.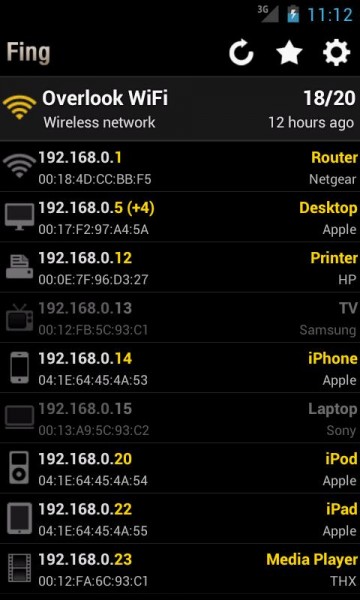 With Fing, you can check who's using your WiFi network in just a few seconds. Fing is a professional network analysis android application, which is not only fast and featherweight, but has several network tools other than tracking devices which are using your WiFi network. The app is very simple and user-friendly. Also, it shows you quite a lot of details about your network. You can make a full search by IP and MAC address, Name, the brand of the device using the network and more. If the intruder isn't a professional thief, then chances are that he/she made no changes to hide, and so it's even possible for you to find out his/her name.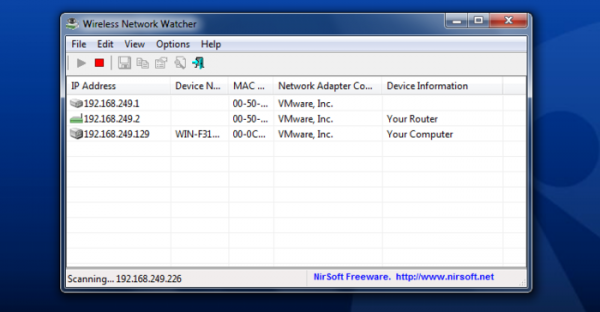 Another software that enables you to keep track of every device that's connected to your WiFi network. It shows you the IP and MAC address of the connected devices, the manufacturer of the network card, and device name. This application can help you find out who's using your WiFi, just as good as others.
Just like other network tools Zamzom also enables you to check who's using your WiFi, similarly it also shows IP and MAC addresses of each device connected with your network. There are two search options on Zamzom, you can select to a Quick Scan or a Deep Scan. If you're unable to detect the problem from the former option, then you can select the latter option which performs a thorough scan for better results. With Zamzom, you can also ban a user from using your router. The premium version of Zamzom also allows you to see who's the owner of the device which is connected to your WiFi network.