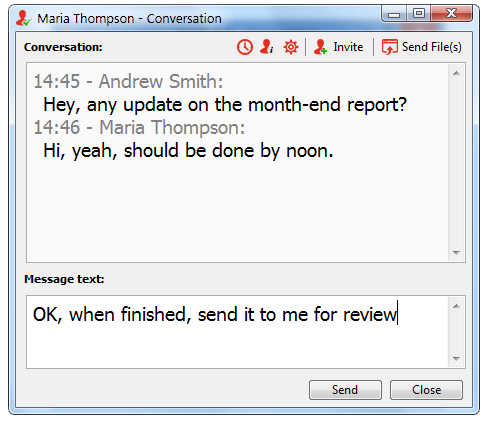 One of the main reason for the success of a business is effective communication. That does not at all means face to face to communication, because of the latest communication tools and software like LAN and Intranet messenger services which are now available and are as efficient as face to face communication.
With this technology, you become efficient not only in communication but in time, cost and management as well. But a question always arose that which of them are best. To help you get best for your business, we have listed down the Best Intranet Messengers to be used on Local area network.
Realpopup messenger is one of the best known LAN messengers available. It can be defined in a single word "Simplicity", because of its interface which is user friendly and simple. Your employees become adaptive to it very quickly as there is no any rocket science involved in using it. It can be used by employees from top hierarchy to lower hierarchy.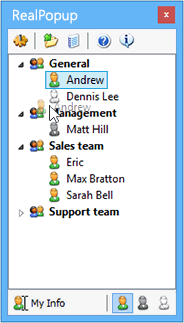 Available on both Windows and Mac OS, it provides all type of communication, written communication through chat feature and verbal through both audio and video call. File sharing is as simple as drag and drop.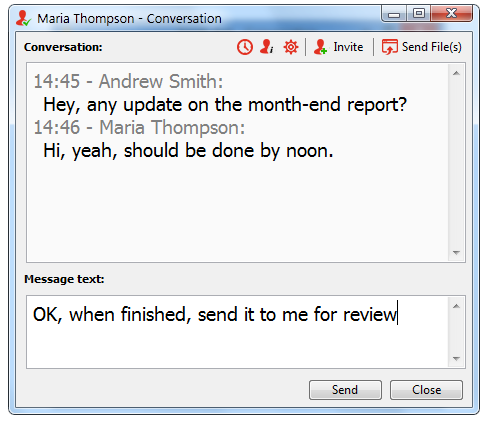 A new feature is also available which makes you categorize your employees, like creating a department wise groups or in form of hierarchy. Remote assistant feature is also available which enables one user to control computer of the other user to help him without any need to move physically. It is also equipped with administrative controls to limit what your employees do.
Output messenger is another cool LAN and Intranet messenger software which is not as simple as RealPopup but full of features and controls. Apart from instant messaging and file transfers, it provides a chat room feature which allow multiple employees to join and share their comments on any events unlike group messaging in which only members of groups are allowed to chat.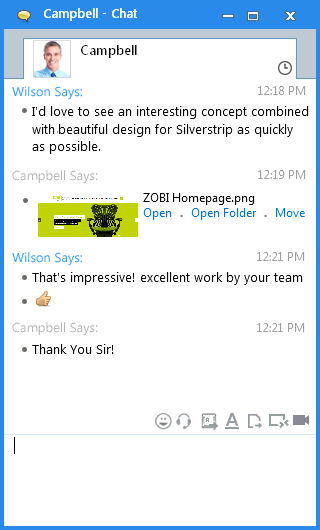 Remote desktop sharing is also available along with Audio and Video call and conferencing. One of the most liked feature is Reminder. You can set a reminder for yourself or for the other user to remind him or her of any task given. It also allows user to set preset messages which will be delivered automatically when anyone tries to contact you when you are in a meeting or other busy activity to avoid nuisance.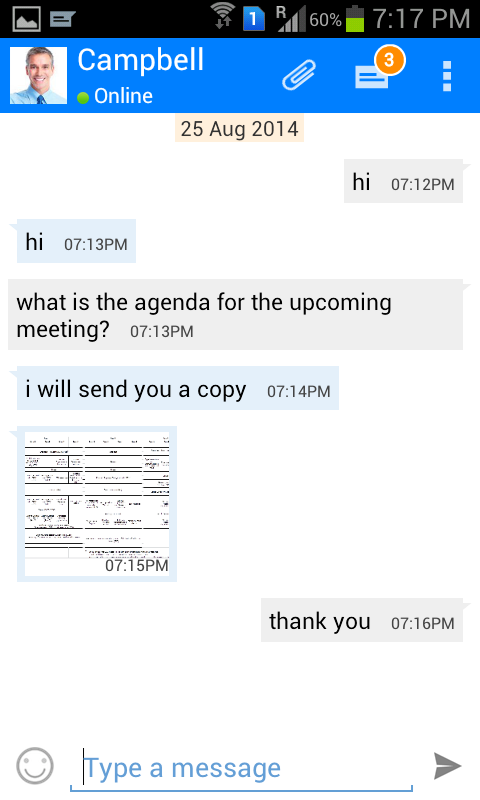 Users can also install it on their smartphone so that they can also communicate through their phone when they are not at their place and that too without internet.
Squiggle is an open source LAN messenger service, which means you can also edit it to match your requirements without any permission from the developer. It is a powerful yet very simple tool for instant messaging on  LAN or Intranet.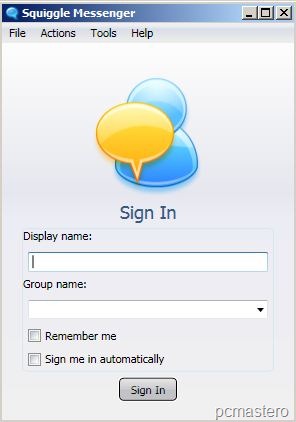 It does not even requires installation. Just copy the file and start using it. Private chat feature is also available along with group chat, conferencing and broadcast chat. Moreover, it is also available in your local language, not only tool in your local language but you can also chat in your local language. Some extra files will be needed to download for your local language.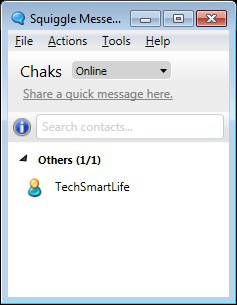 Chat feature is further equipped with other features like emoticons, flash alerts, Buzz and spell check.
LanTalk has the simplest interface of all Best Intranet Messengers. It is the combination of both simplicity and features. Available only on Windows, it is a multi-level software, means it can be used in small offices to huge organisations. The privacy of conversations is also guaranteed through proper encryption.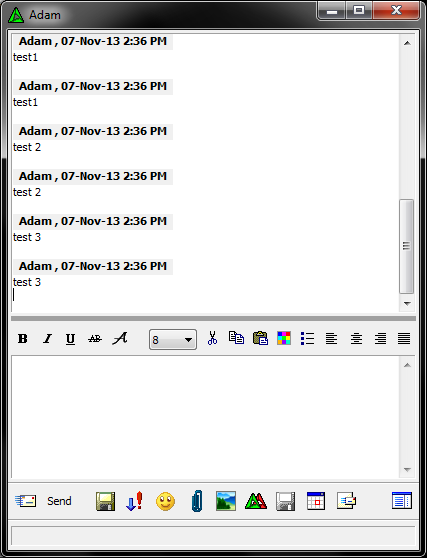 Surround by so many features, yet it manages to provide real instant messaging through quick reply, quick broadcasting and fast messages. Sending an email in LanTalk is as quick and easy as sending a message. Custom presets are also available so that you do not need to reply to every messages yourself, instead these presets will be sent automatically. Apart from being easy to use, it is also easy to install. Just copy the program on the PC and run it. It will automatically connect you to other users.
Winpopup is one of the widely used LAN messengers in large business organisations. It provides two modes of operation, one with the server and other without server. The operation with server requires any PC of your LAN to be established as server, mainly the PC of the manager.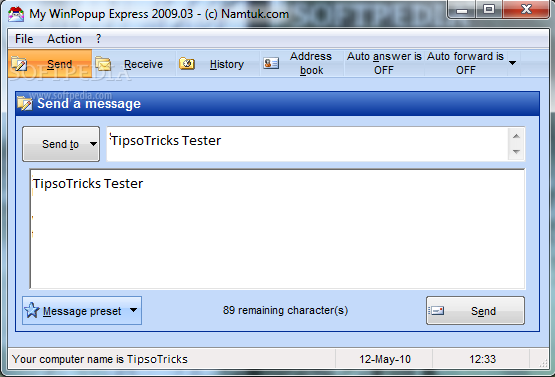 No server is allowed to be made out of your LAN to keep your privacy. Further, it is equipped with RC4 encryption which makes sure that no information is leaked outside your network. The latter mode of operation is like rest of messengers. To make any announcement urgently, there is an option named as "Group Announce" which sends your announcement and alerts instantly to all employees or group of employees.