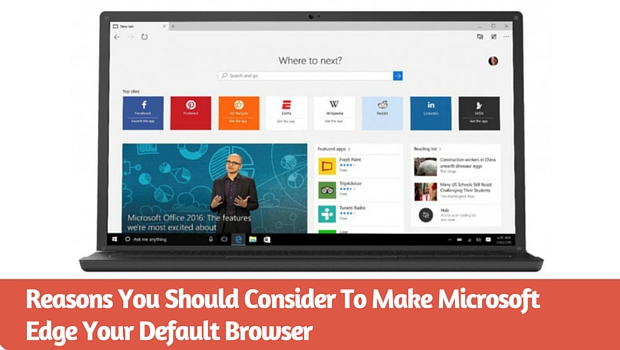 For the past several years Microsoft users relied on third party apps for browsing, as Internet Explorer never met requirements of Microsoft users. Finally, Microsoft has launched its new web browser on Windows 10 called Microsoft Edge. This new browser with its sleek lightweight design and amazing features will give a hard time to its competitors like Chrome and Mozilla. So following are the reasons you should consider making Microsoft Edge your default browser.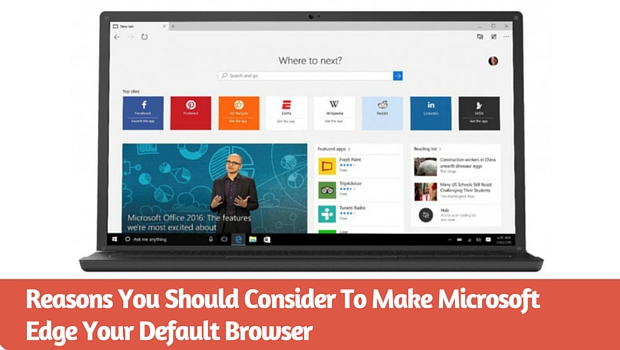 1. Microsoft Edge – Secured Browsing
Microsoft has made browsing a lot safer than before, having improved the sandbox feature on Microsoft Edge, which wasn't too efficient on Internet Explorer; Sandboxing provides a strictly controlled environment to your browser. Therefore no virus or malware can corrupt your files as Sandboxing limits a program's access to your system.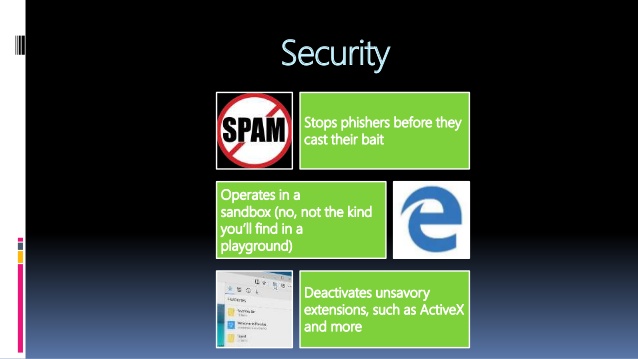 Alongside this, Edge also has MemGC (Memory garbage collector) which is a memory management app; Control flow guard which prevents attackers from taking over vulnerable apps; Microsoft Passport which allows single-login facility – so that one doesn't gets scammed by a malicious site requiring you to enter your password only to misuse it – and many more security measures that Microsoft Edge has taken, but to state it all it would take an article dedicated entirely to it. So no worries about security, Edge isn't like IE which was full of loopholes and vulnerabilities.
2. Reader mode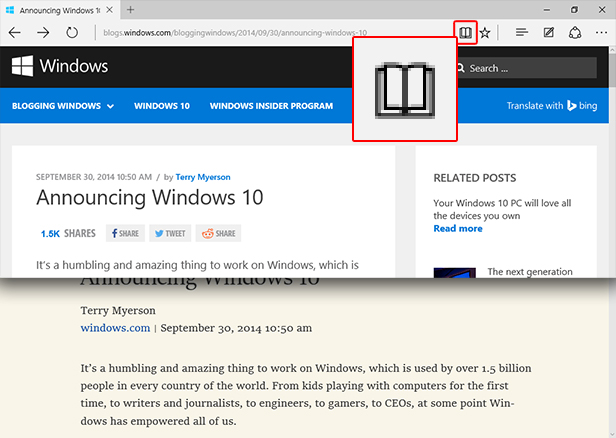 Nothing is more vexing than a bundle of ads to distract you while reading. You  can have an ad-free reading experience and prevent them from disturbing you by using the Reader Mode, wherein you can read more conveniently because of its easy to read layout.
3. New Reading List Feature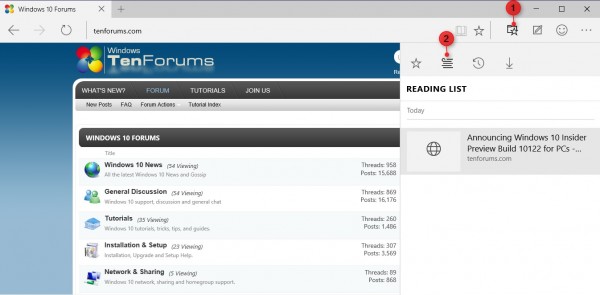 Reading list enables one to save things which you'd like to read later. Sometimes you add something to your bookmarks but forget reading it later. Well with the new reading list feature you won't forget of the things you wished to read later.
4. Annotations & Page Sharing in Edge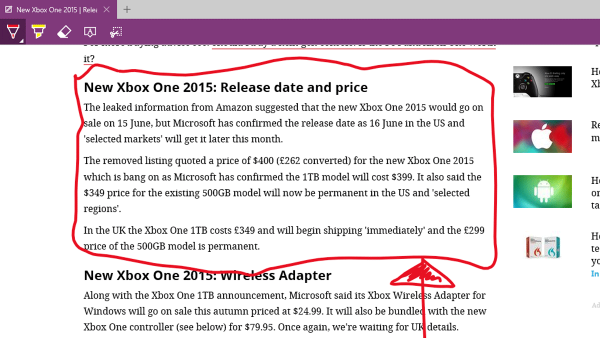 Microsoft Edge has a cool feature of highlighting material on page. You can draw, write, make notes and then share the page with others or simply save it locally through the OneNote feature. This can be helpful for students who're working on research projects or can be used just for fun as well.
5. Edge Browser Built-in Cortana Virtual Assistant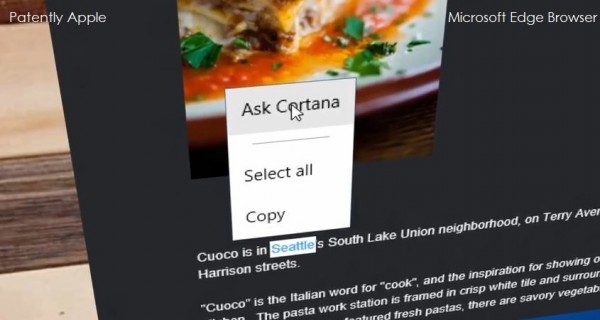 Those who haven't used Windows phone might not know Cortana, but Edge has Cortana integrated in it for you! Cortana is a virtual assistant who'd help you with your required web searches. You can search for a restaurant nearby and Cortana will suggest them to you along with reviews. Also, Cortana works more like Apple's Siri, and not like a typical web browser, so you can type in a sentence and it will find you the most appropriate results.
6. Faster Than its Competitors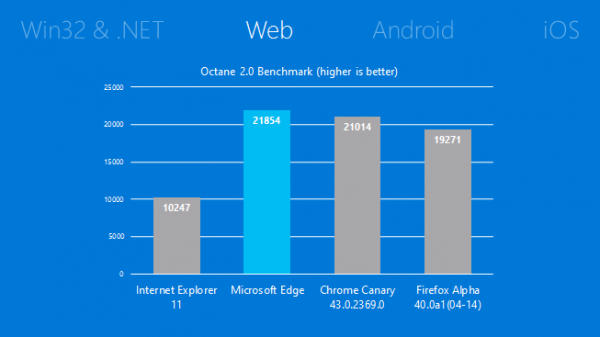 Edge is a completely different browser, which does not support third party toolbars like ActiveX, Browser Helper Objects and VBScript, and hence it is much faster than Internet Explorer. In Javascript test comparison, Edge beats all popular browsers in terms of speed loading. Also during Futuremark Peacekeeper performance test of browsers, Edge scored more than chrome and IE. So in terms of speed Edge surely won't disappoint you!
So these are the reasons why Microsoft Edge should be given a try and is worth being your default browser. Let us know your personal experience with Edge in the comments section below!