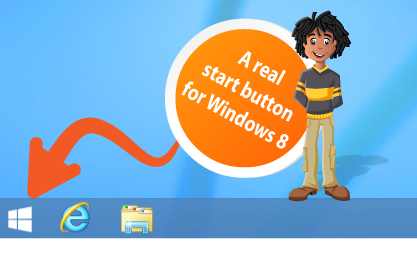 We are continuously providing fixes for some of the drawbacks that users are facing in the brand new Microsoft's Windows 8 and this time we'll be focusing on the missing start menu and see how to enable start button in windows 8 easily.
Everyone will be pretty familiar with the start button that was always there in windows OS at bottom left corner and was there for almost 20 years but it was surprisingly removed from the Windows 8. It is now replaced by brand new Windows's metro start screen. But even after Microsoft's solid efforts for removing start button from menu, various third party applications has make it possible again .

2 Best Alternatives to Get Back Start Menu in Windows 8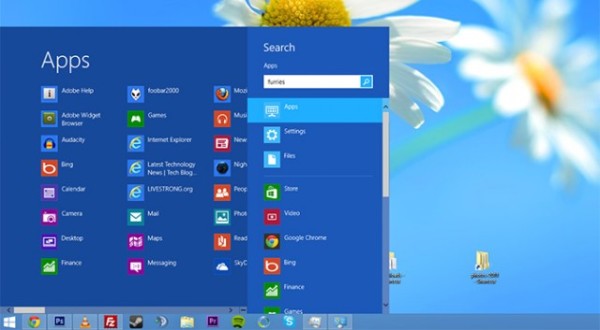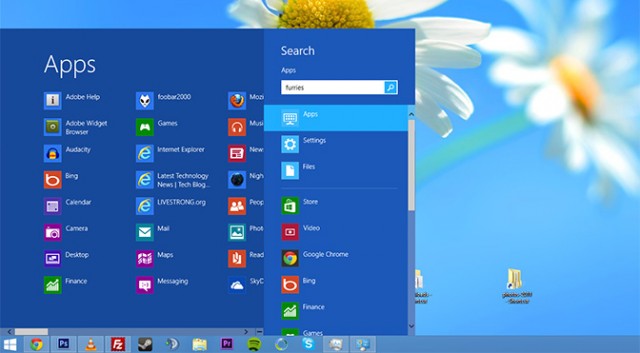 Start 8 from star dock is the best alternative, if you're really looking for a perfect replacement for start menu but you've to spend $5 on it. However, they are offering 30 day trial on it so you can test it before purchasing. Start 8 is pretty smoother and pretty easy to use. It looks good to eyes, indulges to windows environment perfectly and feels like an inbuilt part of windows.
It's nothing like windows 7 start menu in fact it is neater and prettier. Apart from this you can disable the hot corners and boot up windows 8 directly to your desktop rather than to metro start menu. You can also customize the functionality of start button with start 8.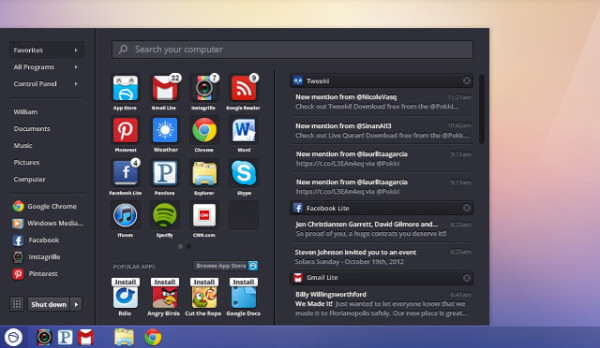 Pokki is a brand new idea that seems to be much stronger when comparing it with its contenders. It not only adds up the gorgeous start menu to the desktop but will also allow you to install no. of interesting and useful applications. You can also pin the installed applications into the taskbar but I believe the windows taskbar is way better for pinning applications. Despite this, it also has an inbuilt notification system which notifies you whenever you got a notification in Facebook, Twitter or any other application. You can disable the hot corners and boot up windows 8 directly to your desktop rather than to metro start menu.
Recommended to Read: 2 Free Tools To Disable Metro UI from Windows 8
So, these are the two best start menu options for windows 8 which you can use to get the start menu back in windows 8 too. Anyhow, if you have got some more cool options, do let us know through comments.