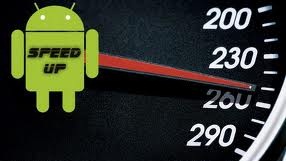 If you're having an outdated, sluggish or a low-end Android device, you may face some irritating lags on it and when you're on a smart Android Platform, you will definitely hate such types of unexpected lags. In this guide we will provide number of speed-up tips both for rooted as well as non-rooted Android devices.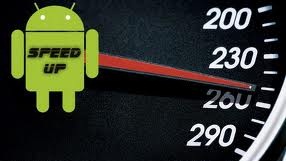 Although we'll suggest you to root your device to get best out of it, but still if you don't want to void out its warranty, we will not disappoint you. So, first of all here are few Tips to Speed Up Android Device.
For Non-Rooted devices
These tweaks can be followed by both rooted as well as non-rooted users.
1. Turn off Animations
First of all turn off all the animations; I'm dead sure this will certainly boost up your device performance. If you don't know how to turn off animations, navigate your device to settings>Display>Animations and set it to "No Animations".
2. Test a new Launcher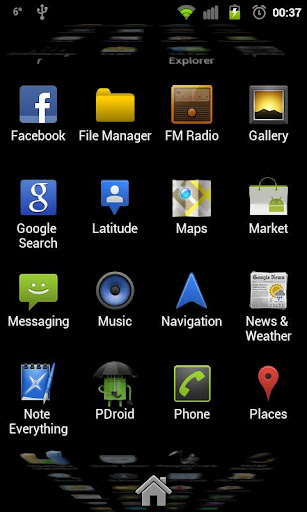 Try out a new home screen Launcher like FTL launcher to experience a noticeable smoothness. FTL launcher will definitely bring your slow device back to life. Also use only 3 home screens at most, more than three will only slow down your device.
3. Remove widgets and Live Wallpapers
Remove any kind of live wallpaper and unnecessary widgets. We know they look good, but they costs battery and also slow down your device.
4. Free up space
Free up some space from your phone's internal memory. Believe it or not, but free space will surely boost up disk write speed which in turn will certainly speed up your phone. You can use App2SD card to move certain apps to SD card from phone's internal memory. If you're still not able to make up 35-40 MB in phone's memory, try to uninstall some unnecessary apps.  Cleaning apps cache also helps a lot. You can use app like ZD Box to remove cache and even for moving and uninstalling apps from your Android device.
5. Disable or remove Misbehaving apps
You can remove or kill an application to free up memory illegally captured by an app, in turn which will boost up your mobile performance. The apps which are not coded well can exploit device resources in the background; therefore it's necessary to figure out apps that are misbehaving.  You can also use any high rated task killer from Google Play to free up memory by killing the background processes.
For Rooted Devices
If you've rooted your Android device, then you have few more advanced options to speed it up. These tweaks are somewhat advanced, so be careful and try them on your own risk. Those who want to root out their device; they can search a rooting guide on Google. A simple search like – "How to root Your_device_name " would return a plenty of relevant results.
Note: Please note that these tips should be followed only by rooted users as they would not work on a non-rooted Android device.
1. Try a Custom ROM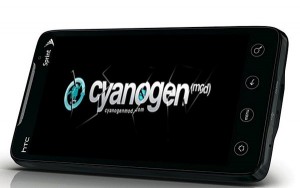 First thing you can do after rooting your device is to install a Custom ROM like Cyanogenmod.
We recently published tutorial on installing Custom ROM in Android.

See: Step-by-Step Guide To Install Custom ROM in Android Device [Tutorial]
Custom ROM will not only give you lot of extra tweaks but also increase the performance to a noticeable difference. I personally found that with custom ROMs like Cyanogenmod, navigation and playing games was much smoother than on stock ROM.
2. Overclock the Processor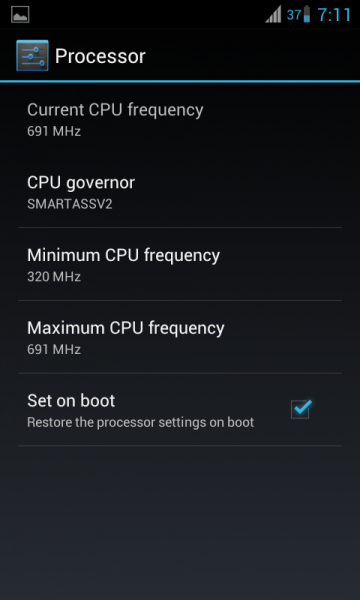 This is the most successful tweak for a custom ROM that will definitely boost up the speed of your old or outdated Android device. Overclocking can be possible only on a ROM with custom kernel. Most of custom ROM's like Cyanogenmod comes with a Custom powerful kernel but if you're on a non-supportive ROM, then firstly  you'll have to install a custom kernel for your device. Custom ROMs like Cyanogenmod has inbuilt app to overclock your processor. You can find it under settings> Cynogenmod settings> performance. Alternatively, you can download apps from Google Play like SetCPU, Android overclock , etc. We'll suggest you to take overclocking as a serious issue and never try to increase it more than 100 to 150 MHz as increasing it more than that may turn your device into a paper weight.
3. Custom ROM's Advanced Settings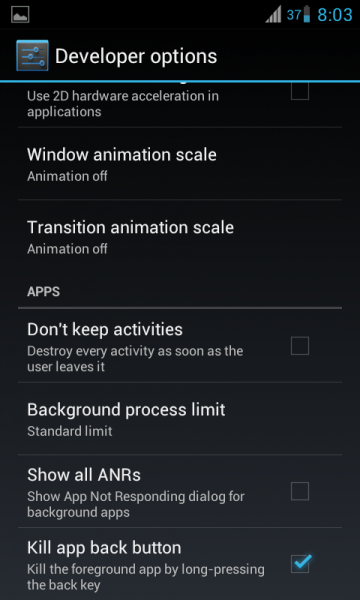 You can kill non-responding apps quickly by long-pressing back key. You can find this tweak in setting>Cyanogenmod settings for CM7.X. And for CM9.x, option can be enabled under settings> performance.
Lower the Background processes to add more strength to your device performance. You can find this tweak in setting>Cyanogenmod settings for CM7.X. And for CM9.x, option can be enabled under settings> performance.
You can also enable 16bit transparency which is 32bit by default. It will give you better graphics performance but lower quality and may cause some unseen visual artifacts. Option can be found under Settings>Cyanogenmod settings>performance.
If you're using Launcher PRO, or Go launcher, you can enable another interesting option like Lock memory in Home screen. It can be enabled by entering into launcher miscellaneous settings. This will make your launcher smoother than ever.
4. Wipe up cache and system apps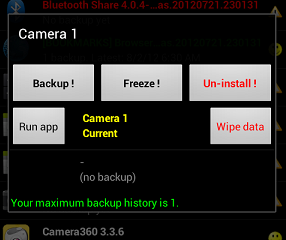 To free up some system space you can uninstall crappy and useless system apps. To uninstall them, you need to download Titanium Backup. It's available free of cost in Android Market. After downloading Titanium backup, provide the administrator rights to it and tap on "Backup/Restore" Button. Now hit the app you want to struck off and select the uninstall option. Please note that this is extremely an advance option, so always create a Backup before proceeding towards such advance tweaks.
All of above mentioned tips are enough for both rooted as well as non-rooted users to experience a significant difference in the performance.  We hope that our tips will helps you to bring your device back to track.
And if you guys have some more interesting related tips, please don't forget to share them with us through comments.