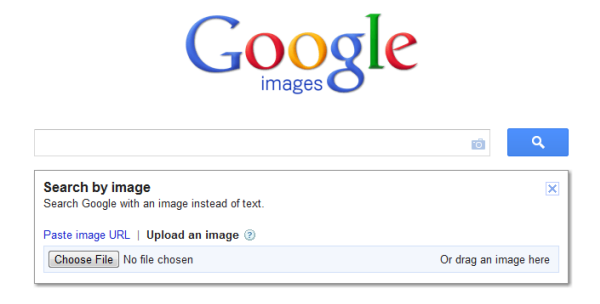 Google Image is now more advanced and intelligent which now lets you do reverse image searching. In reverse image search, you give your image to the search engine which searches for all visually similar images on the web and shows you the best possible and closest matches to your uploaded image. In the past, we had reviewed TinEye – a reverse image search engine that is the most popular and widely used. But you can now do the same with Google Reverse Image Search.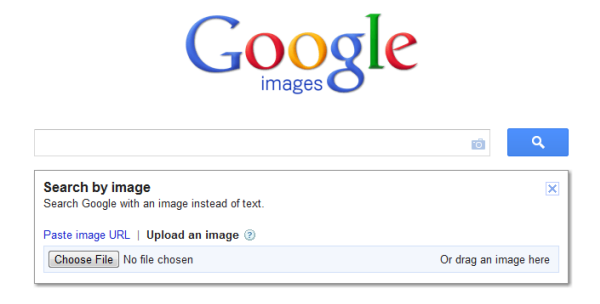 You'll notice a small camera icon in the Google Image search page:
http://www.google.com/imghp
Clicking the icon, you'll see a drop down menu, that asks for the image. You can insert the URL of any image, or upload your own image if you have it locally on your system.
As soon as you upload you image, Google Reverse Image Search engine scans it and immediately searches and displays the best possible matching similar images on the web. The interesting and fun part is that you can drag and drop your images directly into the image search box without clicking that camera icon.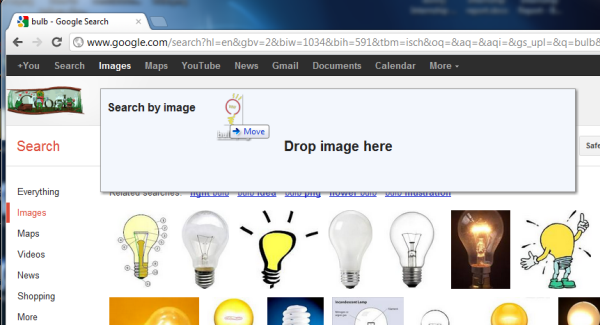 The image search results, after scanning, shows not only those images that are visually similar but also shows all images that are similar in size of your uploaded image.
If you think that the search results isn't showing you the most relevant images, then you still have an option to add little description in the search box to tell Google what the image is really about. This would help the search engine filter out the images that looks similar to your image and given description.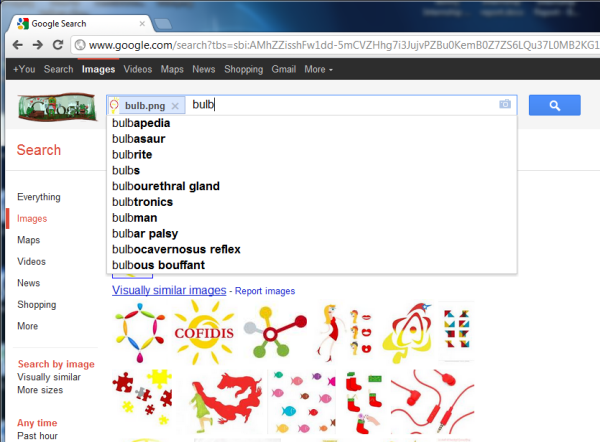 There's now limit of image size, you can upload very larges images as well, but that will require detail description to get the most accurate results.
What do you think of this feature. Have you ever tried doing Reverse Image Search?