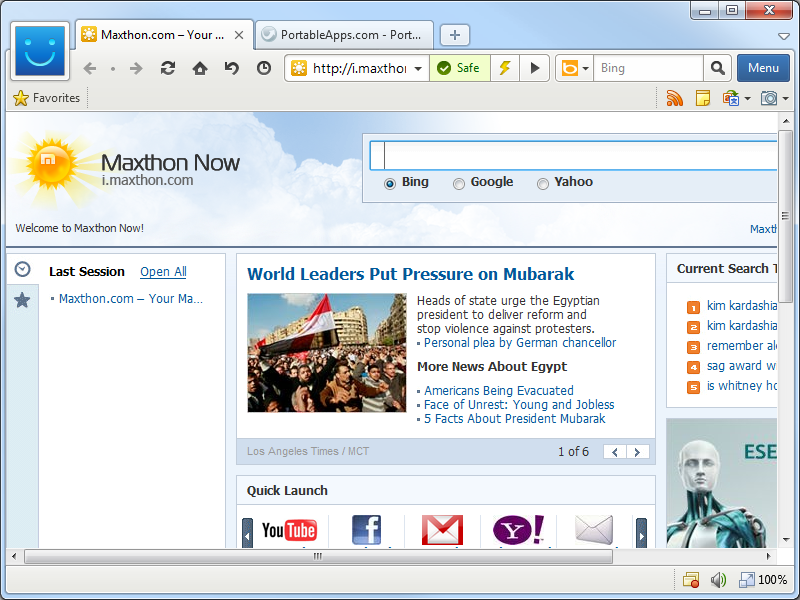 Chrome, Firefox, Internet Explorer and Opera are one of the top most in use and famous web browsers in current time but ever wonder of going with other options? Here are some of the best Uncommon Web Browsers of today which are not so famous but they all carry the exciting and user friendly features found in the popular browsers which we use, whether doing social networking or any kind of work, they help you with what you want.
Here are 5 of those uncommon web browsers, that you probably have never heard of, but you should definitely give them a try. Nobody knows they might suit your needs more  than the browser you use.
Maxthon was founded in 2004 and succeeded in providing features which are new and friendly. Interesting fact to know about this browser is that Maxthon became the first browser with tabs in 2005.
Some of its nicest features found in latest 'Maxthon 3' are:
'Magic Fill Button' which securely fill and save all forms you need to complete online, and get instant access to websites with forms filled.
'Night-mode Button' which darkens the color of web pages during night, protecting your eyes from eye strain.
'Maxthon- Snap' captures the screen of your browser's page in just one click.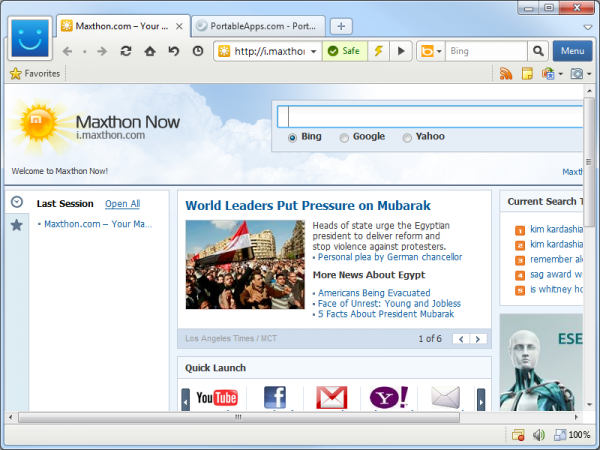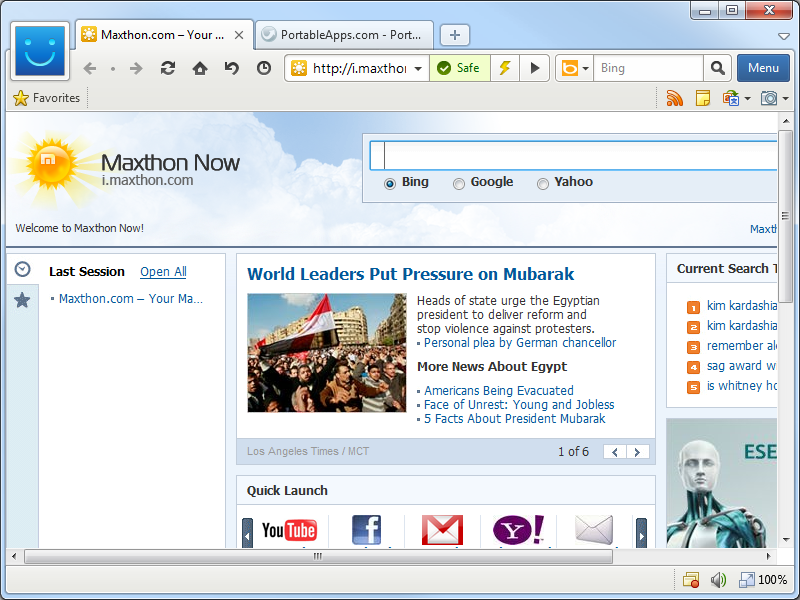 The real feature of this web browser is that it provides the shortest startup time ever! Yes, Maxthon comes with a browser engine that opens pages 200% faster than the latest Google Chrome.
These exclusive features make this browser outstanding. The only thing that puts Maxthon behind is its Privacy, this browser lacks a privacy mode and it's more difficult to use than other applications.
Rockmelt web browser founded in 2008, has some amazing features specially for social networking users. This browser is created on Google's Chrome code.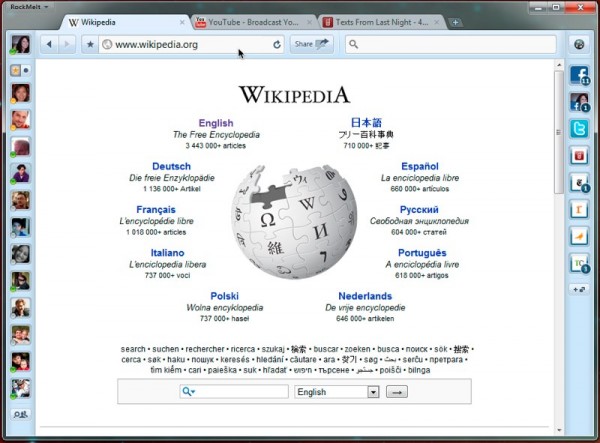 Some mind blowing features like built-in Facebook chat, quick share button to social networking sites, Instant news and updates from Social networking sites like Facebook, Twitter, Tumblr and more, and integrated browser search engine (Webkit, Chromium) will inspire today's internet users around the world.
So far no such issues like startup time and crashes have been recorded unless it is the beta version. Rockmelt might get the title of social networking browser in future.
Deepnet
Deepnet explorer is an average ranked substitute for today's famous web browser as it has as much as what's needed. It is also free to download and use.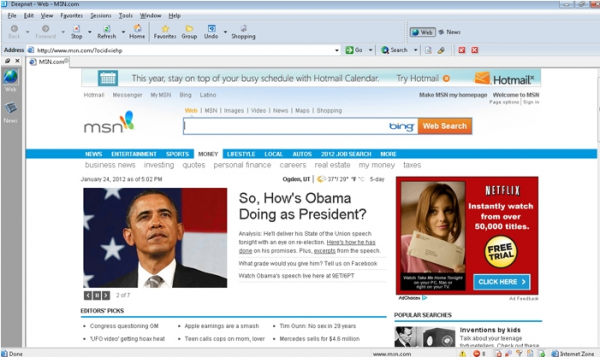 It has RSS Reader and P2P Client rio, but it do lacks with some user friendly features and security issues as it doesn't block spywares and viruses, although they are trying to come up with the solution soon. However it does contain all the features of a better and fast web browser.
SeaMonkey is built on open source Mozila Gecko engine, which is the same code used in production of famous Firefox and Thunderbird. It comes with the SeaMonkey Navigator, a news and email client program, a HTML editor and and IRC client, which allows for chatting.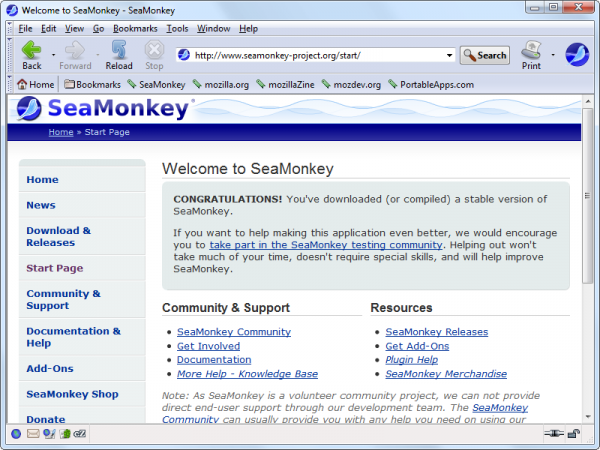 These exclusive features are much easy to use; the email has an email filter, a dictionary, HTML message support, an address book and other options that help the user in composing emails without difficulties. This easy to use web browser is packed with great features that internet users will appreciate using this product.
It is the browser you control, a very lightweight, fast web browser based on Gecko engine by Mozilla. This browser may be very light but not very much user friendly.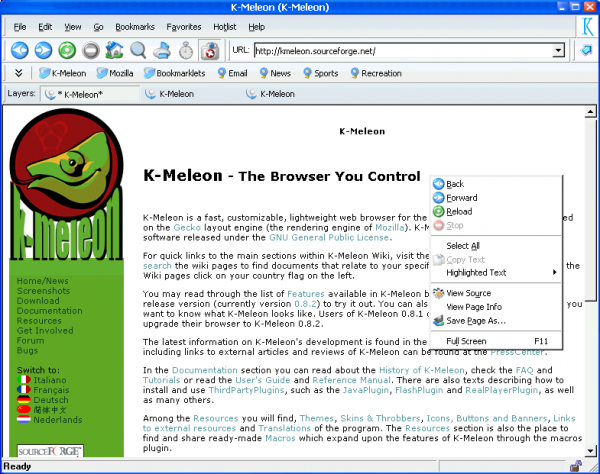 It does not contain some tools, you cannot easily import bookmarks from other browsers and it has an old style VGUI. If you want to go with an old school web browser then K Meleon is one of the best choices you want to go for.
---
Hope you liked my choice of these awesome uncommon web browsers as good alternatives to the ones you are using. I would like to know your feedback on this. If you any other web browser that you use and that's not so popular one too, then add the name in the comments section below and let others know about that. 🙂