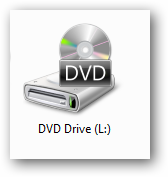 ---
Update [October 2015]: 15+ Free Tools To Mount ISO Files To Virtual Drives [Ultimate List]
---
With the wide spread of USB portable and flash drives, the CDs, DVDs are getting pretty old. For some people with quite slow internet connection, they were the only way to transfer big files. Now that's getting old, thanks to USB drives, now even operating systems can be installed from a USB flash drive.
Also Read: Top 20 Methods To Create a Bootable USB Flash Drive [Windows, Linux]
However, ISO files are still widely used. An ISO file is a CD Image file, you can burn it as an image file and you get an identical copy of the original CD (Bootable and with Autorun). But if you want to view or use the files in an ISO file, you don't need to burn it. You can instead use one of these Free Tools To Mount ISO Files in Virtual Drives which will create a virtual CD/DVD drive and mount the file in it.
It's quite fun virtualizing these things, now you have a virtual CD Image (ISO) file and a virtual CD/DVD Drive. Mounting is like inserting a CD/DVD into your CD/DVD drive. The only difference is that both are virtual, you don't need a physical CD or physical Drive to do so.
Free Tools To Mount ISO Files in Virtual Drives

The lite version of the all popular Daemon Tools.
Can Create up to 4 virtual drives. Supports a lot of formats
2 – SlySoft Virtual clone Drive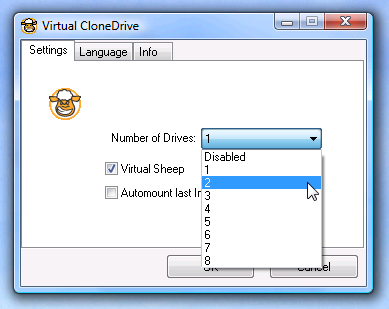 Supports up to 8 virtual drives.
Download Slysoft Virtual clone drive
3 – Pismo File Mount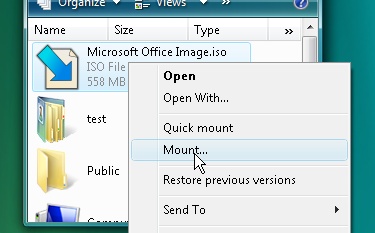 One of my favorite. Just R.Click>Quick mount and you're done. the Iso file is now like a folder you can access easily.You might also want to check the new>private folder. you can create a password protected folder with that too ;).
Download Pismo File Mount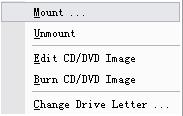 A separate part of Magic Iso Maker, but it's a freeware. works with a lot of file types.
Download MagicIso Virtual CD/DVD-Rom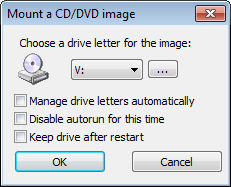 An Open Source tool for emulating a virtual CD/DVD. Supports unlimited number of virtual drives, has a portable version as well.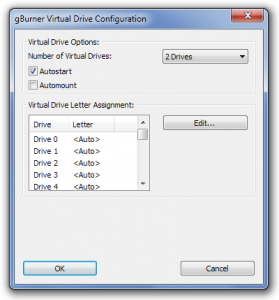 Another mounting tool that can mount up to 16 virtual drives at the same time, with a huge list of supported file types.
Download gBurner Virtual Drive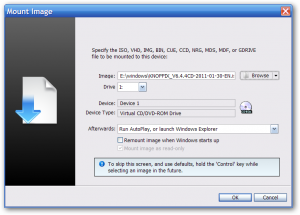 A part of Gizmo Central that supports mounting virtual drives and even .VHD files.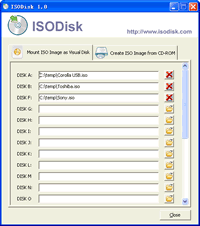 An easy to use tool that supports mounting up to 20 drives
9 – Virtual CDRom Control Panel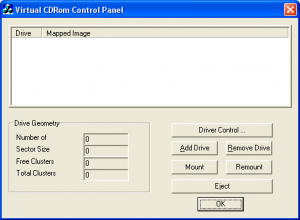 A tool that can create virtual drives, created by Microsoft, and here's a tutorial from Microsoft Support.
Download Microsoft Virtual CDRom Control Panel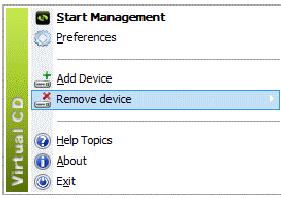 Supports mounting CD/DVD / BlueRay in different formats..
Download StarWind Virtual CD