Because of so many readers on mobile phones in today's modern world, it's equally important for a webmaster and blogger to make his/her blog mobile friendly so that readers and followers with mobile phone should get smaller and lighter version of the site without slowing down the load time on mobile phones.
There's a good news for blogger how use blogspot/blogger.com platform to manage their blogs. Blogger.com team recently announced Mobile Templates For Blogger Blogs.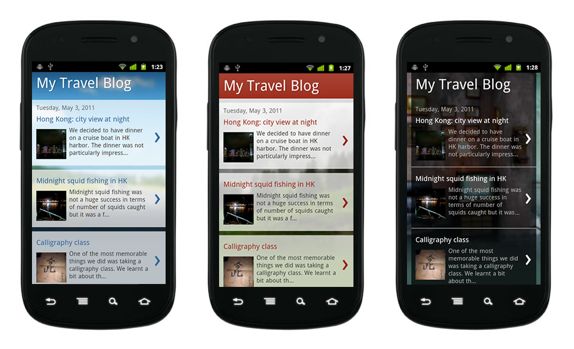 Now you can Enable Mobile Templates In Your Blogs Hosted In Blogger.com. You don't need any technical skills to do this, it's a built-in feature now and a click is required to convert your blog mobile friendly.
Step 1. Login To Blogger and choose your blog.
Step 2 . Open settings and then click on Template .
Here you'll see Mobile Option Click On Setting Icon Below Mobile Template.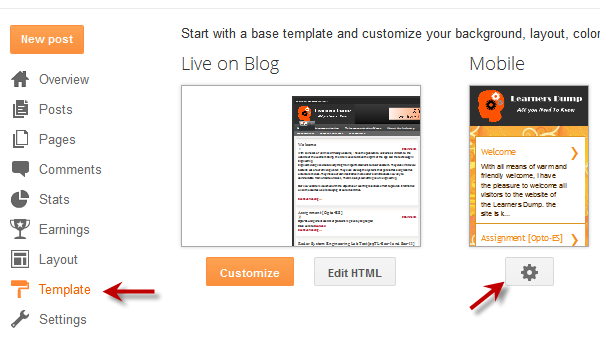 Step 3 . A popup box will appear, choose "Yes. Show mobile template on mobile devices."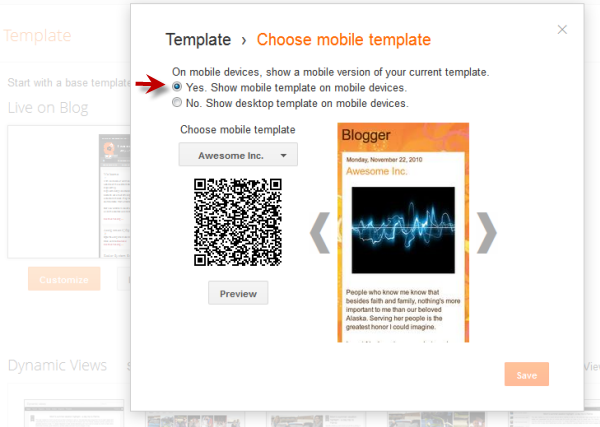 Here, you can optionally select a theme for mobile version of your blog too.
Step 4 . Press Save Button!
That's it. Your blog will have two different templates now. One standard web version and other one for mobile devices.