Angry Birds has been a great success since its release. More than 500 million downloads clearly shows the love from the fans all over the world!
We have been sharing news, updates and download links of Angry Birds (PC Versions) from day one. And recently new Angry Birds Seasons has got tremendous amount of downloads from our site. Angry Birds Lovers who are on Windows may download Angry Birds Theme for Windows 7.
The download link we shared is of trial version which requires an activation key to convert it into a full version which unlocks all the levels and episodes of the game.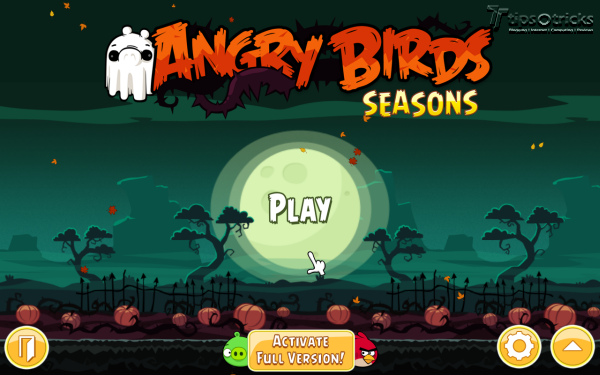 If you haven't downloaded it yet, Download Angry Birds Seasons for PC now!
For all those, who have already downloaded the game and want to enjoy the full version of the game, there's a good news. We're giving away an activation key to unlock the full version of Angry Birds Seasons.
Only one lucky winner will get the key after a random selection when the giveaway ends.
The giveaway will be live from Nov 13, 2011 till Nov 17, 2011.
To enter the giveaway, do any one of these:
1. Share this page to your Facebook profile:

OR

2. Tweet the page to your followers:

OR

3. Share this page to your friends at Google+

It's upto you to choose any one you like or you may choose all three if you want to share the news to your friends and followers on all those sites.
After sharing answer this simple question in the comment form below:
Which episode do you like the most in the new Angry Birds Seasons?
Fill in your name and email address in the respective fields (double check your email address while entering, we will contact the winner via email only). Do not put your email address in the comment field, otherwise it will be shown publicly.
---
We'll announce the winner here and on our Facebook fan page, so make sure you're following the updates.