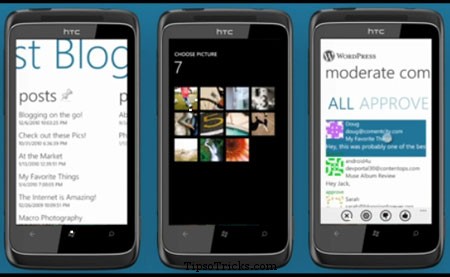 WordPress launched some thing ecstatic that will specially please bloggers who are on Windows Phone 7. So finally you can Download WordPress for Windows Phone 7. As now with wordpress's new application for windows phone 7  you can perform blogging and website editing anytime anywhere on your Mobile.
Download WordPress for Windows Phone 7
This application enables it's users to write or edit posts and pages, upload pictures, check stats and even moderate comments from anywhere and at any time. All of these functions are easily accessible from an Actions dashboard. Multiple comments can be edited simultaneously by tapping the comments that need to be moderated and applying a fresh status.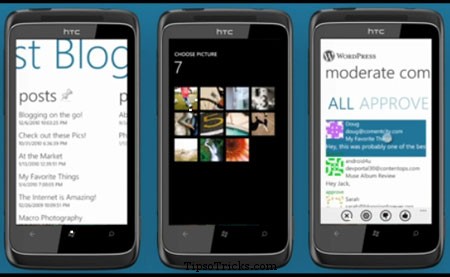 The Panorama Activity one of the exceptional features offered in this application as it can be used for managing blogs or websites through a handset. Views, Post Views, Search Terms, Referrers and Clicks are all visible via WordPress-powered stats. The only thing which is missing is the video uploading limitation which might be  removes in the upcoming future.
As already known WordPress is FREE for everyone, this app is also made FREE for Windows Phone 7 users.
Download WordPress for Windows Phone 7