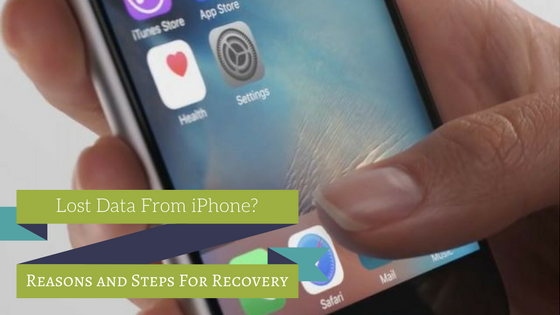 Well, if you have lost data from iPhone, it is highly likely that you may become a victim of this data loss from your iPhone for some reasons which you have not come across as of yet. And since your mobile serves to be the hub of most of your precious data, you would definitely not want to encounter anything like this, right?
Recommended Read: How To Keep Data Safe on Smartphones – Best Security Measures
Data which is a digital form of information stored on your iPhone is always vulnerable to losses. Whether they are the highly important WhatsApp messages, videos, and photos that carry amazing memories, highly sensitive contacts or anything else that is stored in your mobile; you are always at a risk of losing all of it in just one go!
Related Article: How To Recover Deleted Whatsapp Media Files From Phone
Causes for Data Loss from iPhone
There is not one or two but many causes that lead to the lost data from iPhone. To provide you with a better picture, we have divided the causes in an order which accounts the most to the least. So, let's take a look at the list:
Accidental Deletion
Accidental deletion accounts for around 35% of all the losses that happen with the users of iPhone. While some deletion happens in a haste and other unknowingly; be it any form, it is the cause which tops the list of all the losses!
Water Damage
We are sure that you must have come across this term several times. Unsurprisingly, it is the second leading cause which accounts for 15% of the data loss among the iPhone users that abandon them with their precious data.
Failed iOS Upgrade or Jailbreak
Standing par to par with Water damage, the failed attempt of jailbreaking or up gradation of iOS also leads to the lost data from iPhone and accounts for 15% among the iPhone users.
Restoring to Factory Setting
It accounts for around 10% of the total losses because we most cases forget to back up the data before pressing that button!
Virus Attack
With only accounting for 5% of total losses, the Virus attack is the least leading factor of the losses of data from your iPhone.
You can find further details and stats by looking at the following infographic which contains absolutely everything which you would want to know.