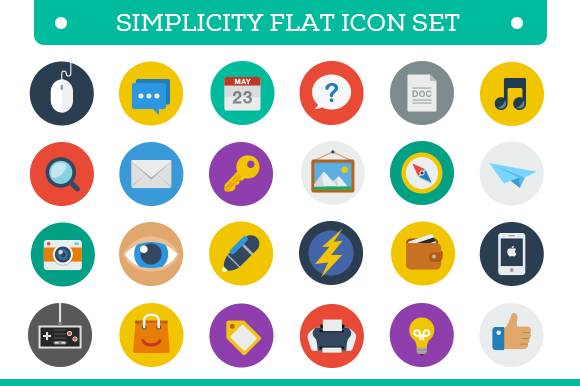 Icons are used to make your business websites, website design, info-graphics, web applications and desktops to stand out. They could also be useful to spice up your social media images, to exhibit information on the slideshows, to enhance your business looks and stationery, to illuminate up your menus, or to make your flyer stand out. Below is the list of top 12 websites where you can get free icons with source files.
Get Free Icons With Source Files
The list below contains the best of 12 websites where you can get free icons. Using free products which are as amazing as premium products is just great fun. But even if an icon is for free, that doesn't mean that you can claim it and use it according to your wish. Some free Icons also require attribution so; it is important to check it before you use.
Smashing Magazine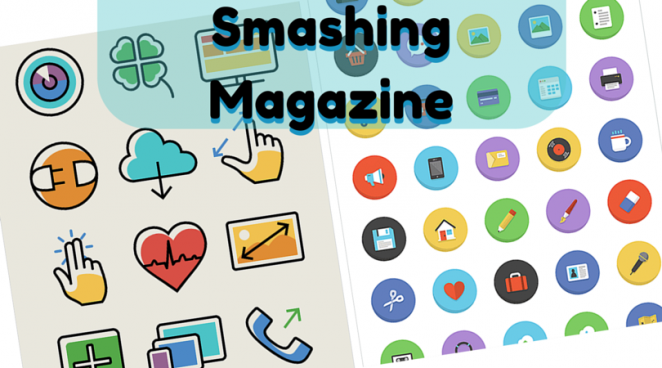 Smashing Magazine is one of best resources to get free icons for source files built-in. There are wide-ranging, high quality, exclusive icons sets. Icons on this website have a variety of different formats that includes SVG, PSD, PNG, etc., but it is important to keep attribution requirements in mind because most sets of icons available on this website do not require a link back.
Freepik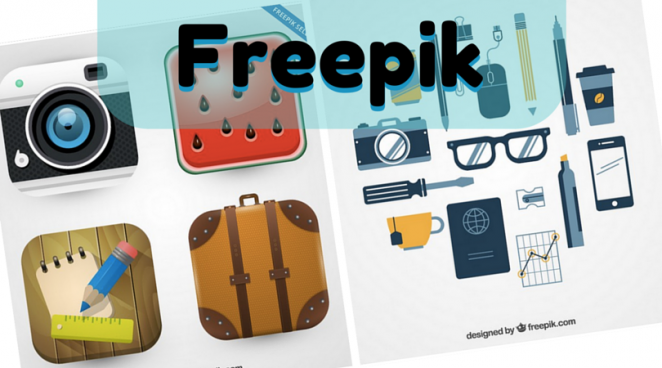 Freepik is one of the best websites where you can get free icons with source files built-in. They provide a lot more than just icons. You can find plenty of beautiful icons on their site because as the name suggests, all the icons here are for free. It does not forget the required attribution for the icons.
FlatIcon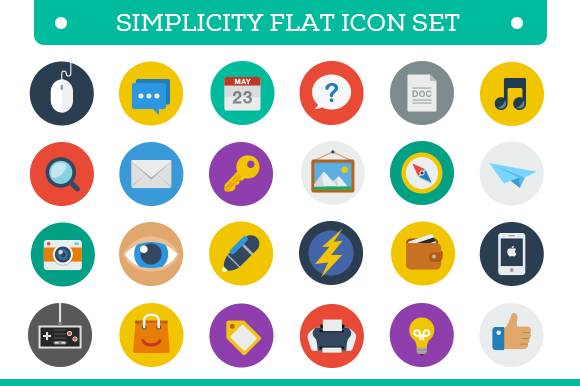 If you have been looking for flat style icons for free, FlatIcon is an awesome online resource. With about 70 thousand of icons on their site, they provide the largest collection of free vector icons with built-in source files on the web.
Pixeden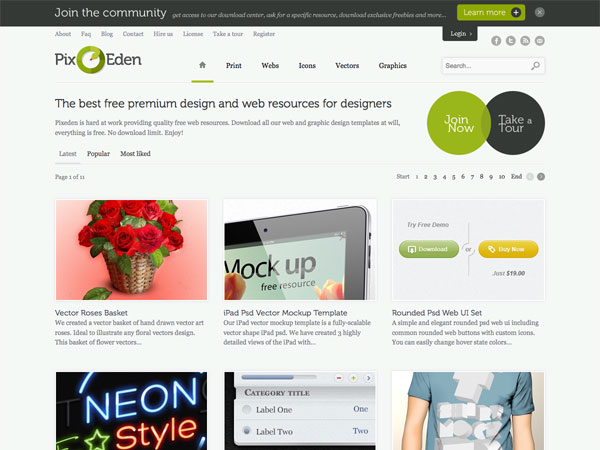 Pixden is the best for you if you're searching for free icons in multiple sizes. Pixeden offers a wide range of icons from 16 x 16 to 512 x 512. Their Icons are multiple formats supported.
Iconmonstr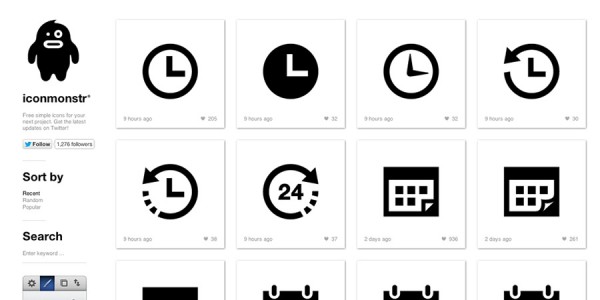 Iconmonstr is a great online resource where you get free icons with source files built-in. Their Icons are of simple design and are also available in multiple sizes because icons found on Iconmonstrs do not require any attribution.
NounProject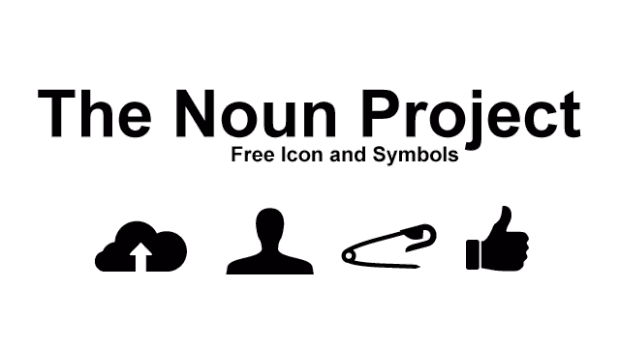 NounProject is the web, featured with amazing search and easy to download functionality. They are high-quality icons which are totally free. You can also get unlimited royalty-free icons easily on the monthly membership.
GraphicBurger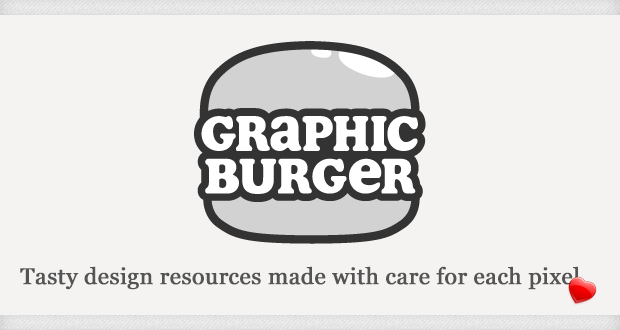 If you're looking to get free icons with source files built-in, then you should check out GraphicBurger. This site includes direct download options, and their icons are in multiple file formats and icon dimensions supported.
Captain Icon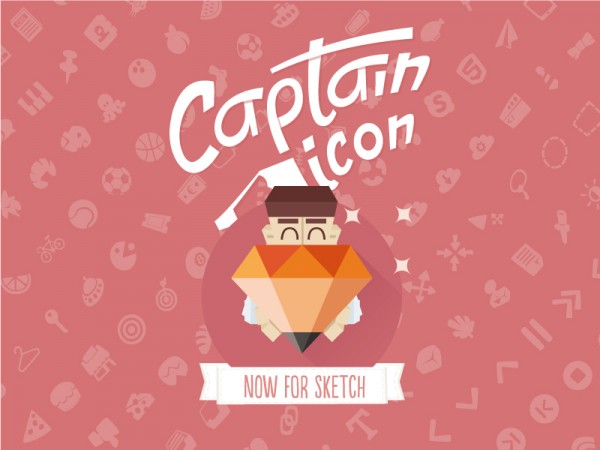 Beautiful vector-based free icons are available in different formats such as EPS, PNG, PSD, SVG, etc. on Captain Icon and it also provides different Web Fonts option. Their colors and sizes are customizable. These icons can be used for both personal and commercial projects, and that is why Caption Icon requires attribution on their icons.
Gravual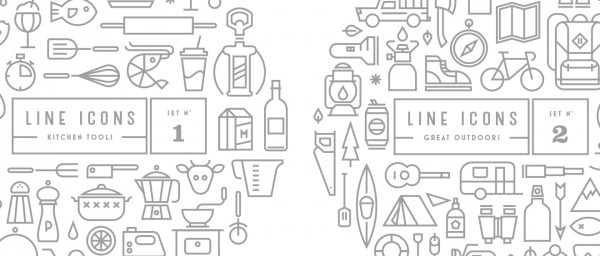 If you need an icon for projects of any size, then Gravual is the right choice for you. These icons are perfect for personal use of any size, and they are available in two sets:
 1- Kitchen tools
2- The great outdoors.
But if you want to use these icons for commercial projects, make sure to check out attribution requirement.
Web Design Dev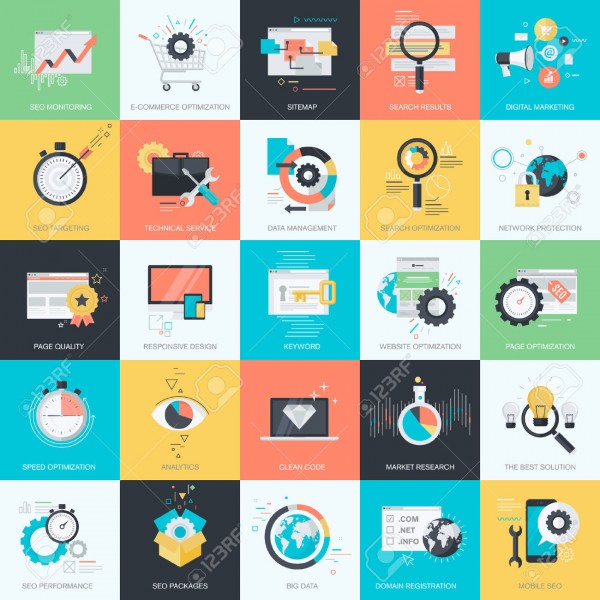 Web Design Dev provides content related to the topic of web design and great tutorials. They also offer a huge resource page of free PSD files, images, mock-ups and everything else that you want on the free design services.
Web Designer Depot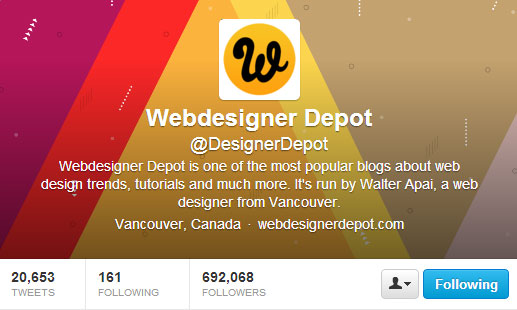 Web Designer Depot has been established as a great site where you can get free icons with source file built-in for web designing projects. Their icons have everything from vector files, icons to mockups and backgrounds.
Squid Ink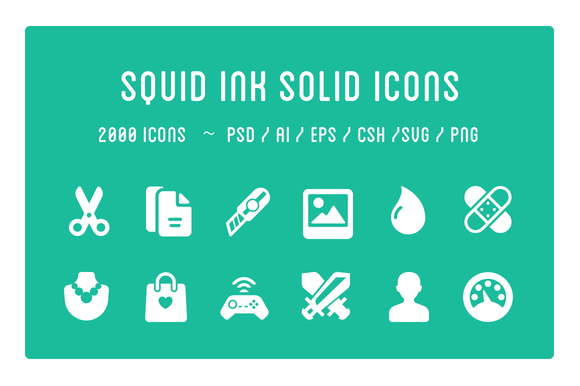 Squid Ink provide two thousand vector-based icons that are colorful, scalable and creative (For free). On this web, you can have the access up to 50 icons that you can use for unlimited commercial and personal projects.
Conclusion
Saving your time and money on any project is always important, no matter what type of designer you are. These are only 12 websites where you can find some great money and time-saving icons, but if you look around, you are surely going to find out plenty of other websites as well.
If you people have tried any resources I've mentioned above and they have been useful so, share it with your fellows as well.