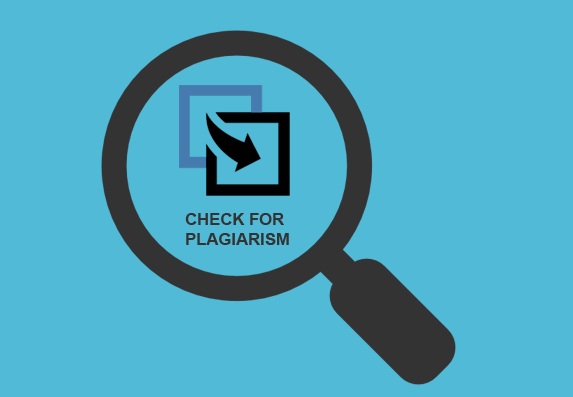 The act of copying someone's text, content or article and publishing it with the own name is called plagiarism. It's easy to find information almost for any article through the internet, but it's not easy to add that information into an article without falling into the plagiarism. Avoiding plagiarism is easy with the help of some simple tricks. Follow some easy steps while writing your article to ensure that your content is free of plagiarism. In this article, we will tell you how to check plagiarism free article and to avoid plagiarism in your article.
Steps To Avoid Plagiarism
Following are the steps to avoid plagiarism:
Take Your Time
Plagiarism mostly happens with an intimidating deadline and when you need to get the next task finished quickly. Hence, the first step should be to make sure that you have plenty of time to the writing process. Make sure you have enough time for double checking and editing the content so that you don't have anything left in there that you didn't write yourself.
Keep Track Of Sources
If you use someone else information, mention it below. Better yet, provide a link to them while writing or place the link into the draft. That way you will stay aware of what's your own written and what have been taken from other people.
Read more than one source
In most cases, the danger of plagiarism also shows up when you limit your research. If your article is completely based on single content, you easily run the danger of sticking to its original formatting, phrasing, and other identifiable features. So, do broad research and read or learn through as many sources as you can.
Use Quotes
If you simply want to lift the text exact from your resource materials, you should quote other peoples' text on your blog post and provide a link to the online resource or the site you took it from.
Attribute
In this case, the same goes if you plan to include a point or an original idea from the alternative source. Even if you're expressing it in your words, make sure to place a link. This not only frees you from the plagiarism but it's also a better option regarding SEO.
Re-Paraphrase
When spreading information that does need to be transferred to everyone (because it is collective knowledge), make sure to re-paraphrase or rewrite it. Must keep that in mind publishing the content in same language or phrasing will only get you punished for plagiarism.
Check
Finally, probably it is the best way to confirm your article is plagiarism free is to check. That does not mean, just to edit your content until its unique completely, but also, run it through a plagiarism checkers mentioned in the list below. These checkers will compare your content to available web sources and will notify you whether your content is completely free from plagiarism or not.
How To Check Plagiarism Free Article With Following Tools
if you have are searching for, how to check plagiarism free article? Use following tools to re-check your content before publishing it. It may take few minutes but will save you from lots of headache concerning plagiarism.
It is a free online plagiarism tool that will run your article or blog through Google and other search engines, phrase by phrase, and provide % score on its uniqueness. It takes some time to perform the check for longer content, but the sweep seems to be detailed. It can perform maximum of 1000 words per check
It is another free plagiarism checker. An unregistered visitor can sweep up to five times per month. It works very well and can successfully list all sources of the plagiarized content available in the article.
Grammarly is a paid tool which apparently runs your content through 8 billion websites. Grammarly plans start from $11.66/month on a yearly contract and can extend up to $29.95/month. It is mostly used by professionals who need to check a lot of text every day.
A plagiarism tool that will not only help you find a copied content on the web but their premium version also enable the user to check their work for originality and uniqueness.
Duplichecker is also a free online content checker, with no maximum words/search. Unregistered users can only be able to search one time. Registered users can unlimited searches, and it is completely costless. This checker enables two options 'Copy/Paste' and online 'File Uploader'.
Conclusion
Be sure to edit your article carefully and check for plagiarism before publishing. The steps above are essential for content writing. Using plagiarism checker services is a considerable way to assess your anti-plagiarism skills and paraphrasing.