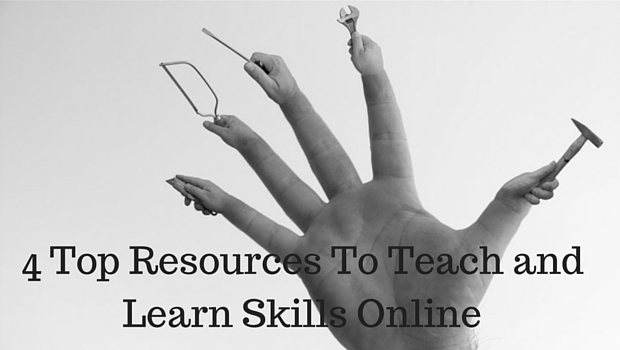 During college and university life, it becomes very necessary to remain one step ahead of other students. This can only be done if you are engaged in something more than the syllabus like online or offline courses. In order to learn skills online that can help alongside the syllabus or something extra like photography or sketching, here are some of the coolest resources which allow to learn new skills with video courses.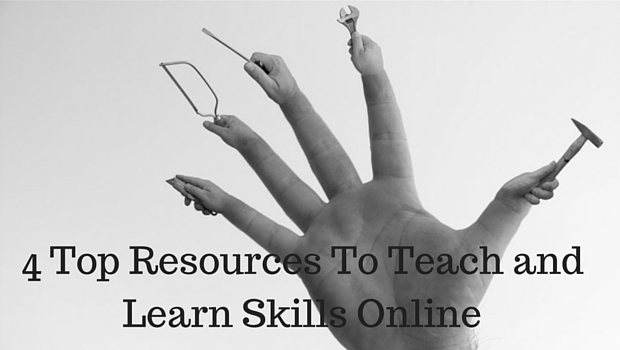 Degreed lets you choose what new skills to learn online. It is a community of lifelong learners, professionals and college students who have dedicated their lives in the advancement of education. Once you are a member, you will get the tools to help organize, validate and share anything you learn.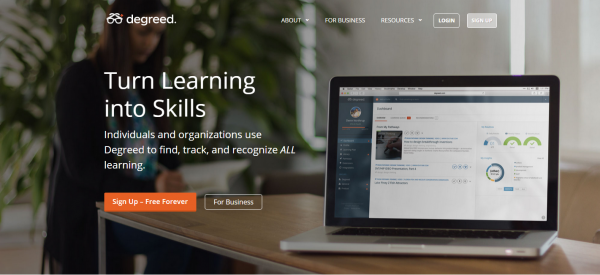 Degreed uses a normalized and algorithmic approach in order to measure the educational achievements you have which include the formal degrees and informal expertise like conferences, books, etc.
Lynda.com is the most popular platform to know the best skills to learn in a collaborative environment. It is a leading online learning resources company which helps people learn creative, technology, software and business skills to achieve the professional and personal goals. The site offers skills to learn online through government, academic, corporate and individual subscriptions. The members will then have access to the video library of top-quality and engaging courses taught by the expert and renowned industry teachers. Under video2brain, the company also provides content in Spanish, French and German languages.
Skillshare gives the access to their online classrooms where you can watch the lectures at a time you find convenient. Moreover, you will be collaborating with the active and vibrant community of students on projects that need assistance. The first thing that you need to do is enroll yourself and become an authentic member. Each class of a course will be having short lessons with some hands-on projects that you will love working on. You can then share your projects with their online community for feedback.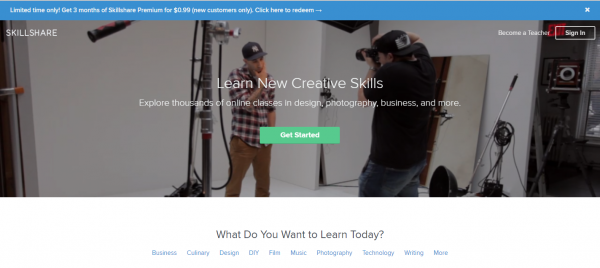 The creators of Skillshare believe that every person is creative. So they give people the resources and tools so that they can harness their power of creativity and have the potential to change lives. Their courses help a ton in making a person believe in himself and pursue a career in something he has an interest in.
Learn skills online for free with Alison which is an online learning community of over five million global and strong individuals. Alison is a rich resource filled with high quality and absolutely free education courses in order to help people develop certified skills for a workplace.
The best part of Alison is that they improve the confidence level in a person, instilling the hunger to acquire more and more knowledge and ultimately become more independent. Alison features free online courses relating to a wide range of topics. From health to business and IT to finance, they encompass a broad spectrum of online courses making an individual learn whatever they want to build a career in.
No matter if you are looking for a new job, a college place, a promotion or simply deciding to start a new business, Alison will empower you to implement improvements in your personal and economic circumstances along with the community that you live in.
Undoubtedly, new knowledge and skills make a person more valuable in the job, whether working for a corporate firm or for own self. Alison believes that with the rapidly changing requirements of the workplaces around the world, it is very necessary to keep learning and updating the skills in order to remain in the competition. Alison is an individual like anybody else and is open for anyone looking for a better or new job.