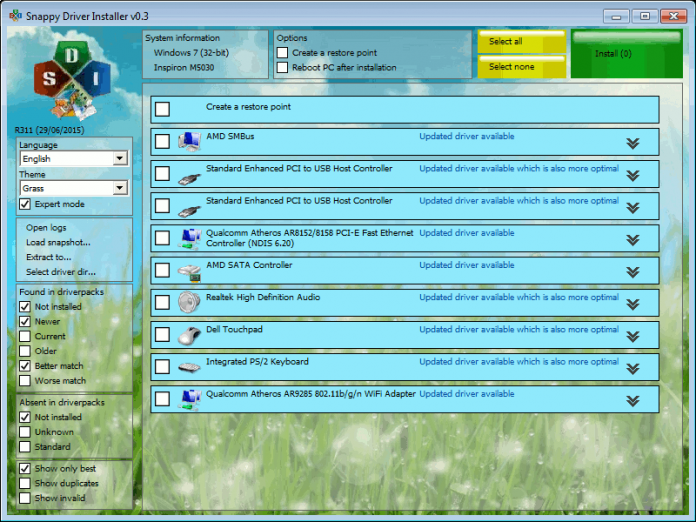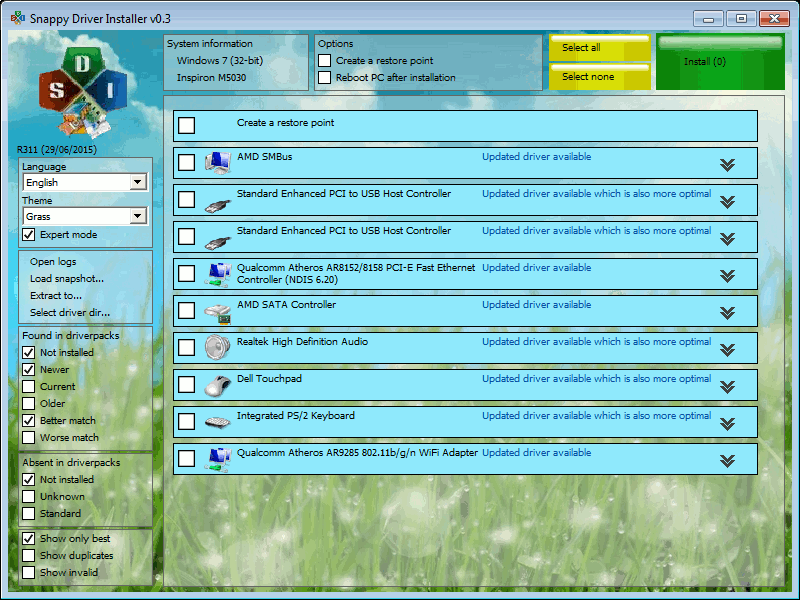 Snappy system driver installer is a freeware for Windows which is an All in One Driver Installer and can be used as a complete solution to install all types of drivers on your system. There are two main sources which are supported by the program namely driver packs and local folders. The program is capable enough to pick the drivers automatically from the folder where you kept them and bring it to use at any given time.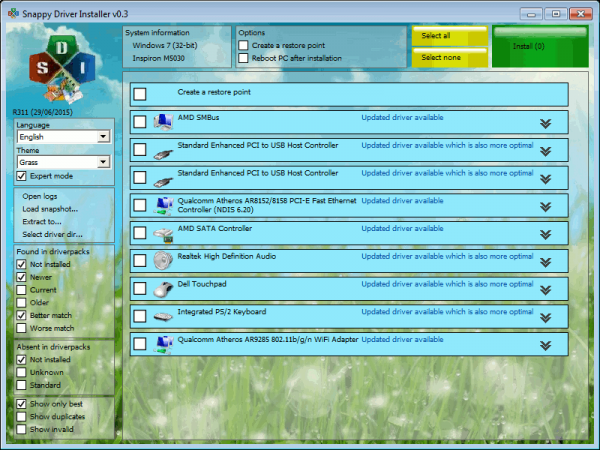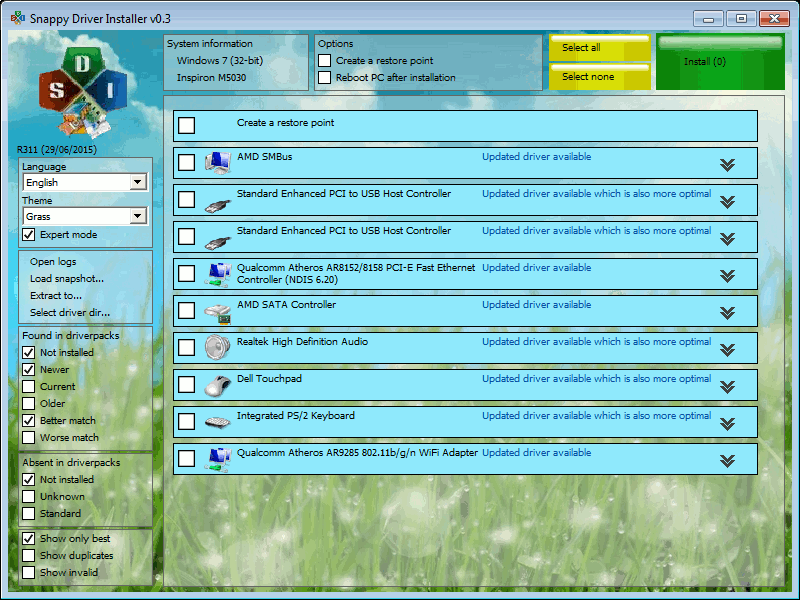 The computers who have a weak or unreliable internet connection can avail the services of this program as it can install all the drivers without it. To start installing drivers on your computer, go to the updates option which can be found on the top and download the index file by checking on the option 'Check only needed for this PC' and then click on accept. This index file will add all the relevant information to the software. The program then works by checking for all the missing drivers and updates for the already-installed programs on the system.
You are also free to download all the driver packs, however, which is not recommended by the experts. You only need to do this if you need to create a completely portable version of a particular program on the computer which, by default, includes all the drivers. There is one thing to note that you will have to download nearly 9 GB of data in that case.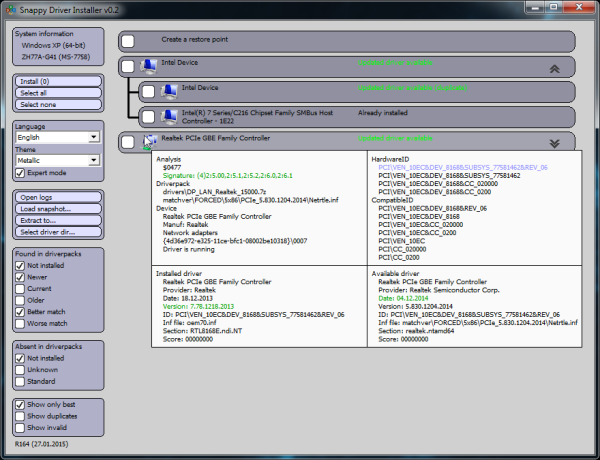 As soon as you are done downloading, the main interface of the program will show the updated driver information afterward. You can also enable the expert mode present on your left where you will be able to use filters to customize the selected option. You are also free to disable the updates which you think are, in no way, better than the ones already installed.
Before selecting the drivers which need to be updated, hover on each device to get information about each device's already installed driver and the update the program wants to install. The information may consist of the update's version, device's manufacturer's name, hardware IDs, etc. It is quite beneficial to give some time to these facts as there may be some updates which are not suitable for the device or are falsely identified. Once you are done with all these important steps, the Snappy Driver Installer will start downloading the selected driver updates for your system, installing afterward.