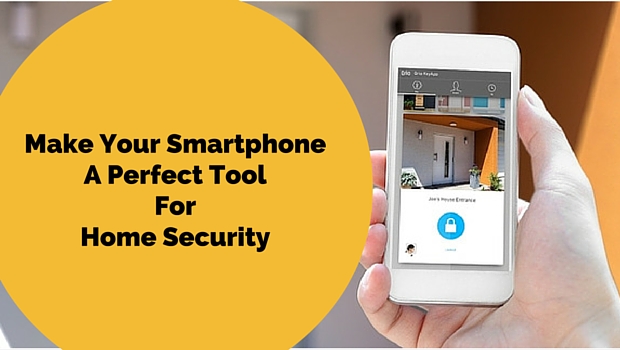 No matter how safe your house is, whenever you go out, don't you keep thinking about its safety? Sometimes you forget to lock the main door, sometimes you get worried what your kids would be doing without you. All these tensions and worries will no more be alive as technology has made it possible for you to be present in two places at the same time. Whether you are away from home for business matters or for shopping, take care of your house with live cameras through these best mobile apps for home security.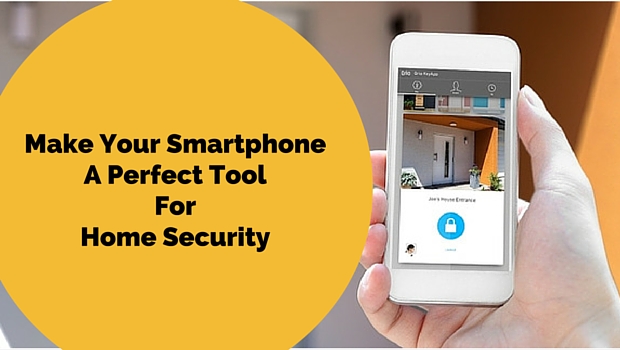 Have you ever wondered how many robbers are wandering in your area? You can know now with Yale Crime Watcher. You can simply type in a postcode to have information about the statistics of current burglaries. The app works for one mile from your current location. Yale is powered by Police system which makes it accurate and up to date. In addition, before buying a new house, know about that area's crime report.
Nest, undoubtedly has become on the most demanded security solutions these days. Nest cam works for your family and home even when you can't. It features advanced night vision, 1080p video streaming camera which alerts you about suspicious activities. It can be used as a baby monitor or you can look after a pet with it. Even it's not the case, you feel satisfied that everything's in its place. A 130 degrees wider view is available and you can further zoom in for a better look. When it comes to paid protections, this is one of the best mobile apps for home security, which provides security on the go. When you are not looking at it, Nest Cam send SMS alerts if something unwanted happens.
Bolt by Lockitron gives you a key feature of using Bluetooth's low energy, which depicts that no internet or power is necessarily required. The Lockitron tool is available at any Android and iOS phone which makes it easy to instantly share information with the friends and family. The best part of this app is that it keeps you notified where and what time does your child unlock a door. Additionally, with Lockitron Sense feature, you will be welcomed with an unlocked door as the app is loaded with sense notifications and sense proximity unlock.

AtHome Camera is another video surveillance app which can convert your useless smart TV, tablet, smartphone, or computer into a video monitoring device in minutes so you can take care of your home. The main features include:
Remote monitoring with 3G/4G or WiFi from anywhere, anytime
Recording can be scheduled to two times a day to automatically start or stop capturing video
When motion is triggered, push notifications and emails are sent
Use built-in speaker and mic to communicate with the people and pets at home
All the connections are completely encrypted for privacy
Control you IP camera remotely and tilt it left or right to record entire room
Enable to run the app in the background
Supports Mac, iPhone, iPad, PC, Android phone and tablet

Some of the most special features of Alfred are:
Extremely user friendly with no tutorials required
Supports multiple webcams and viewers
Substantially less response time; starts within 1 to 3 seconds of booting up
With the highest interactivity and shortest latency, the speed of the app is extremely fast
Highly efficient as it adjusts video quality according to the network speed
Offers motion detection features for free and photos are captured as soon as motion is detected
Two-way communication is allowed to keep the people back home in contact
You can sing to your baby or talk to your pet so they don't feel lonely and hopeless

This app allows you to monitor, arm and disarm the home security system powered by iSmart from anywhere, in real time according to your convenience. You will be able to see who is at home, who returned at what time and who left the house, along with the status of every device and sensor attached. The complete suite of iSmart including motion sensors, contact sensors, etc. can be managed with a single app. All the designated users are alerted with push notifications, SMS, phone calls and emails.