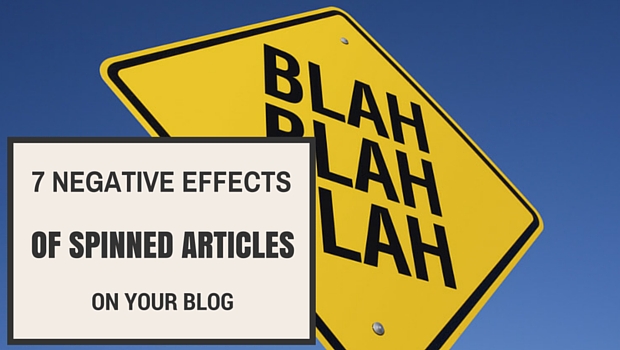 Content marketing is the latest form of displaying your talent as a writer and at the same time, earn valuable money through it. To take your blog to the heights of fame and place it among the top-read websites, the content that you produce must be of finest quality and totally original. If an article posted in your blog is generated by spinning methods, it will leave adverse effects on the blog and your following. Below are listed some spinned content effects that you might need to see before thinking about spinning words.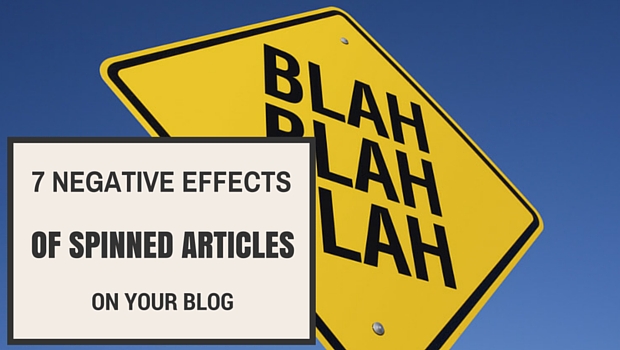 Search Engines Don't Accept It
The famous search engines like Google, Yahoo and Bing always keep a hawk eye on the content posted in any article. If you want your content to be indexed properly and get your blog better ranks, do not ever try a word spinner. Don't forget that the search engines always look for fresh and timely content, produced from your mind and not some software.
Spun Articles Are Totally Unreadable
If you have tried a spinning software, you may have an idea what I am going to say afterwards. If not, you should give attention to this. Spinning software which are free, usually work on the mechanism of altering each verb and noun with a synonym. Sometimes it makes sense, but most often it doesn't. This is where the search engines identify that the content is spun. There are numerous companies who claim that their spun content will never be near to original and earn a hefty amount of money through this. Let me tell you, a copy can never replace the original.
Spun Content Is Just A Newer Version
The most common agenda to write an article is to facilitate the reader with a message, if not this, then at least a good story. When you spin words, the content remains the same, just a newer version is created. It's like you say the same sentence in many different ways. Therefore, creating versions won't get the article fame, anywhere on the web.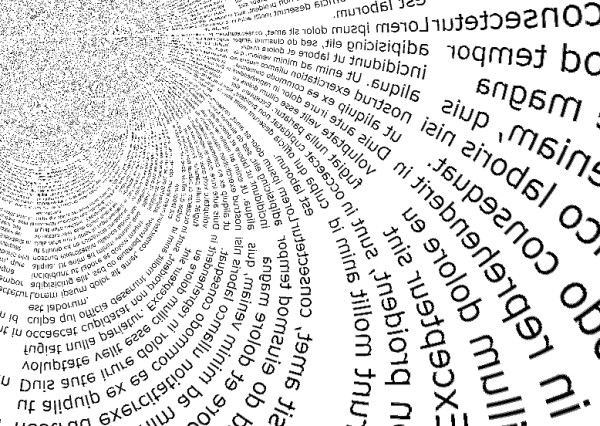 Content Spinning Is Unethical
In content writing industry, plagiarism cannot be accepted because it is like copying one's research or unique thoughts and publishing it, giving credits to someone else. Same way, spinning the content is also unethical as the only difference is you do not copy the exact words. If you are completely unaware of a topic and still want to make it a subject, do your research work, gather important points and if necessary, cite the work that you have acquired from someone else. This is the ethical way of doing it, by giving credits to original writer's hard work.
Spinning Does Not Showcase Your Creativity
Spinning an article will never let the actual writer in you come out. Actually, if you spin words, you are not a writer, just a cheater who doesn't get caught. It might save you time, can get you more backlinks, but once the search engine identifies your intentions, you will no longer be able to earn as Google Adsense takes strict notice of this kind of 'unethical' content, nor would your readers will turn to loyal fans.
Does Not Increase Fan Following
Once a search engine catches what you have been doing, it places you in the lowest ranking of keyword search. The readers of your blog may never know that you have been producing content through false methods, but the site ranking will ultimately grow distances between you and your fans. The ones who search you on engines may never find you again and thus, it will assure that every time you write something, no old follower or fan will be there to appreciate you. One of the worst spinned content effects of all.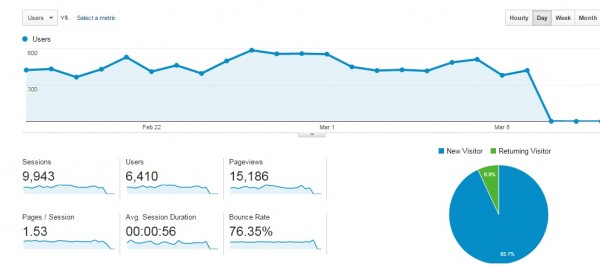 No New Message Is Delivered
As mentioned earlier, the main reason behind any writing should always be to deliver a message which brings out positivity among your readers. There are so many blogs that are working on the same idea, producing unique content with great messages. Side by side, there are bloggers who do nothing but spinning. Spinning actually splits the soul from a body and thus, no new message is delivered. What if all the good writers start spinning words? The world will never see any good, unique content again which is horrible even if you think about it.