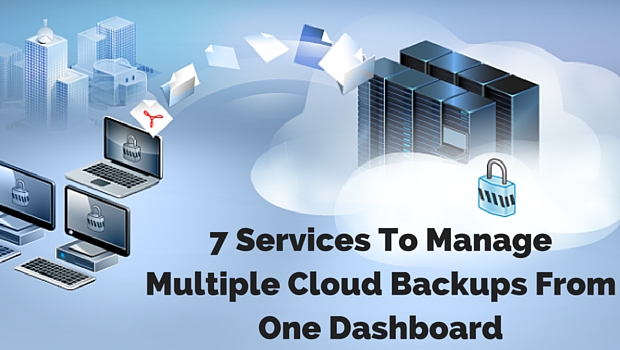 Whether you work from home or need multiple cloud backups for your office, there is always a mess when you have to configure and use many cloud storage services all at once. A lot of tabs, a lot of apps and a lot of difficulties just come along with it. To eradicate this issue, we reviewed at some of the top services which allow you to manage multiple cloud backups from one dashboard.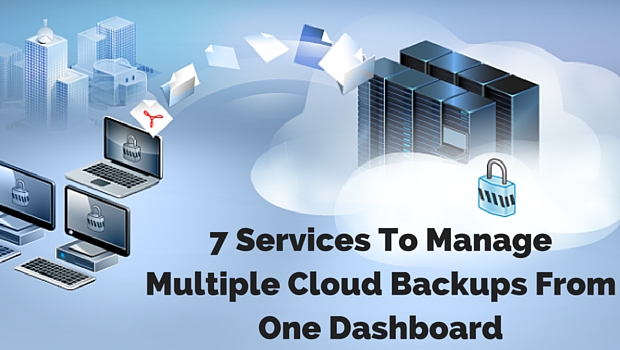 For various clouds, this service provides the best support. With this service, you can handle different accounts from one place if they are provided by the same vendor. For instance, if you own two Google Drive accounts, MultCloud can manage both the accounts at the same time. It also supports:
OneDrive
WebDAV
AmazonS3
Box
DropBox
Sugar Sync
This service costs you 4.99 dollars monthly and 42 dollars on yearly basis. Further detailed information can be seen down: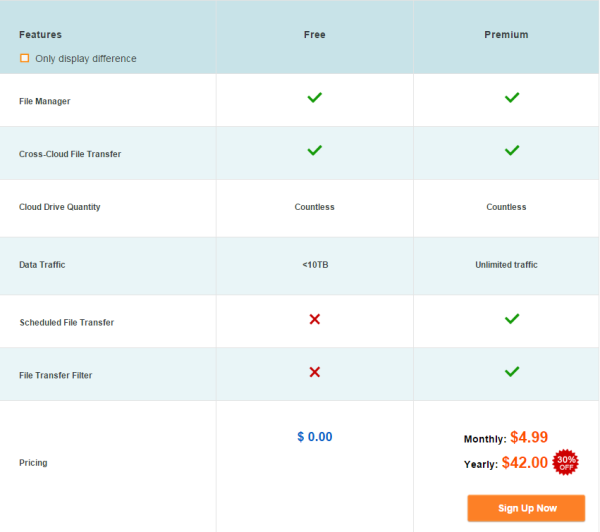 Storage Made Easy is capable of supporting more than 45 private, SaaS and public data clouds. It enables you search through all these cloud backups storages at the same time, in a seamless experience. It not only lets you search simultaneously but also shows how well all the cloud storages are integrated. This is a dream-come-true tool for easy management of all the clouds.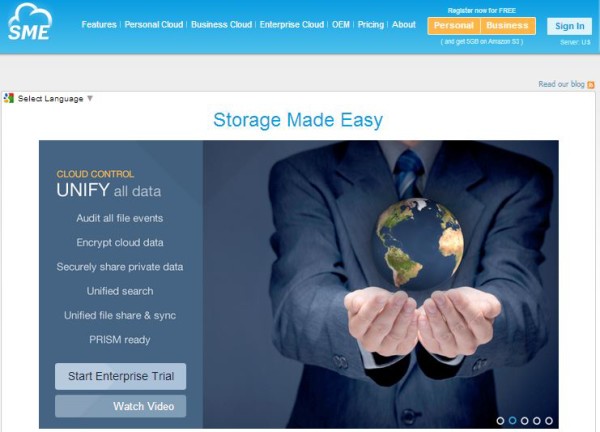 Some of the other features include:
File locking and versioning
Collaboration of workspaces and groups creation
Cloud to cloud transfers
Easy Web access
Linux, Mac and Windows enabled tools
Web File Explorer
Office software integration
Mobile apps for all possible platforms
Pricing
The personal plan costs almost $60 per license, about $5 per month. The plan includes over 5GB of storage for one user and managing of 30 clouds.
The business plan costs $5 per user per month. The plan basically surrounds collaboration and sharing. 10GB storage space and 40 clouds are a part of the plan.
Cloud HQ aggregates all your personal and organizational information which is stored in various cloud storage banks and also, automatically sync and integrate all the apps which are under use in the company. This remarkably improves the team productivity and collaboration in any organization. The administrator of Cloud HQ is enabled to setup a mutual location that can be shared later with other users of the same service. As an instance, the admin can create a Gmail label which will be sharable with a team to collaborate on important issues then.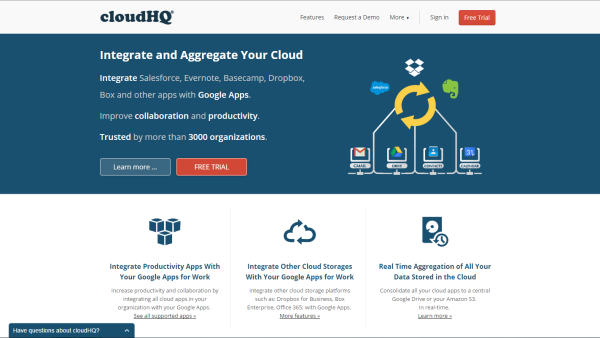 You are also free to pick an account or service to create a shared folder, notebook or project. The service also offers you to invite other friends in a single step. The invited ones are then got to choose the service which will be used to sync the data.
Their pricing and plans are showcased in the picture below: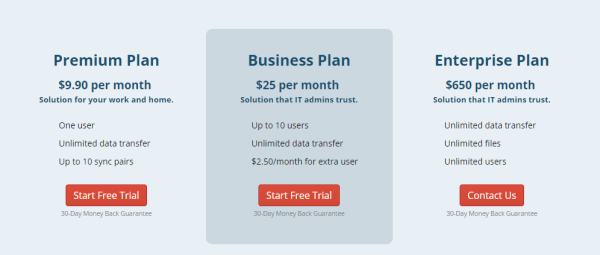 With Cloud Fuze, you can add and manage as many clouds as you need from a single management dashboard. You can share a workspace with the employees, invite friends into that workplace and drag files in the workplace for a collaborative approach. Cloud Fuze makes it extremely easy to move one or all portions of files from one cloud to another in no time. Their pricing plans are affordable and you can see them here: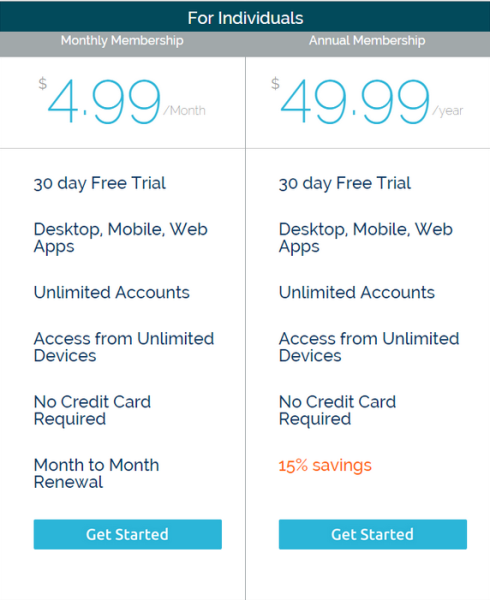 Otixo comes with the following features:
Easy access to all the online files with single login
Encryption of files
Sharing of encrypted files from one place to other
No worries of exchanging protecting keys
Encryption of entire clouds with AES256
Direct launch of favorite services
Integration of WebDAv for local access of clouds
Searching made easy from one dashboard
Drag and drop functionality for transferring files
Just have a look at their costs: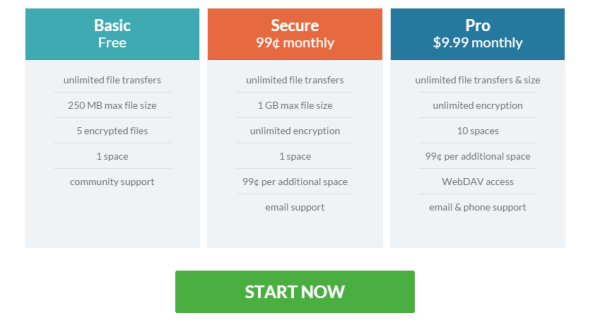 It is a highly secured and user friendly desktop application which helps you in managing all the cloud backups storage accounts from a single console. In addition, it can also manage WebDAV FTP connections. The transferring of files across multiple cloud services has made easy with its extraordinary features. The files and clouds are encrypted to connect with teams, projects, friends and colleagues without any worries and share the important files in a secure way. The service asks for $3.79 per month, $19.99 per year and $67.89 once. For details: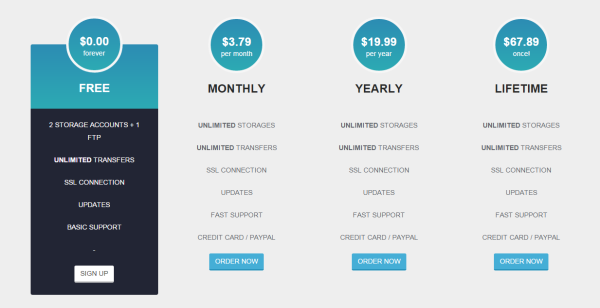 Mover offers cloud to cloud throughput which makes the access of data lightning fast, whenever you need it. With their feature of migration system, all your cloud data is presented before you in one piece and a single click. The data is also made safe and sound with the end-to-end encryption techniques. Their plans include free personal use and for organizations and businesses, please have a look here: