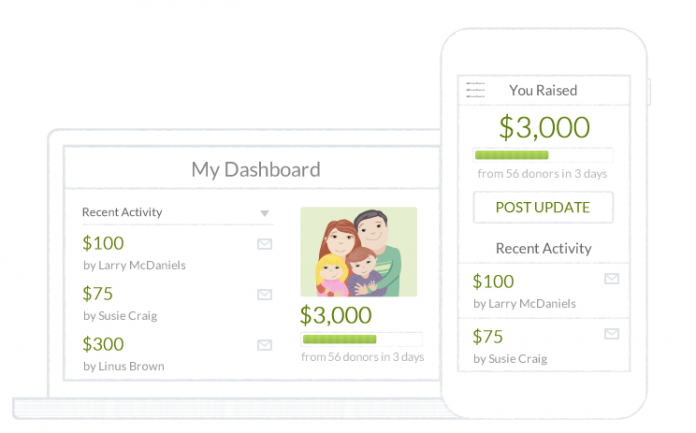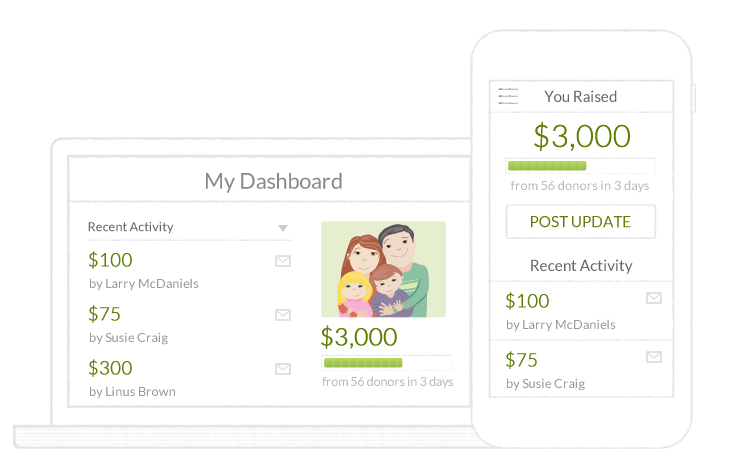 You might have been living on a deserted island if you have no idea what crowd-funding websites are for or what they do. For your information, a crowd-funding website lets a user raise money for a cause, a business or a project and till date, there have been so many websites launched to accomplish this task. If you are supposed to collect money online for a cause too, you need to give a look to these websites.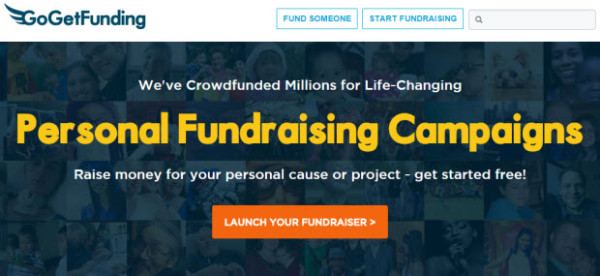 With this website, the users can easily post about something which they need to acquire funds for and the people who might be interested in helping someone in a cause can visit the website to financially assist the project or cause. The website is open for people all around the world as they offer various different currencies for the convenience of people, belonging to any part of the world. All you have to do is create a project in an attempt to raise funds through GoGetFunding, which is quite an easy job to do due to their user friendly navigation layout. However, the users must have a PayPal account to receive money as the website only allows PayPal for all the money transfers.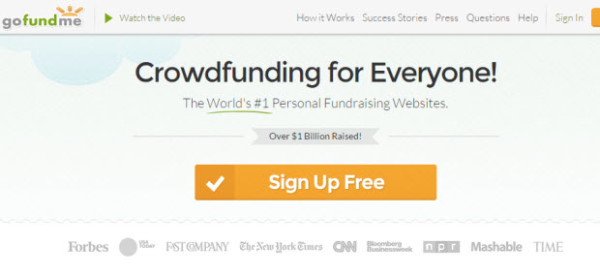 Go Fund Me is another crowd funding platform which allows its users to raise money for a wide array of personal and business causes including special events, medical bills, for animals or pets, projects, etc. As per the company's website, they have helped numerous people to raise more than 160 million dollars in the past few years.
The company also guarantees that all the personal crowd-funding campaign takes less than a minute to bring into being a project and there are no time limits or required deadlines as well. As a matter of fact, you are even free to keep all your donations, depending on the type of cause that you choose, even if you could not reach the ultimate goal.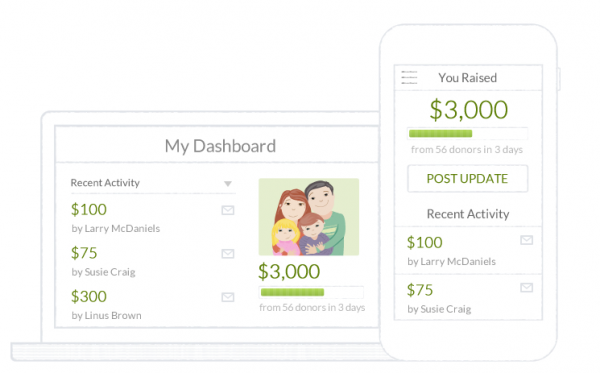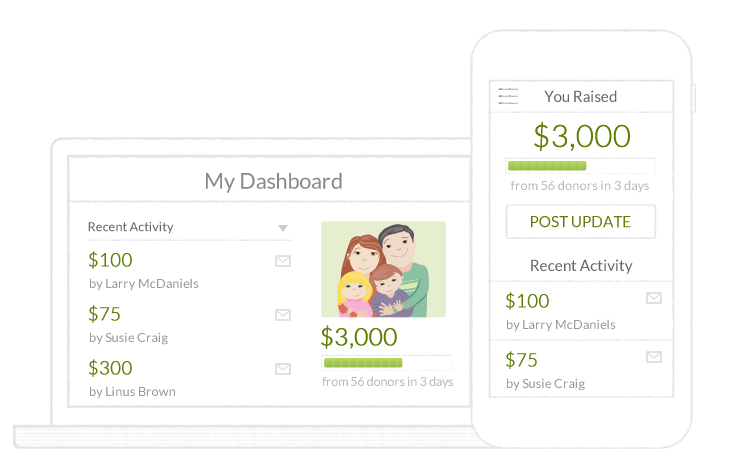 From your first step into the website till the last one, the website's process entails the following four actions:
Create a Go Fund Me project
Share your cause with the family and friends, post to social media and invite your contacts
Collect as many online donations as you need
Track results
These were the two primary and best websites that you can visit to start raising funds for an online cause; be it a project, a humanitarian event or something related to your business.