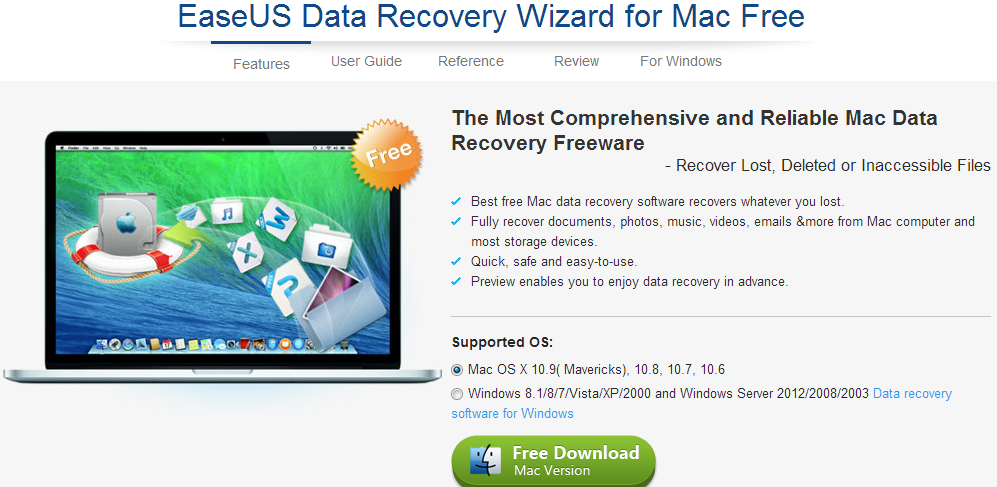 The worst case scenario in this digital age is when you lose all your data stored on your computer and there is no way to restore that data. It doesn't matter if your data is important or not but you are not Happy to lose your data. But to solve this problem for MAC users I am sharing an awesome Free Data Recovery Tool.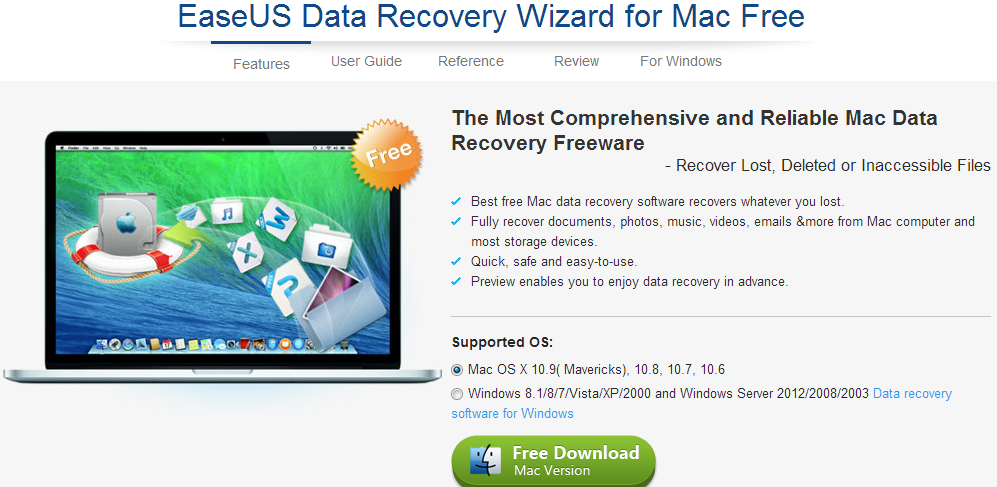 This tool can recover any type of data from your MAC no matter how old it is or how new it is. With this tool you can recover your Documents, your photos, or any other type of file you want to recover. All you need to do is install this tool on your MAC and use it without any charges. Yes most of the Data Recovery tools for MAC are paid and if there is any free then it doesn't give this much features like this tool is supporting.
This is Easeus Data Recovery Wizard which supports Mac OS X 10.9 and up to 10.6. Below i have mentioned some of the features of this tool which will be helpful for you.
Features Of Easeus Data Recovery Wizard
As you know the best and main feature of this tool is to recover lost and deleted data but some of the most useful and important features are listed below.
Recover 2Gb Of Data For Free
With the free version of this software you can recover 2GB of Data with all other supported features and I know 2GB is more than enough if you want to recover only most important and useful data. With this you can recover Photos, Documents, Music Files, Video Files or anything else.
Two Recovery Modes
Easeus Data Recovery Wizard has two main recovery modes which can help you to recover almost everything from your MAC without any problem and worry. With simple Scan you can recover deleted files and with Deep Scan mode you can recover formatted, inaccessible and lost data. It also supports raw recovery to recover data from lost, deleted or damaged volumes.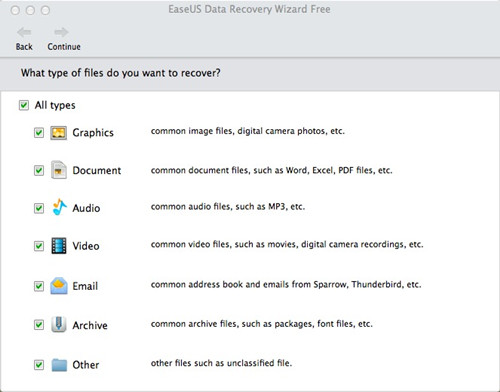 Powerful Data Recovery Ability
With tool you can recover files deleted, formatted, cleaned with virus attack or anything else. This tool can also recover data from other storage device like USB Storage, Memory Cards and other storage devices. You can just need to specify the device and scan it according to your needs.
Preview Mode
Before recovery files and other useful data you can also preview data after scanning so that you can recover only your choice of data. This is very useful if you are using the free version and want to save your time too.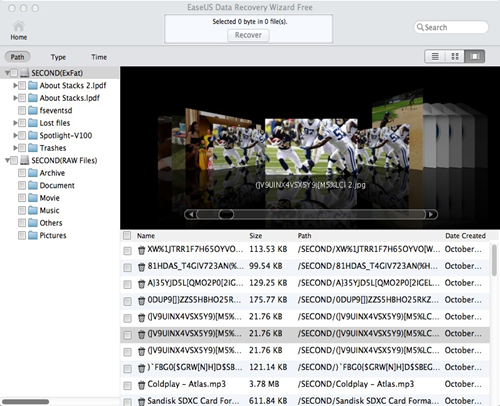 These are the features of this powerful data recovery tool as you have read about the most useful features so I think there is no other choice left to use any other paid Data Recovery Tool.