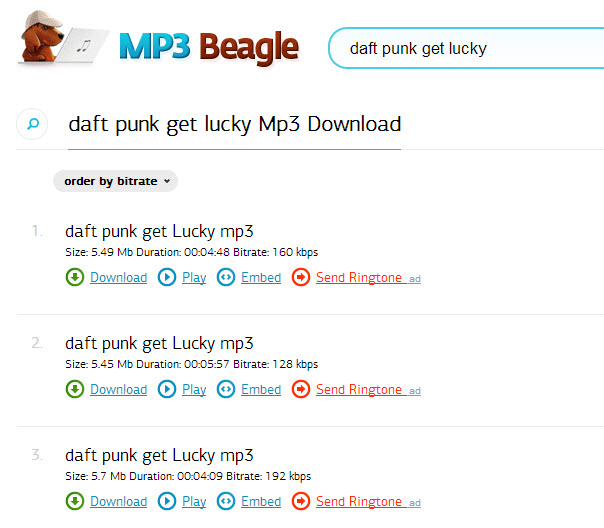 Tired of searching your favorite songs on the web with ease? Well, forget those days of tiring searches because Mp3Beagle.com is here to save your precious time. At Mp3Beagle.com you will find all your favorite songs. Starting from the old classics to the new generation rock, you name it and Mp3Beagle.com has got it.

It presents a wide variety of tracks which not only allows you to listen to them online but also to download those awesome tracks absolutely free of cost. All you have to do is to type in the name of the song or the artist and you'll get a long list of results from which you can choose either to play the song online or download it your compute in just one click!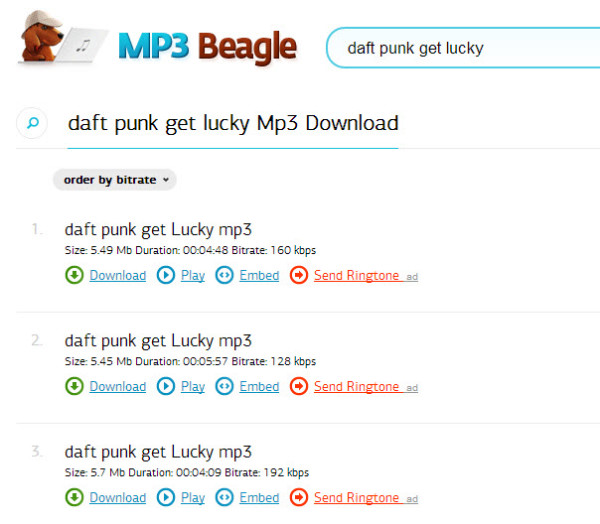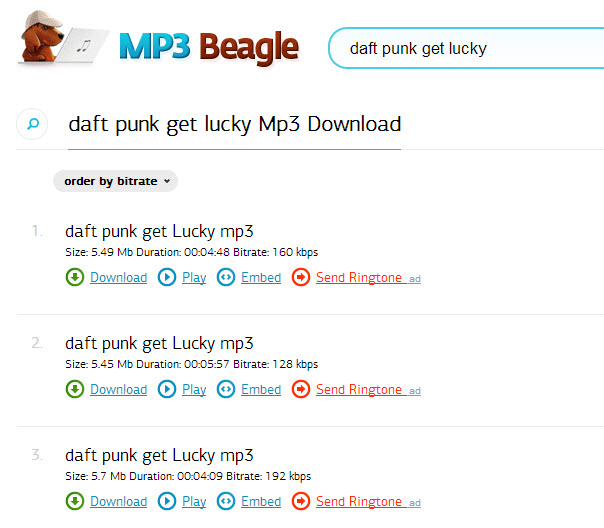 By default the list of results is sorted by the popularity or number of clicks of the song. You can also sort the search results by bitrate, selecting between 128 Kbps and 256Kbps — and that's something very unique to see on a music downloading site!
On the home page of site you can see all the top and trending tracks which music lovers are downloading. If you scroll down a little to the bottom of the home page you'll see a list of songs which people are listening to at the moment.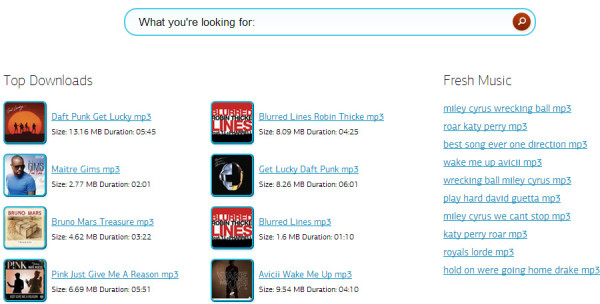 On the results page, right beneath every search result you can notice few options from which you can choose to download the song in single click or play the song without leaving the page or seeing those annoying popups all over like other online music sites full of ads and popups. To download the song you don't need any software or spammy browser toolbar. You just have to click the download link and it starts almost instantly.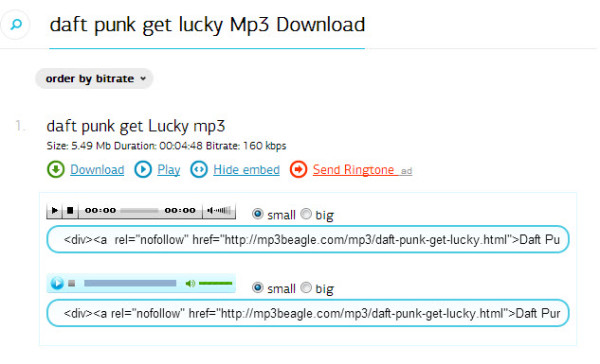 If you want to share a particular song on a forum you visit too often or if you have a blog or a website on which you want your visitors to listen to a song without leaving your site you can pick the embedding HTML code of a widget that works on almost all types of websites. The code once placed, creates a tiny music player widget with that particular song to play, through which anyone can play without leaving the site — you don't have to download the song and upload that on your blog manually.
In a simple conclusion, Mp3beagle is one of the simplest mp3 songs websites which has a super clean interface with zero ads and popups which lets you search, listen and download high quality mp3 songs in very few clicks.