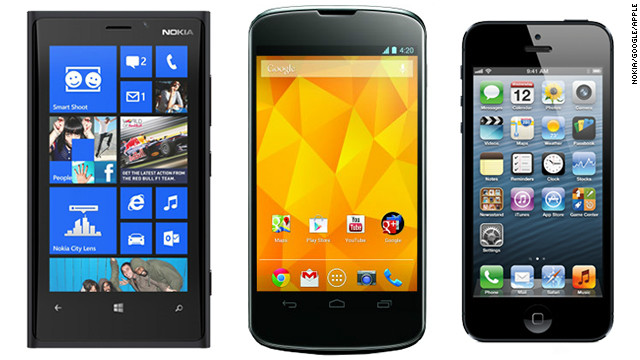 iOS and Android have already developed a huge base in smartphone scenario, Windows Phones are gaining pace, but if today, You want to re-evaluate which Operating System you need in your smartphone. We have this useful post for you. Here we would be informing you the features which can act as the discriminator between these Mobile OS for you. So, taking one of the most popular debates online: iOS vs Android vs Windows Phone, we are going to consider all logical parameters to filter best comparisons to help you decide.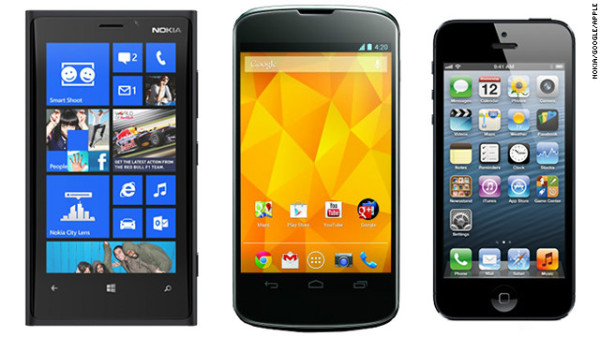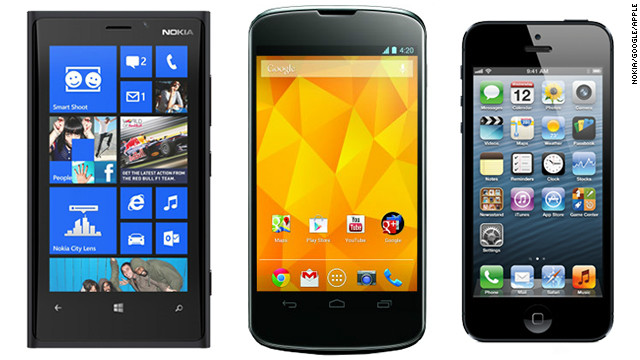 iOS vs Android vs Windows Phone – How to Decide?
Windows Phone 8
a. The User Interface
Windows Phone 8 UI has many features, some of which  are:
The Tile Start Screen-  These tiles are completely variable, you can customize it the way you want.
Larger keyboard
Screen-magnifier
Recieve selected Updates on lock Screen
b. Faster Browser IE10
Microsoft claims that the Browser in Windows Phone 8 , IE10, is ten times faster and can compete with any browser available in other Mobile OS.New Tab options and Desktop version can also be opened.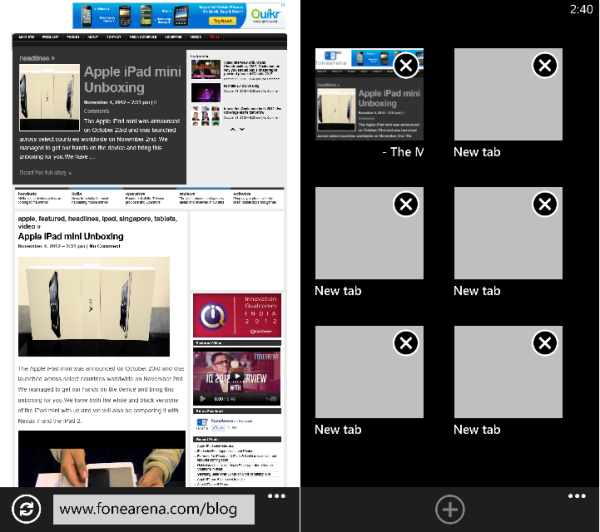 c. Skype App
Skype is rooted completely into Windows Phone 8, you can even make calls, receive them and do all of this even while your phone is on the standby mode.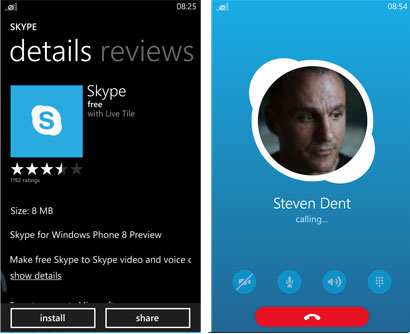 This means that skype is there for your VoIP communication.
d. Some more features
1. Extended Camera Options – such as After you snap a photo, you can navigate to crop, rotate and auto-fix, or the Creative Studio.
Auto-fix improves the color, quality and sharpness of the image automatically.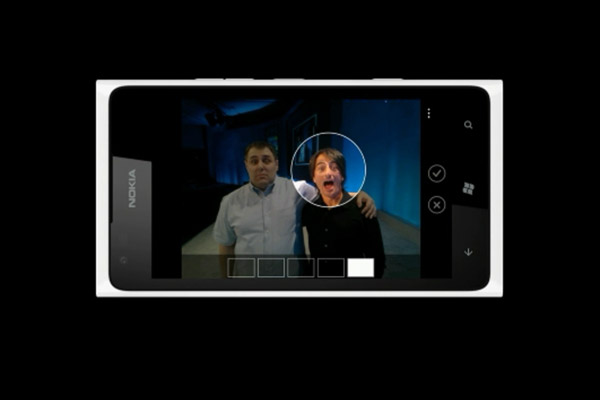 2. Translate Text this feature enables you to translate text or road-sign over the data-connection from Microsoft Server, this is a very handy feature
3. It has NFC (near field communications) , now you can share anything you want, by putting two Windows Phone 8 phones together, with the help of this technology, off course your hardware should support this feature.
4. Email more : Now you can email with whole lots of features like location-based intimations to people via email.
5. Use Windows Phone 8 as an Xbox 360 remote control
If your Xbox is online and your Windows Phone is on the same network Xbox SmartGlass App here (free) , this when installed will give you control of your Xbox remotely.
6.  Find Out the Singer of the song You can play a song on Windows Phone 8 and search for artist and album to which it belongs.
7. Link inbox of your different mailbox you can avail this feature to bring all mails in one single inbox.
 Android 4.0 IceCream Sandwich
a. Multi-tasking
Android 4.0 has a all new multi-tasking improvements, a vertical stand-by Apps which not only tells you the open App but also gives you a snapshot of what was opened last.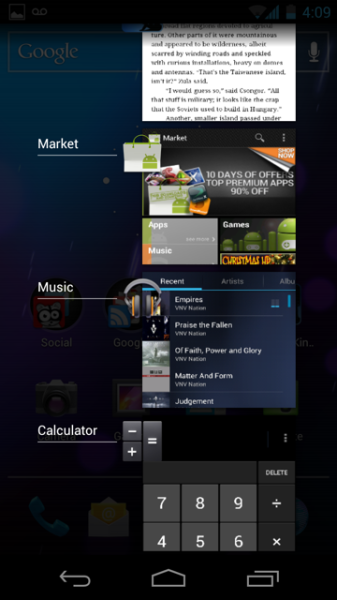 b. Extended Camera options
Android 4.0 also gets along, some power-packed camera options like Edit the color/contrast and shoot-mode, red-eye reduction, Face Glow- to lighten the face,  Skew and some standard digital camera options like rotate, flip, crop other than this it has standardized Panorama mode.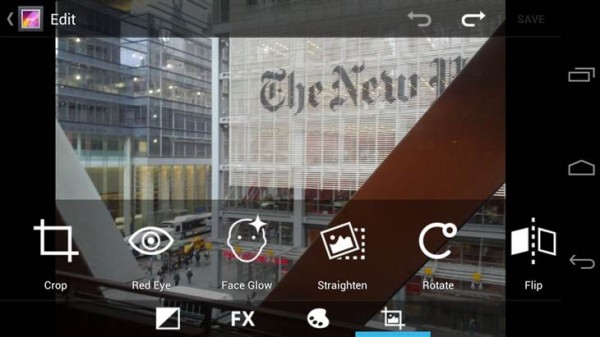 c. Bring Close and Transfer it – Android BEAM
We had infrared in phones before, which were not the very better options to transfer stuff, today its the era of Share more than transfers , the Android BEAM , if your Phone supports NFC (near field communications) Chip inside (which most of the phones are going to have), you can share anything from one phone to other , so if you have a favorite website open on your phone, you don't need to copy, paste send the URL address , just BEAM it !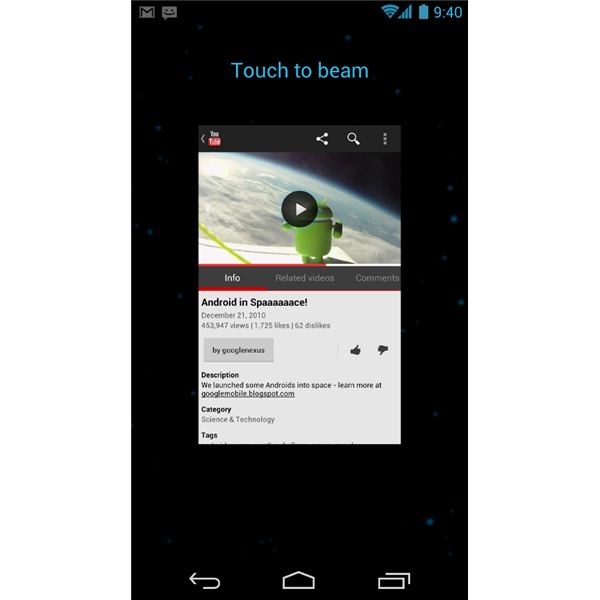 d. The User Interface
If iOS, when came first, re-defined mobile OS interface, Android 4.0 has brought some very important improvement, the User Interface sees improvements in the  following ways :
Live 2D wallpapers
New lock screen with prompt call/message/unlock
Homescreen command buttons now disappear
Improved notification bar, customizable notifications with Music Player Controls integration
Improved keyboard typing, spell-correction and spell-suggestion
Cut/Copy/Paste animated dragging and dropping trails
Speech to text entry (much improved)
"Face Unlock" facial recognition for unlock security
Gmail improvement (compose, search, offline mail search)
Calendar can now zoom with a pinch
Improved YouTube, Maps, Google+, Google Music Apps
iOS 6
a. Siri
Siri was exciting when it came, few short-falls made people anxious for more, well, Siri is now a lot improved with:
Enhanced voice engine
Launch Apps with Siri
Siri is more intelligent, it now enables you to see scores, navigate, make reservations.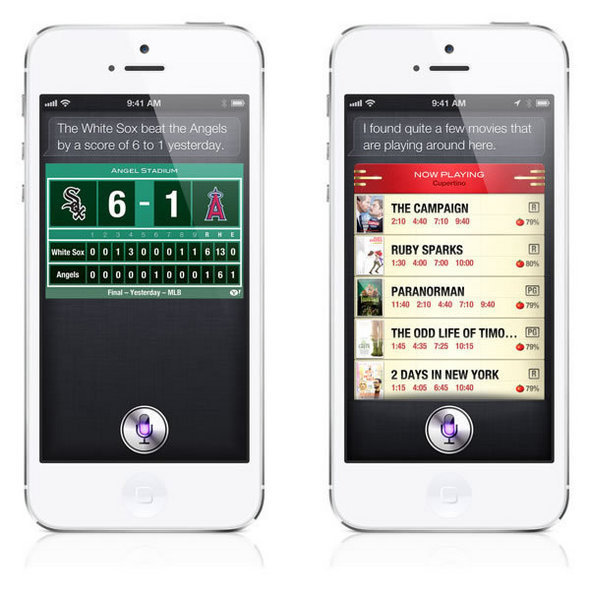 b. Apple maps
Apple Inc. has always believed in self-actualization, it believes in giving exclusive stuff, for the same purpose, Apple has abolished Google Maps from its devices with Apple Maps, this is distinct because :
Route divided into elements to make it easier.
Crowd-sourced traffic reports
3D flyovers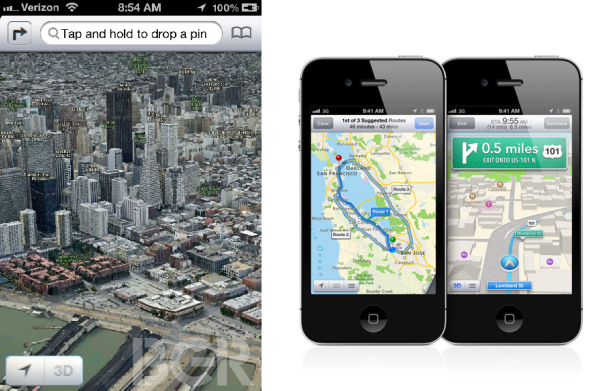 c. Facetime via 3G
This was utterly needed and consumer choice wins, Facetime can now be used anywhere you have Cellular signals and data-plan. This will definitely take-on Skype, with Apple's own solution.
d. Do not Disturb
This is a direly needed feature, Some mobile users have the myopia of keeping their phone on 24 x7, this leads to superstitions etc, the Do not Disturb feature enables you to receive calls from only those to whom you want to available to 24×7 , so now no complains no sorrows.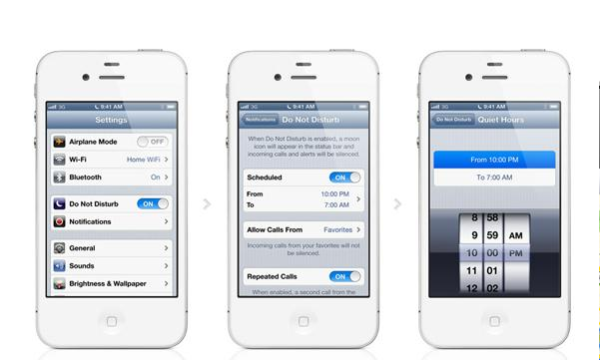 e. Facebook Integration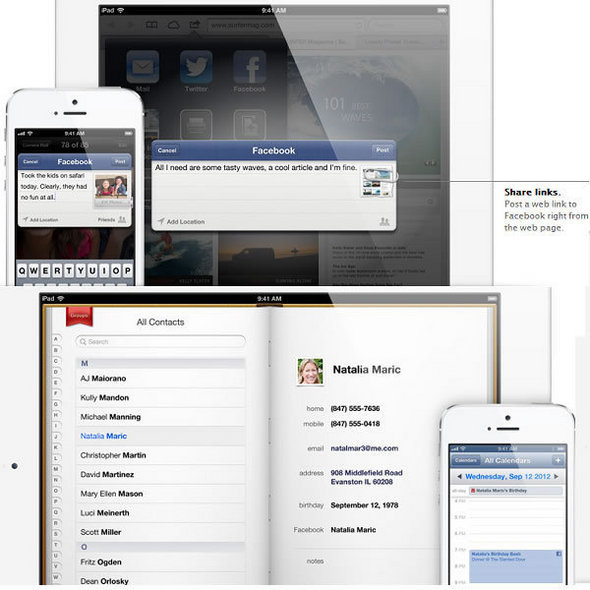 Facebook is not only integrated throughout iOS 6, Now Facebook will notify, connect with iTunes and Apple App Store, efficient sharing of photos, with comments, the Facebook integration will satisfy the hunger of Facebook users to wide-extent because now you can share links, photos, comment on them, declare your location, like/unlike, see updated feed and lots more.
Conclusion
iOS and Android have an edge over Windows Phone 8, as well as Stats depict that Android is fastest growing platform, and iOS follows it.
iOS, Android and Windows Phone are 3 platforms which lead to the bullet-train of 21st century Smartphone, you have to decide now, which one is economical, friendly, fast, tech-savvy, more-featured and then let your mind decide the Discriminator .
The Outcome
Well, I believe after having a look at the top-three Mobile OS in the world, I feel Windows Phone 8 is unfortunately notched out because of lack of discriminator feature.
The Tug-of-war is between iOS 6 and Android 4.0 now, as Jelly Bean, new features fall-in and add-up.
If these were the factors under consideration, I would go for Android 4.0, because:
The Money limitation on Phone
If I can Compromise on Siri -assistant.
If I can compromise on faceTime
If these factors are not a issue then, iOS 6 is the winner, because:
I'm not a fan of the phone company, I just need a good OS
I can compromise on my location, privacy, in a nutshell, my security.
For me, iOS 6 and Android 4.0 have a tie!
What do you think, which one is the best of all platforms? We would love to see your feedback and comments. 🙂