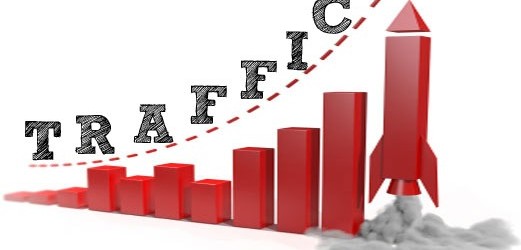 There may be a lot of posts claiming you to earn more traffic but then those posts mostly have alien ideas and solutions, simple ways, wanted results is what this post is all about. You can't find refuge from this word, Marketing, in all conventional and non-conventional businesses today. Here are some simple ways after reading which you'll get to know how easy it is to get more traffic on a Single post without investing more money/time into writing further stuff.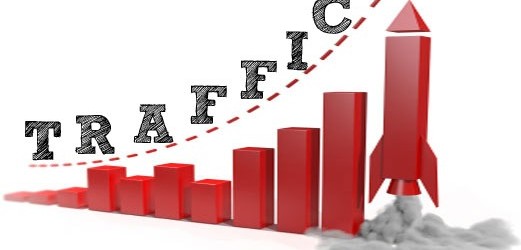 How To Get More Traffic On a Single Post
1. Social Bookmark It
Today Top Social Bookmarking sites gain millions of traffic each day, you might not be so optimistic but some drops in the rain even can get you dozens of visitors. Top Social Bookmarking sites :Twitter, StumbleUpon, Digg, SlashDot, Reddit are few of top such sites.
2. Post Comments Intelligently
You might have learned from the internet to post comments randomly at all sites belonging to your niche and earn more traffic, this idea is wrong, we are going to explain you how to comment intelligently ?
Step 1 : Open Your Favorite Search Engine (In my case Google.com)
Step 2 : Use your Article's Title as Problem/troubleshooting Statement
Example : if title is : Learn to JailBreak iPhone 5
Search : How to jailbreak iPhone 5 easily/simply
Step 3 : Open all those sites, where this title is posted as a question
Step 4 : Scroll down and post your comment giving your site link, always remember to write
description of your link, also always remember to sign-in and post so users to that site believe its a
trust-worthy link.
Step 5 : See individual comments of your other people asking for support, assist them and give
them a link to your site, this will give you 100% Loyal Visitors for next time
3. Multiply your Page-views
If you have, lets suppose, 5 posts on iPhone 5, we would advise you to create such a situation that you have a link (at least one) in all of the posts, this will create a link-cycle and will indeed, move traffic from one of your post to another, This would help you in following ways :
Create a strong keyword for your site :

  As Much keyword you link around posts, as much it will give weight-age is top Keyword for your site.

Revolve Traffic: 

I've already informed above that how this will happen.

Visitors realization

 : Visitors will realize that this website has Great posts on an XYZ Topic
4. Answers Questions Online
Visit Global Answer Websites, where people from around the globe put their questions, go there, search the questions for which you have the answer, sign-in (this is a must to prove credibility) and post your answer and link. Some of top Answer Sites are , Yahoo Answers, Wiki Answers, Answers.com, Answerbag.com

Result : A few hundreds of visitors will visit the page in days/weeks/months/ to come giving you 100% purpose based traffic.If the website doesn't allow links posting, do the following :
URL : www.tipsotricks.com/iphone
Post is as :  tipsotricks(dot)com(Hash)iphone
5. Encourage Visitors to like your Post
If a visitor likes your post, your visitor-ship can be multiplied very easily, ask how, If a visitor has 200 facebook friends, he visits your site, likes you, the like comes in his News Feed, even if a few friends manage to visit the site from the feed and further liking it, it can do wonders for you and earn you more traffic
So, hoping these tips get you to earn more traffic on your site and if you know few more trick to increase traffic do share with us in comments.