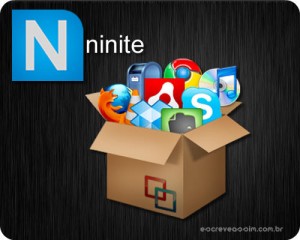 Entering into the world of Windows 8 on your system? Well, let's assume that you've successfully installed Windows 8 and even got all your settings back. But what about the applications you installed?
Conventionally, you would download the installer for the particular app or software you require, run it, and only then finally the app is installed.
But Ninite for Windows 8 is here to help you make this process of setting up your favorite applications on your new Windows 8 system a tad simpler and faster. It's an All in One Installer for popular software with which you can download and install the best legacy software and apps category-wise, super quick.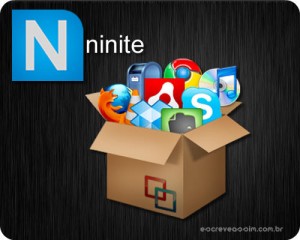 How to Setup Ninite for Your Windows 8 System
Step 1: Head over to the official Ninite website Just choose 'Windows' from the top left edge of the page.
The website lists over hundred of the most popular downloadable freewares and open source apps across a number of categories like Web Browsers, Media Players,
Step 2: After specifying the OS, you can begin selecting the applications which you want to directly download and install through the Ninite website.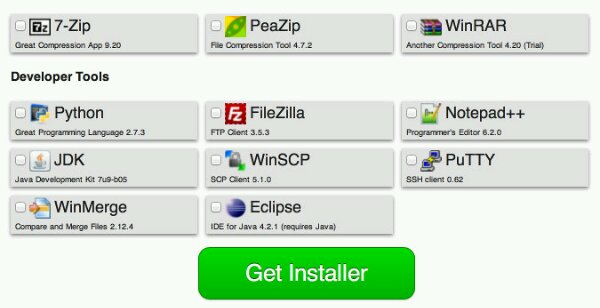 Step 3: After specifying the applications, just click on 'Get Installer.'
A customized installer will now run which will download install files of all the selected apps.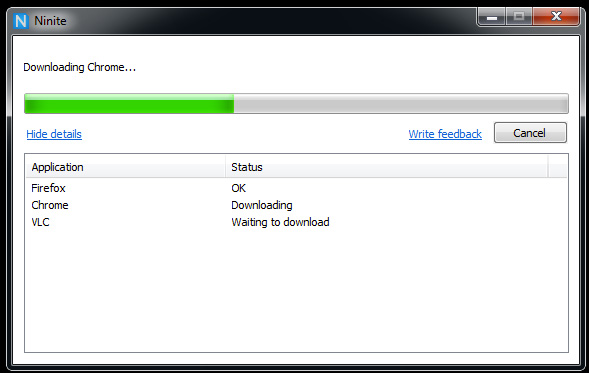 Step 4: All your programs and apps will soon be downloaded and installed automatically on Windows 8 and there will be no need to go to each program's website, then download and run the installer.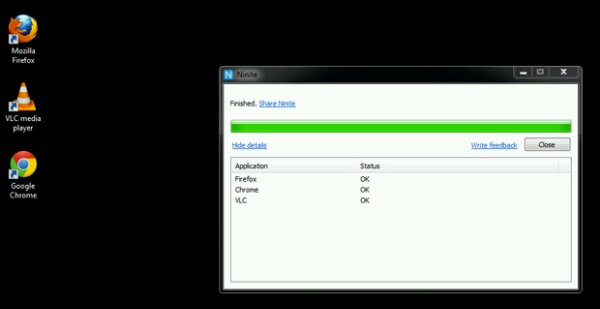 All the selected apps will be successfully installed on your Windows 8 system and icons will be created on the Start Screen.
That's it!
UPDATING THE APPS LATER ON
Ninite also lets you update the apps you've installed. Since Ninite downloads the latest versions each time, you can just select the apps you want to update and click on 'Get Installer.'
This process will automatically updates the app.
IS NINITE WORTH IT?
Ninite saves you hours of time by letting you download and install multiple apps and programs at once. As far as freewares are concerned, I think the available apps are also good enough. Ninite makes setting up a new Windows 8 system a tad simple. Very minimal user intervention is required in the entire procedure.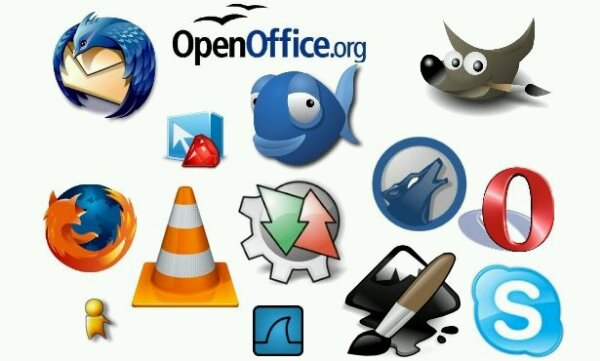 The ability to update the apps by just running the installer again is a very useful function too, since many programs don't notify you about updates.
So I would say Ninite is a must for new Windows 8 users as well as for people who want to install popular free apps with just, literally, a click!