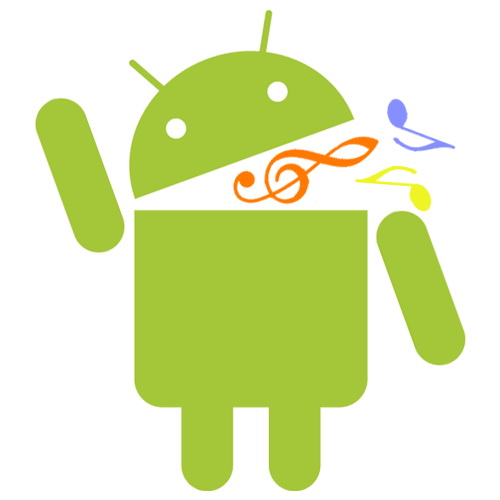 The system sounds on your Android devices are born to be unalterable. One of the most frequent situations is that though you disabled all the ringtones, the sound of pressing shutter in camera will still make noise. It seems such kind of sounds are excluded from the silent mode.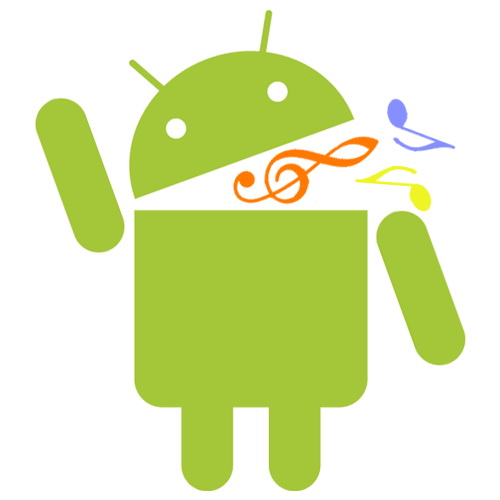 On the other hand, you may want to extract a ringtone to put it on another device, or change Android default system sounds of locking, unlocking, video recording, etc. into new songs or tunes. There is no related options in the phone settings but this does not mean you cannot do it. Read the following ways to personalize your device easily!
How To Personalize or Change Android Default System Sounds
Before doing anything, you should have:
A ROOTED device.
A multifunctional filer that lets you access the system paths, e.g., Root Explorer.
Disable Default Sound Schemes in Android
Step 1
Enter this path in your device: /system/media/audio/ui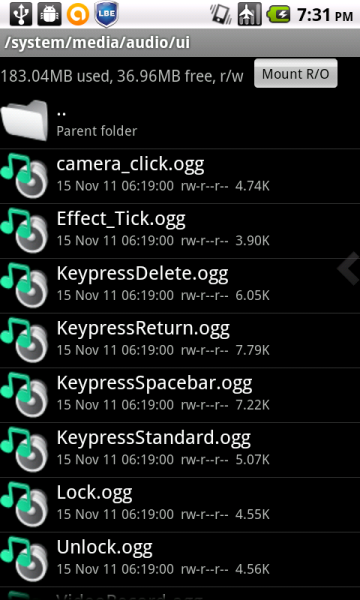 In other words, launch your filer and press the following file names in proper order: system → media → audio → ui.
* To get a good experience, the home folder value of your filer should be '/', not '/sdcard' or anywhere else.
Step 2
Several OGG files are displayed in this folder. The first one should appear as 'camera_click.ogg'. It is exactly the sound of pressing shutter in the camera app.
You are free to delete it but that's not recommended, unless you do not want to see it since. A wiser way is to rename this file and to add a space character in its name.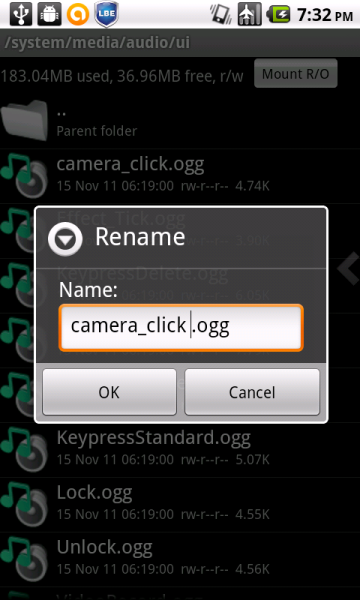 Now it should be like this: camera_click .ogg. Notice the blank space between [k] and [.].
This little trick will make the Android OS fail to look up and load the file so it will not be played anymore. When you want to get the sound back, just remove the space character.
Step 3
Modify other files you want to disable in this folder using the same method.
Extracting
Go back to /system/media/audio and you will see three other files, they are /alarms, /notifications and /ringtones. Each of them contains some audio files. You can copy (not rename or move) any of them to a new folder on SD card.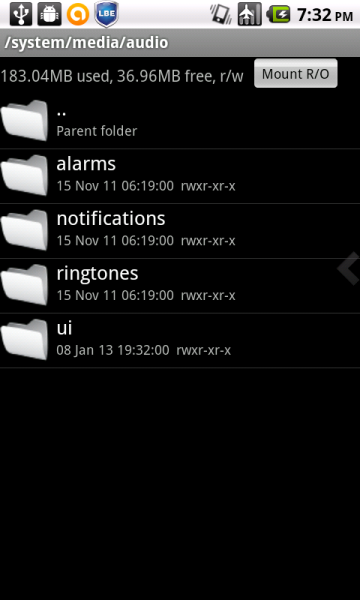 As we do not know whether they are being protected by copyright, it is better to use them only for personal purpose.
Change Default Sound Schemes in Android
Step 1
First, you should have a new audio file which you want to use. The common audio formats are *.mp3, *.aac, *.wav or *.wma, but these cannot be recognized directly by Android OS so you will have to convert your audio into OGG format (*.ogg) using media converters. Simply changing the file extension will not work.
Step 2
When the new OGG file is prepared, put it in SD card.
Step 3
If one of the system sounds you want to change is 'Lock.ogg', then rename your new audio as Lock.ogg and paste it in /ui folder. You will be asked 'xxx.ogg already exists. Do you want to overwrite it?', press 'Yes' (please make sure you have a backup of the original file).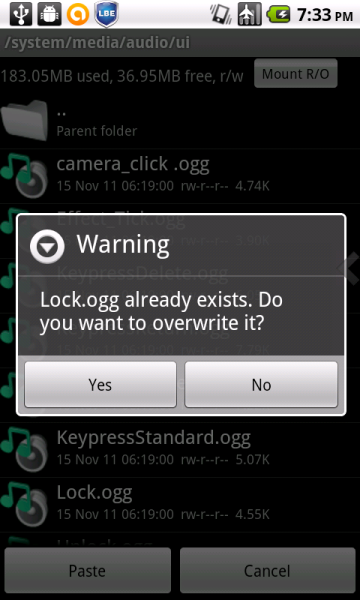 OK, the system sound of locking your phone has been changed successfully. If it does not work, reboot your device to check again. This method can be used to replace all the audio files in /media folder.
Important Notices
The above experiments are carried out on Android V2.2 (Froyo). The actual locations and names of system sounds files on different versions of Android may vary. But they are easy to be recognized.
Follow the steps carefully and NEVER delete anything by accident.
Backup is always essential and cannot be ignored. You should have a backup of any system sounds you are going to replace.
If anything goes wrong, remember to put the original files back promptly.
Again, all these tricks are for rooted device only.
Please feel free to leave a comment informing us whether the system sounds on your device are fixed or not. 😀