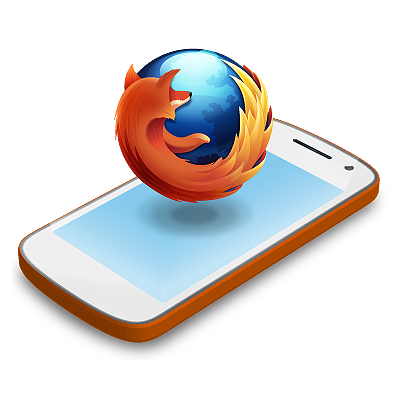 Firefox OS is an open source operating system for mobile phones and tablet PCs developed by Mozilla Foundation. You may have already read some news about this brand-new product: free, HTML5-based and fully customization. It might become a strong rival of the current leading operating systems. Before actually seeing a Firefox OS-based phone in the market, do you want to experience it in advance? Congratulations! Now you get a chance to Download Firefox OS Simulator as an extension directly in your Firefox browser.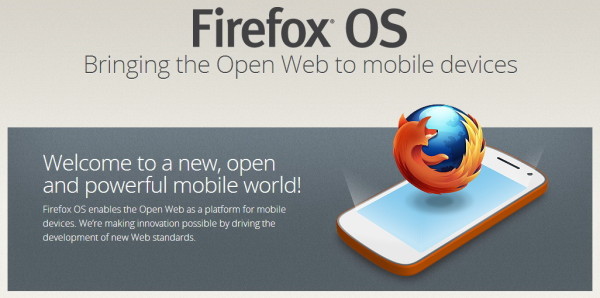 With Firefox OS simulator:
Normal users can decide whether they will buy Firefox OS-based devices or not.
Developers can grasp a deeper comprehension of it and test web apps in an easier way.
Download Firefox OS Simulator
First, launch your Firefox, access the extension page and click 'Add to Firefox'. This is an interesting program made by Myk Melez.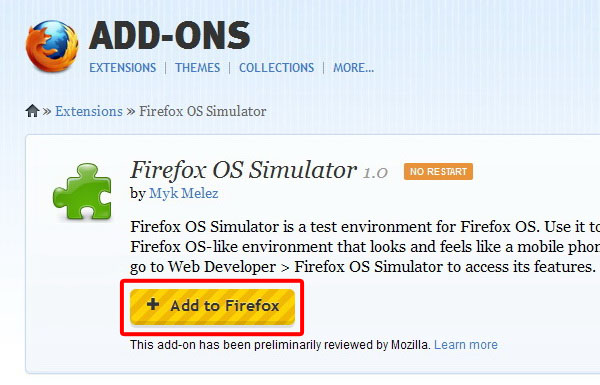 As the size of this extension (64.9MB) is much bigger than ordinary ones, please make sure you have a stable Internet connection.
A jigsaw puzzle-like icon will shows on the left top of your browser. Click it to see the download progress.

When the download is finished, a small window will appear to confirm your install request. Click 'Install Now' and wait for the installation complete. It does not require a restart.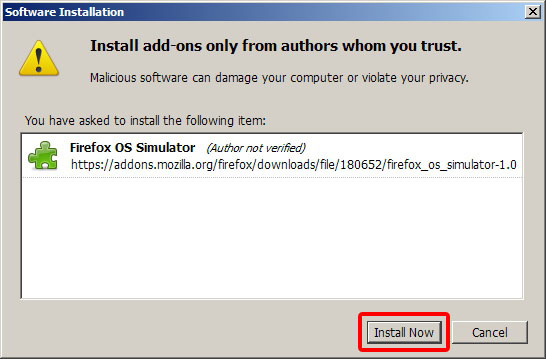 A new tab called 'Simulator Dashboard – Firefox OS' will be created automatically. Its consists three main buttons/areas:
Switch – open the simulator.
Add Directory/URL – test your own webpage/manifest.web app.
Help – a short description and guide to use the simulator.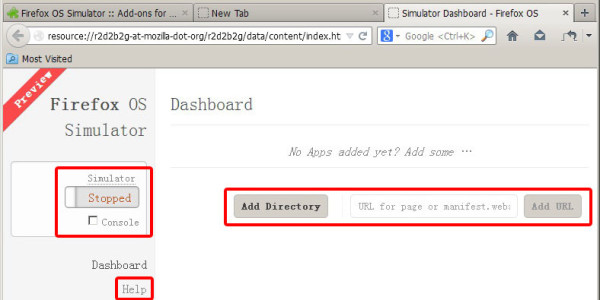 Launch
Now, click the switch 'Stopped' to open the simulator. It will turn into  'Running' mode and you will see a phone-sized window as follow:
 →  →  → 
You are free to try this simulator as a real phone: unlock it, change settings, roll the screen or launch an app by mouse. The 'screen' of this simulator will also sleep. That's why you need to know the hot keys:
Home button – Windows Home key or Mac Fn + Left Arrow
Power button – Windows End key or Mac Fn + Right Arrow
Volume Up/Down buttons – Windows Page Up/Page Down keys or Mac Fn + Up Arrow/Down Arrow
You can also click the small home button at the bottom of the simulator to wake it up.
Main Features
The simulator was already installed a mobile version of Firefox browser and a series of essential apps like camera, gallery, FM, calendar, clock, maps based on Nokia Here, a few boring games, some dev tools and many quick links of web app (though you can not actually use some of them due to hardware limitation, e.g., camera).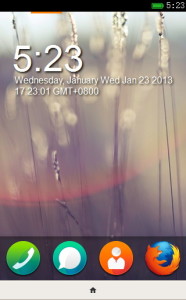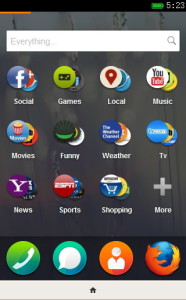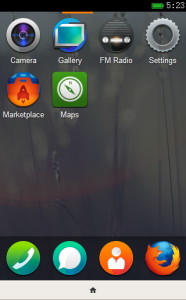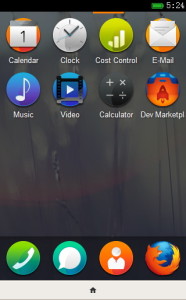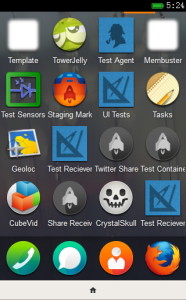 The most important one among them is the Marketplace where you can download apps without an account.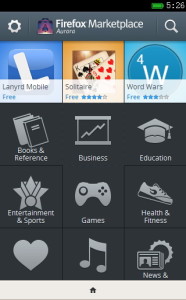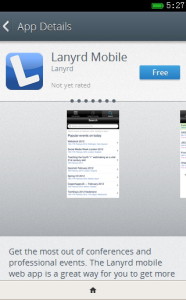 Adding Web Apps
Go back to the dashboard, type or paste your link and click 'Add URL'. The simulator will be turned on itself. Go to last screen and your app is done!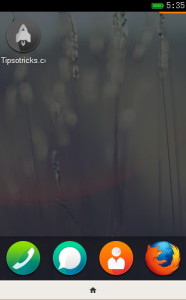 This is only a basic trick. For more information developing and publishing apps, please visit Firefox Marketplace Developer Hub. If you are a professional, then you need not any guide at all.
Download Firefox OS simulator for Firefox browser on Mozilla.org
Requirements: Firefox 16 or above. The extension works well on Firefox 18 and 20 (Aurora).
* Paste the link 'resource://r2d2b2g-at-mozilla-dot-org/r2d2b2g/data/content/index.html' in your address bar and press 'Enter' when you closed the Dashboard tab and have no way to reopen it.
If you find any bug in this Firefox OS simulator, please do not forget to submit it to the simulator's issue tracker.