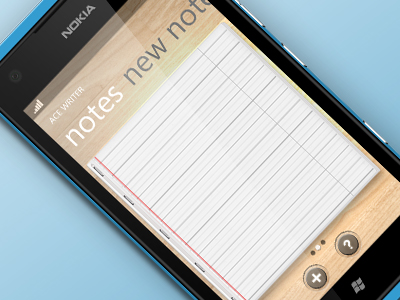 Note-taking has become a necessity with the rise of computing and smartphones. Everyone wants a better way to keep track of notes, to-do lists, memos and the like. Note-taking apps let you keep your information organized across devices, so that you have your information available to you at all times. These apps help you jot down your thoughts and ideas instantly for future access and can sync with apps and software across devices and online too.
Note-taking apps are a dime a dozen, and picking the right service isn't really easy and can be quite a task. Here are some hand-picked best note taking apps that sync across all your devices including PC, mobile and tablets and are available for free.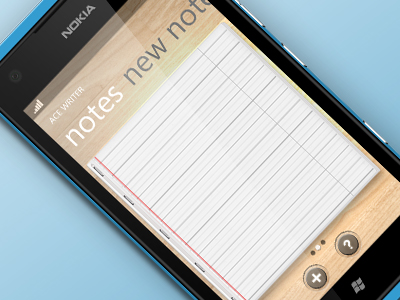 Best Note Taking Apps for All Devices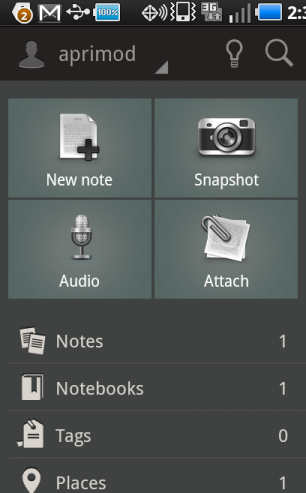 Evernote, virtually the market leader of note-taking apps, can literally note anything anywhere. The service is available across a range of platforms, thus allowing you to access notes from anywhere. Evernote has the ability to attach items such as audio, video and PDF files to your notes. You can take notes, tag and save them, and organize them into notebooks. You can share any note or notebook via social networks too. As a special bonus for iPad users, Evernote has a built-in voice recorder for the iPad client. Evernote takes the cake away with its effortless cloud sync solution for all of your notes very perfectly.
Platforms: iOS, Android, Windows, Mac, Windows Phone, BlackBerry, webOS, Online.
Pros: Cross-platform compatibility, Perfect notes sync, rich in features.
Cons: Not very good when it comes to aesthetics, may lag on low-end devices.
2. Catch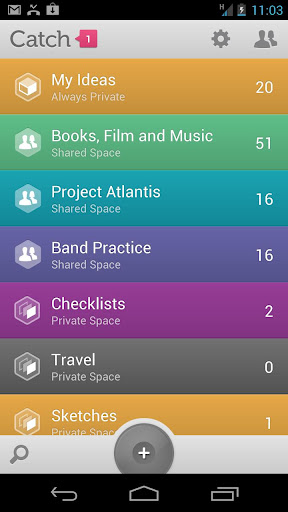 Catch Notes, formerly 3banana/snaptic, is considered one of the best note taking apps for all devices. It is seriously stylish to look at and tagging notes and categorizing them is well implemented too. Apart from basic notepad functions, Catch also lets you add audio and photos to your notes, and everything is syncable online. Collaborative lists are possible through similar online functionality with the ability to add emails. The app works very responsively across all platforms, something it scores an edge over Evernote. Catch Notes also uses the ability of  location tracking to complete your note-taking experience.
Platforms: iOS, Android, Online.
Pros: Pretty interface, responsive apps, good feature list.
Cons: No Windows and Mac apps.
3. SpringPad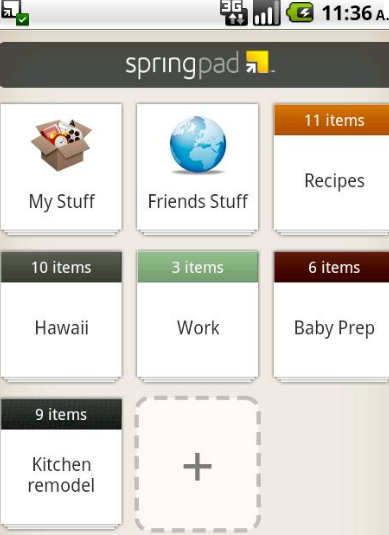 Springpad automatically organizes your notes into specific collections and enhances what you save with useful links and relevant offers to save you time. Springpad collects everything you throw at it — including bookmarks, article clippings, notes, and photos, all of which are synced across web and mobile devices. Snapshots of websites can be saved real smooth. Do note that your notebooks can be made public too. The UI is fluid and absolutely beautiful.
Platforms: iOS, Android, Online.
Pros: Beautiful UI, hassle-free note categorization and a great digital life management tool.
Cons: Bothersome bugs.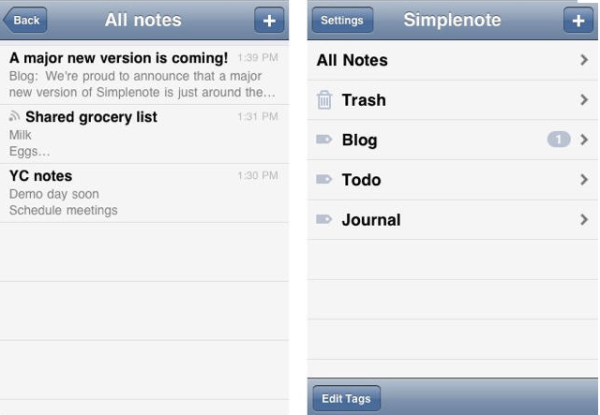 Simplenote is easy to use, free, and has a robust user and developer community behind it. Simplenote lets you write notes and organize them by tag, search note contents and tags later to find what you need again, search through revision history for your notes, share them with others, and access them on any web-enabled device.
Platforms: iOS, Android, Online.
Pros: Great web integration, impressive developer apps.
Cons: Very basic UI, idea of using other apps might not appeal to everyone.

5. Microsoft OneNote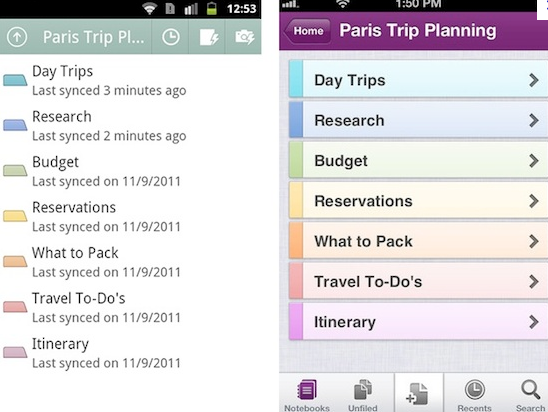 Office OneNote, part of the Microsoft Office suite, is a digital notebook that provides people one place to gather their notes and information, powerful search to find what they are looking for quickly, and easy-to-use shared notebooks to manage information overload. There's good integration of text, pictures, documents and audio. Notes can be synced through online storage as well.
Platforms: iOS, Windows Phone, Windows, Android, Online.
Pros: Wide-range of platform availability.
Cons: Uses SkyDrive for online sync.
Do share with us in the comments section below if you've got any other favorite note-taking app.