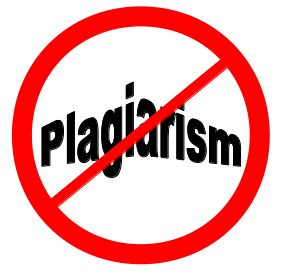 Being a content write or an editor, it always hurts when you found your original content copied or published somewhere else online. If you're a webmaster or a blogger, you might know the best, how bad it feels when someone copies your content and publish without any permission. If you want to claim the ownership of your articles or want to check how original the content is being provided by your writers, you may use some of those free online plagiarism checkers.
These tools are totally free to use and do not require any downloads or signups. All of these tools give almost accurate results by comparing the content you enter all over the web for any other possible presence or close resemblance.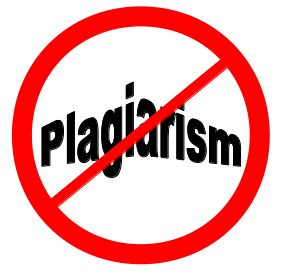 With plagiarism checker:
Authors can learn who is copying and republishing their works without proper authorization.
Students can check the uniqueness of their paper/thesis to avoid unnecessary copyright issues.
Teachers can find out whether their students' assignments were written by their own efforts or simply by copying and pasting.
Let's try these free services and keep away from plagiarism!
8 Best Free Online Plagiarism Checking Tools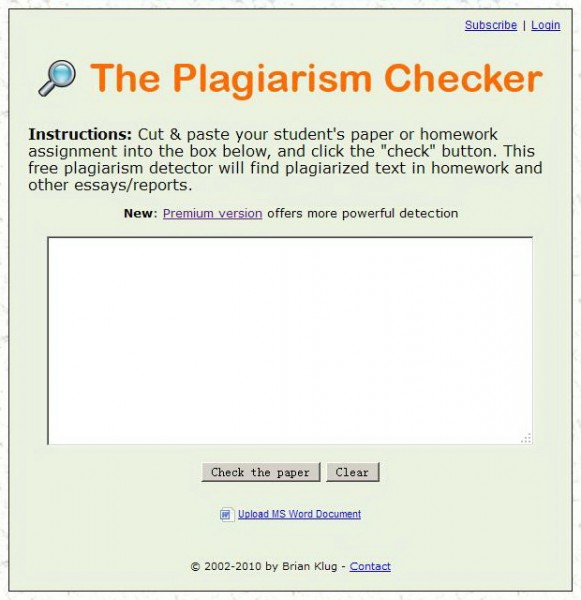 As it is impossible to search every sentence of an article by yourself, you can paste what you want to check in the blank box and click 'Check the paper' button or upload a Word file containing your text. Do not pay attention to the word 'student' in the introductions above the box. This tool is suitable for every kind of essay.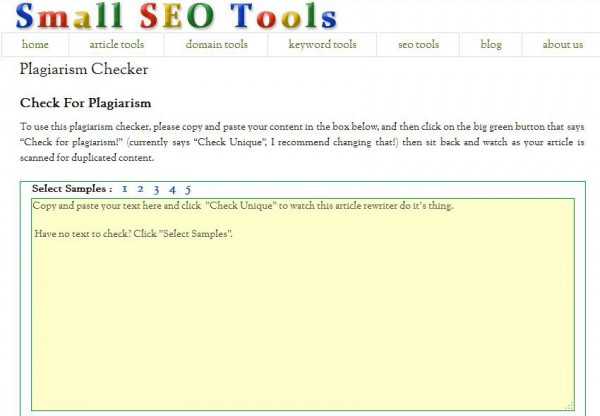 Apart from various tools for search engine optimization, plagiarism checker is also a useful gadget offered by this website. Five samples are prepared so you are able to have a try before actually using it. The following steps are not worth yakking at all. Paste your article and click 'Check Unique'. After the check, notice the percentage which shows the degree of your article's uniqueness.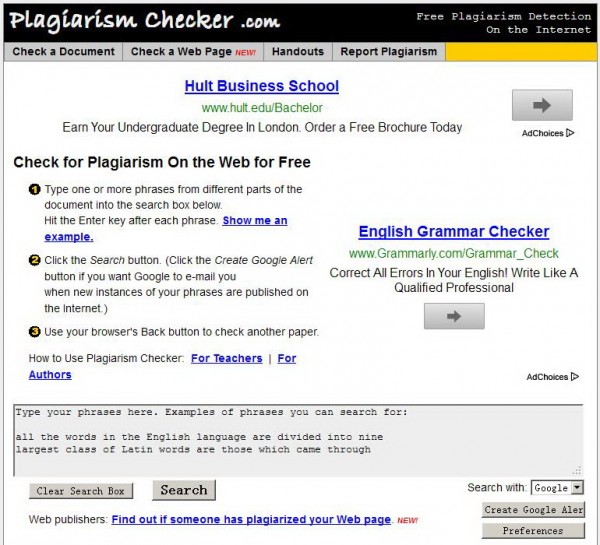 In addition to the search box displayed on the homepage, you can check a webpage by clicking the second link on the top – it is exclusively designed for publishers.
An additional function of this site is that you can create a Google Alert, so you will receive emails every time when new posts similar to yours are detected.
Read full user guide for teachers or authors.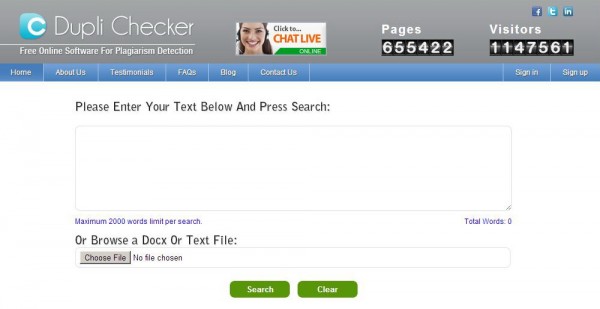 As it shows on the top of the homepage, over a million people have visited this website to check for plagiarism. Will you be the next one? Again, you need to follow two simple steps: paste, and click 'search'. No more than 2000 words per search. Doc, docx and txt files are allowed to be uploaded and checked.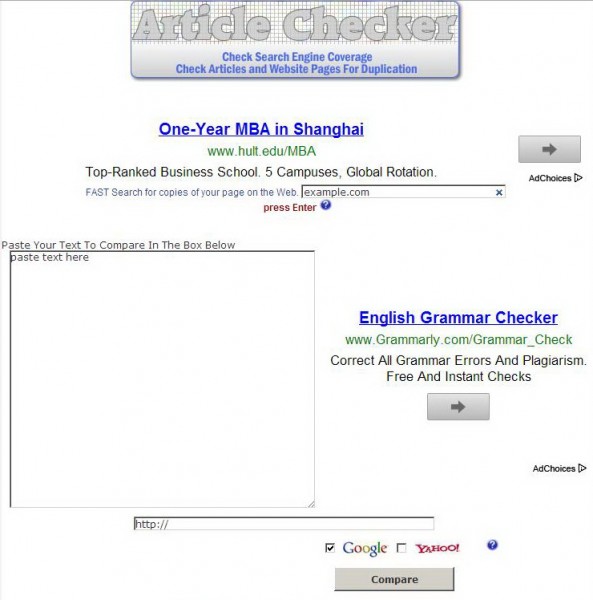 Though the appearance of this site looks a little confusing at first, you will soon find it helpful. The first and third box enables you check a webpage and the second one lets you check texts. You can choose Google or Yahoo! to check since the result of different search engines may vary.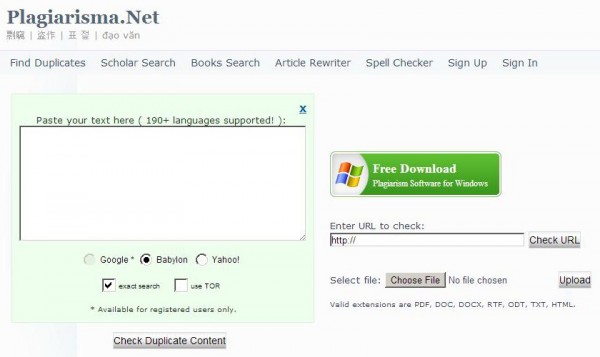 Supporting more than 190 languages, Plagiarisma.Net is efficient indeed. Checking for duplication by Babylon and Yahoo! is limitless but search by Google requires registration (free). Like other sites, this one provides webpage and document checking services as well (doc, docx, txt, odt, html, rtf and pdf format compatible). The site also develops a free plagiarism checking program for Windows.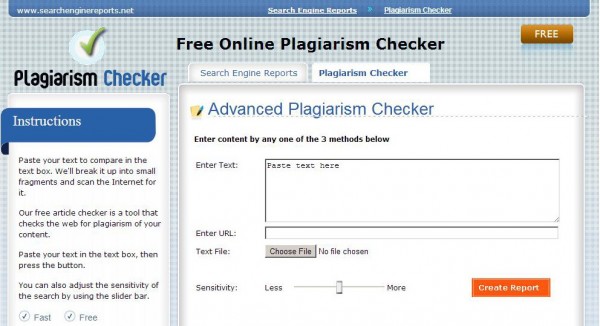 The interface of this website is so concise that you can start using it immediately without being instructed. It has three ways to check plagiarism: text, webpage or file. Just note the sensitivity adjustment which decides what kind of result it will finally show you.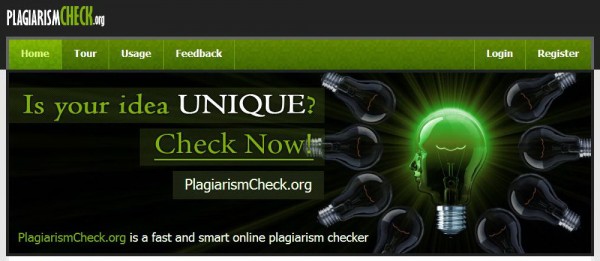 If you have enough time and energy, I recommend you to take a few minutes to create an account for free on PlagiarismCheck.org which has been specially developed for file checking. After logging in, you can add files in the dashboard and examine any of them by clicking the file names (31 file formats compatible). A detailed report will be shown to remind you which sentence is found to be likely plagiarized.
A full usage guide of this plagiarism checker is prepared for beginners.
Bonus Service
9. PlagTracker.com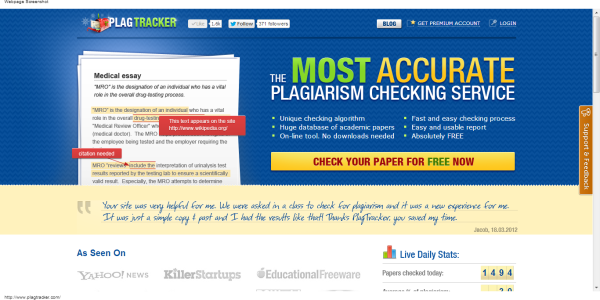 PlagTracker – Plagiarism Checker is another plagiarism checker focused to deliver quality plagiarism prevention solution for people involved in education and content creation. The checker is developed specifically for teachers, students and educational institutions in general, but also used by bloggers, writers and editors.
So these absolutely free online plagiarism checkers will enable you to eliminate any piracy so soon as you'll find it.
Do share which of the checker fits best according to your needs in the comment section. 🙂