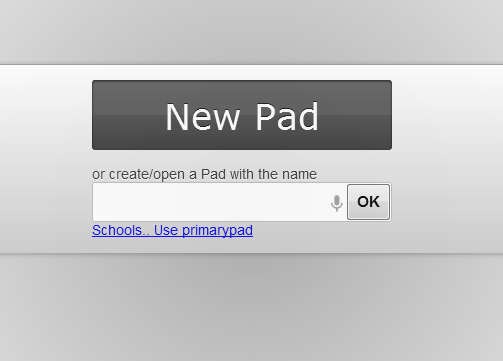 If you've ever had to work in groups to create a document, you must have been aware of EtherPad, the real-time, simultaneous text collaborator tool that was acquired by Google a couple of years back. That did not, however, put the technology to rest. Multiple other real-time text pads were created that had similar functionality to that of EtherPad. One such tool is EtherPad Lite.
Real-time Text Collaboration Tool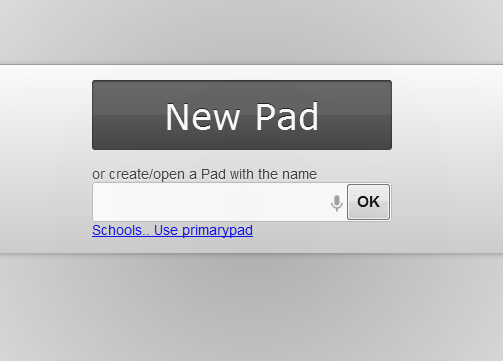 TypeWith.Me is an online, Real-time Text Collaboration Tool. It allows multiple users in groups to collaborate or edit text in the same file at the same time. It is free to use for everyone and does not require any signups or logins. The picture above is the homepage of this utility. As you can clearly see from it, you just have to visit the homepage, create a new pad, or open an existing one, and start working on your project, whatever it is.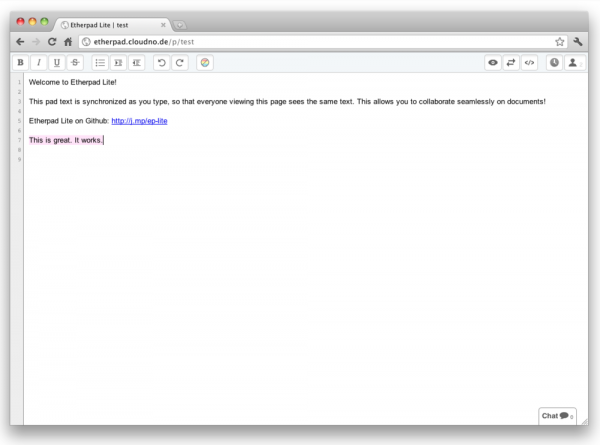 This is what the TypeWith.Me text pad looks like. Some other tools of its kind, e.g. Google Documents, do not allow the users to type in simultaneously. They have to wait for one to finish typing before the other can type in. At TypeWith.Me, that is certainly not the case as all the users are allowed to type in whenever they need to, may it be simultaneous. This tool provides a built-in chat for you to discuss the progress with your group mates, if needed, as you work. Upon completion of your document, simply save the document. Next you'll have to select the file type, as which you'd wish to export your document. A few of the file types supported are PDF, HTML, plain text, Word.
This tool can particularly be useful for students who constantly need to work on collaborations higher in their academic careers. TypeWith.Me is perhaps the most suitable Real-time Text Collaboration Tool of its kind that would aid the users to get the job done, quickly and efficiently.