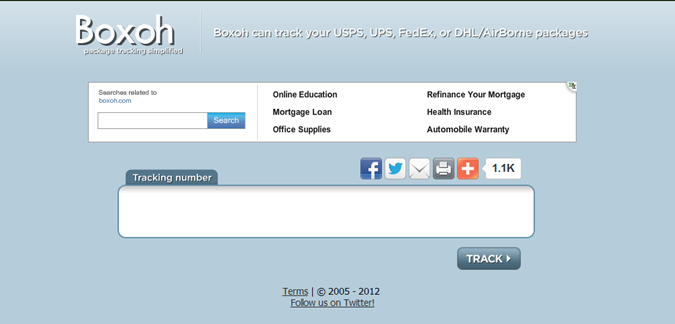 Internet marketing and businesses are on a roll these days. Websites like Amazon and eBay are among the top visited websites daily. Thousands of orders are placed on these websites from all over the world. Have you ever ordered a product online from a different country? If you have, then you must have experienced the continuous concern that comes along. You would be worried about your purchase. You might be wondering where it is, will it be delivered at your door in time, will it reach safely among other concerns. Rightfully so, after all, you spent your money. Track your package, and know where it is at any time using Boxoh, that will relieve you.
Online Package Tracking With Boxoh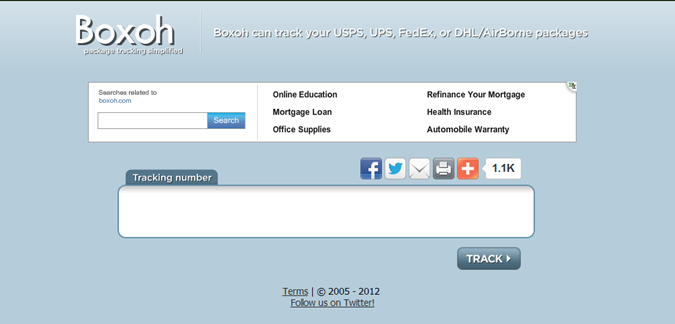 Although there are a number of websites offering online package tracking, Boxoh is quite different in terms of its illustration and simplicity. It displays the position of your package on a map, at any given time. What more could you ask for? You'll always know where your package is, and can monitor every movement and progress as its journey continues to finally reach your doorstep.
How it works?
Boxoh doesn't require you to have any existing knowledge. When you order or purchase a package, you will be provided with a tracking number, that is all you need to do online package tracking. Go to Boxoh's homepage and enter that tracking number in the field that you can see in the picture above and click 'TRACK'. It will take you straight to the map where you will be notified about the following things.
Each step of the shipping.
RSS feed
Updates
Delivery estimate time
Distance traveled by the package
Boxoh is as simple as tracking a package can ever get. It is free to use for everybody and is highly recommended for those who love to shop online.