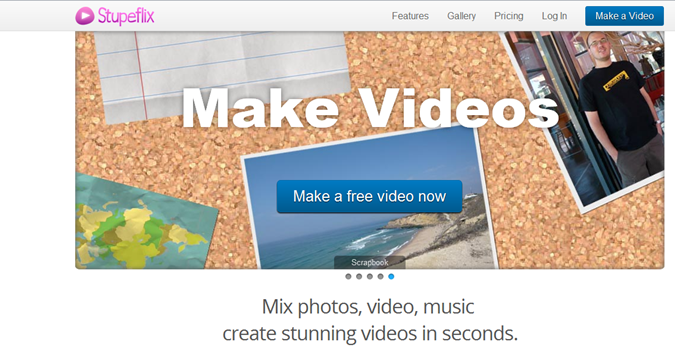 Are you fond of creating interesting and interactive videos or have you ever wanted to make one? If the answer is yes, then you're at the right place. I'm about to share an amazing online tool, that will take your video editing experience to a whole new level. Normally, the video editing software need to be downloaded and consume huge spaces on your hard disk, they might even slow your system down to an extent. Wouldn't it be better to create videos online without having to download huge software? Stupeflix does just that.
Stupeflix- Free Online Video Editor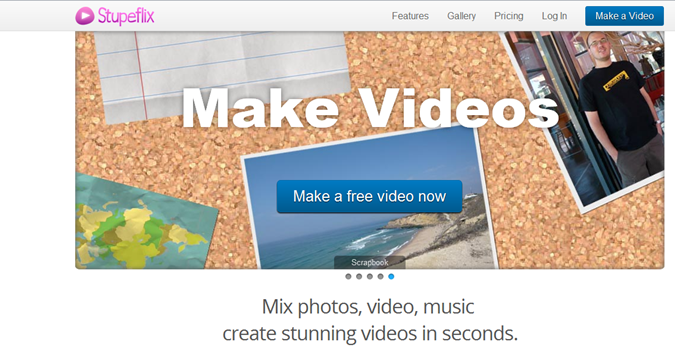 Stupeflix is a free online video editor through which the video editing is solely done on your web browser. It is not totally necessary for you to create an account to use it as you can connect to it via your Facebook or Google account. Creating videos is relatively easy too. The videos/slideshows can be created using images, text and sound.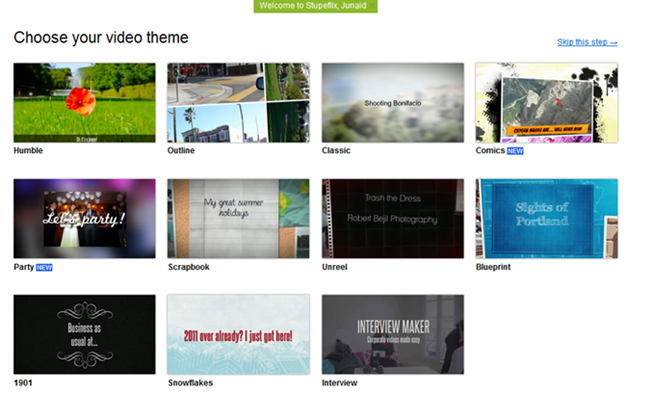 If you need to make a slideshow using images, you can select one of the few high quality themes that will be presented at your disposal. If not, you can simply skip the step and proceed to your video editor.

Upon reaching the video editor, you can either upload any videos, sounds, images that you want to include, or even create them yourself. Once you have uploaded the content that you wish to include in your video/slideshow, rearrange it using the easy-to-use Stupeflix video editor and export your video to be shared with your friends and family online.
As is the case with most tools, both trial and pro versions exist. Similarly, Stupeflix offers you 5 different packages besides the trial version, starting from $5. They, however, are suitable for professional use, for beginners, the trial version would do it. So what are you waiting for? Visit Stupeflix and create your own amazing videos and slideshows. 🙂