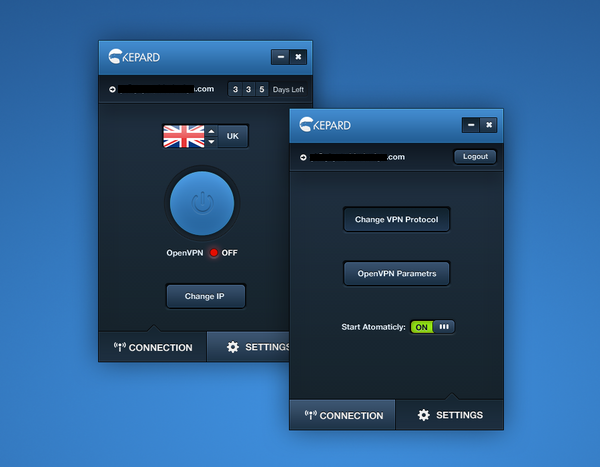 VPN services are a great way to protect users and companies from unauthorized monitoring or hack attempts. They can also grant people access to a network not directly available, such as region-restricted tv shows or videos. When talking about VPN service, Kepard is one service that can't be ignored. It is a great way of creating a secure connection online while browsing, and allows you to encrypt data so as to prevent any chances of a hack attack.
Kepard is a premium VPN service that provides services designed to keep users safe via a secure connection. Founded in 2012, this company has rapidly grown popular, providing its services globally within its first year of service. It is now the service of choice for expatriots and travelers.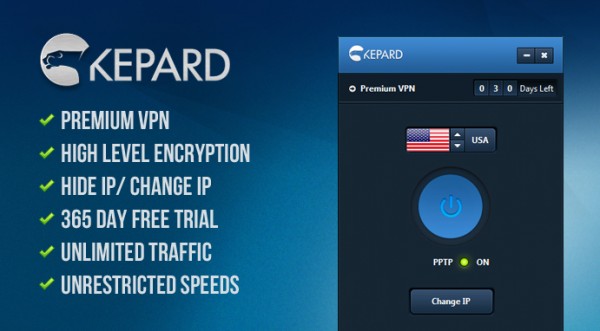 VPN Servers
Kepard has 6 servers in 5 different countries, which include Canada, U.K, Netherlands, U.S.A, and Germany. You can log onto any server, or switch between the servers quickly and easily to protect your privacy. There is no extra cost for switching servers. Using these servers, you can access region-restricted sites. For example, with the UK VPN, you can access websites and TV shows that are restricted to the U.K.
Privacy
With Kepard, you can be sure of your privacy on the internet. It supports many protocols, such as OpenVPN, L2TP, and PPTP etc, which you can switch easily and send/receive data securely even on public networks. Kepard will also assign you a different IP address, hence keeping your anonymity and preserving your privacy online. Additionally, the NAT Firewall, and up-to 256 Bit encryption make sure sure your data is not leeched by scams or hackers. You can change servers, protocols, or IP at any time!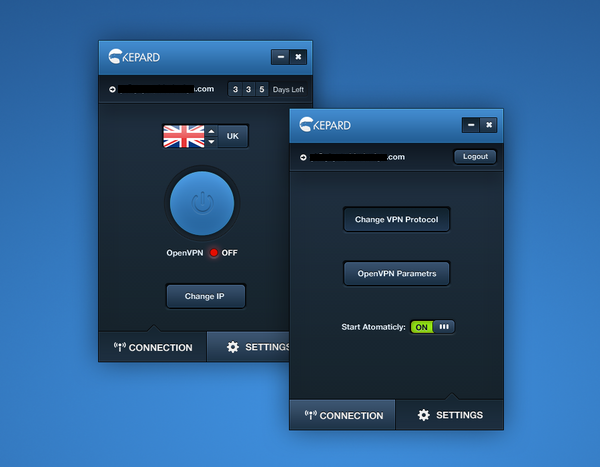 Pricing
Kepard offers a Free VPN trial for 30 minutes everyday for one whole year! This is to give you a feel of the service so that you can choose to buy it if you like it. Per month subscriptions cost $7, but if you sign up for 3 months, you'll save 10% and will only have to pay $19. You can save up-to 18% by signing up for an year for just $69!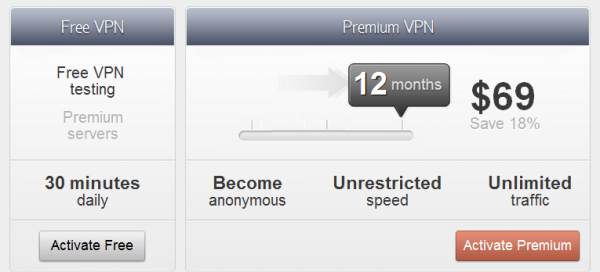 Other Features
Unlimited Bandwidth and traffic allowed
Unrestricted speeds of up to 100MBits (and more)
Allows torrents and P2P traffic
Excellent dedicated customer support
Connect from multiple locations at the same time
Affiliate program through which you can earn by referring others
Flexible payment options via MasterCard, Visa, American Express or PayPal

Getting started
To get started, you need to visit the Kepard website, and download their application on your device. Alternatively, you can use the link below (for Windows). You will first have to register for an account, and then, you can log into your dashboard and download the application from there.
Download Kepard for Windows (Direct)

Kepard works with most platforms, such as Mac OS X (10.4+), Linux 32 Bit systems (Ubuntu 8.04+ 32 Bit), and Windows (2000, XP, Vista and 7, both 32 and 64 bit versions).
Kepard also supports protocols such as PPTP and L2TP/IPsec. This means that it can also work on Android and iOS devices. You simply need to go to the Settings tab, and select an OS that works best for you. Follow the described steps in order to setup a manual connection on your iOS or Android device.
Once downloaded, you can install the application, which is pretty straightforward to use.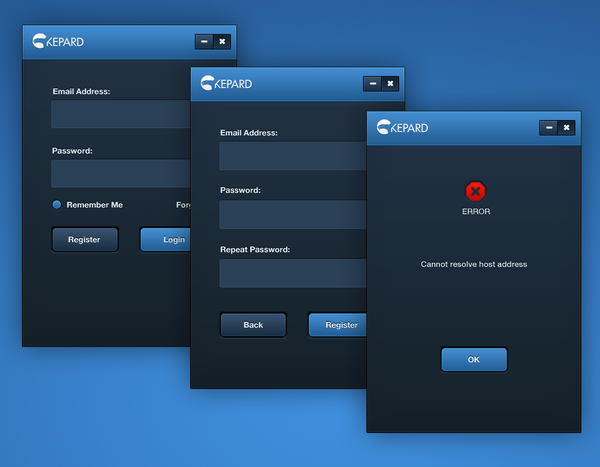 It's these powerful yet easy to use features that make Kepard VPN one of the best premium VPN services. Just try it now for free, and see for yourself.
Get 20% off at Kepard VPN Subscriptions (exclusive for our readers)
If you plan to go for any of the Kepard's subscriptions, you can avail the 20% discount coupon given exclusively for our followers.
Coupon Code: tipsotricks
(Valid till: February 6, 2013)
You can use the discount coupon code while checking out at Kepard.
Giveaway of Kepard VPN Subscription
If you don't want to purchase the Kepard subscription, you can still have a chance to try out the service with absolutely free subscription through our giveaway. Yes! We are giving away 10 free 3-months subscriptions of Kepard. Thanks to Kepard for sponsoring the giveaway. 10 of the lucky participants will get the fully working 3-months subscription.
We will keep the giveaway active till August 21 2012 starting from August 14, 2012.
Taking part in the giveaways is easy – you just need to perform following simple tasks:
1. Like Kepard fanpage at Facebook:

2. Like this page to and let your friends know about the giveaway:

OR

Tweet the page to your followers:

Tweet


3. Leave a comment in the comment form below and tell us "Why do you need a secure VPN account? What will be your primary usage if you get a subscription?"

Fill in your name and email address in the respective fields of the comment form below (double check your email address while entering. We will contact the winners via email only).
Good Luck! 🙂