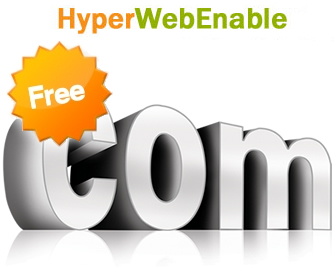 Have you ever wanted to register a .com domain for your new website for free? Or maybe, you just want a personalized email address (you@yourName.com)? There are many free website building and hosting services that are free, but they either give you a sub domain (www.yourDomain.companyName.com), or charge you for your own domain. Normally, the domain registration alone would cost around 10 bucks. But most people would hesitate to spend money on domain registration due to many reasons. Well, such people now have the option to get a .com domain absolutely free! In this post, I'll show you how to get free .com domain.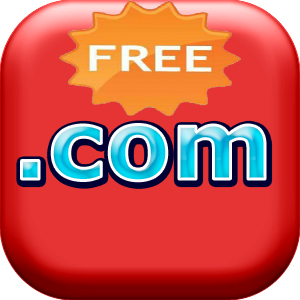 Domain registration always comes at a price. Much like property, a space on the web doesn't come free. That is, until someone subsidizes it  for you. HyperWebEnable is one such great service where you can get your website started absolutely for free!
What is HyperWebEnable?
HyperWebEnable is a great free service for starting up your website on a .com domain. They not only give you a free domain, but also free web hosting! They also have free website developing tools for you to create a website from scratch!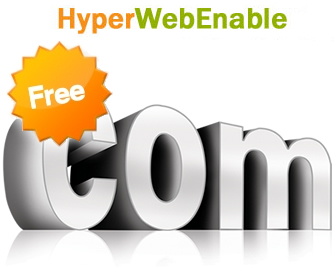 How To Get Free .com Domain – Getting started
To get started, simply go to HyperWebEnable website and request a free site, or sign-up in other words. It's a simple form, and you need to provide the domain you want to register. If you want to transfer an existing blog over to HyperWebEnable (HWE), you can mention your existing website too.
Once you submit your request, it will be reviewed by HWE  moderators. They don't allow domain names with the names of individual people. So your request might be rejected. You will normally get their reply within 1- 2 days. Once you are accepted, you are ready to start building your website absolutely for free!
Features
Free .com domain (www.yourDomain.com)
Unlimited Free storage
Unlimited bandwidth
Unlimited email ids (you@yourDomain.com)
PHP, MySQL and Apache support
More than 50 scripts to choose from
Lots of templates to choose from
Tips, tricks, and tutorials provided by HWE
Technical support by email
What's the catch?
Well, you might be thinking, such great offers rarely come without a cost. And you might be partially right. However, there are no hidden fees for this service, and it is absolutely free! The only requirement is that, your site should meet the minimum traffic requirement.
HWE gives you 45 days period to build traffic to a 100 page views per day, or 3k page views per month. This is a fairly easy target to meet, and if you keep above this, you will be fine. If your site is inactive or gets very low traffic, your site might get disabled.
Anyways, it's a great service. I've already registered a domain with this service. You can too!