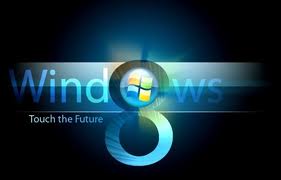 Windows 8 will be soon in market and almost everyone is waiting for it to give it a try. Click here to download the beta version of Windows 8 if you are planning to try it out. No matter what version of Windows you use, security is always been the biggest issue when you want your system to work smoothly. From the huge market and competition of Security Solution online, we hand-picked the best of the security suite and Antimalware software that will protect your Windows 8 at the highest levels. All the following Antivirus software are fully supported by Windows 8 and Microsoft has also confirmed the support of these Antimalware/security solutions.
Best Antivirus For Windows 8

BullGuard with their Internet Security 12 is offering 3-month free trial with free 5 GB online backup. It's a complete security suite, in which you get, firewall, email protection, pc tuneup, parental control tools, spam filter and other tools. If you wish to purchase you can get 70% discount on this special release.

Another leading name in PC security solutions, F-Secure is providing full security with F-Secure online backup and complete assistance for windows 8 consumers, F-secure is also providing F-Secure Protection service for business. They have confirmed the support for Windows 8 in their latest release.

Kaspersky Lab, a leading developer of content and threat management solutions, presents Kaspersky Internet Security 13 (the beta release) Technical Preview designed with support for Windows 8 Consumer Preview. You get an all in one security suite including the firewall, email and spam filter, parental tools, firewall and other built-in tools. You can try the security suite free for 3-months time period.

McAfee has also announced its latest total protection Beta for Windows 8. It's a complete security solution for a single PC in which you get social networks security and filtering tools for Facebook, LinkedIn, Twitter etc.

Cloud Antivirus by Panda Security is one of the fastest adoptive antivirus and complete security solution among web users. It's a cloud based security suite which has got so many users in less time. Due to the rapid increase, Panda Security has released the latest release with full support of Windows 8.

One of the most popular security solutions of all time. Norton Protection System provides four unique layers of powerful protection to proactively stop online threats before they can infect your computer. You can view or download insights, can apply parental control and secure your network.
7. Trend Micro
The Trend Micro offers an all in one security suite, but the latest release supporting the Windows 8 is still in beta stages. It has got a solid firewall protection and quick scanning speed. TrendMicro has confirmed to release the final release of the security solution with the final release of Windows 8.