Creating your blog on WordPress is not at all difficult these days. This is probably why WordPress is the number one blogging format for plenty of people. However, making WordPress advantageous will consist of your putting a lot of time and effort into getting the right amount of traffic from the search engines.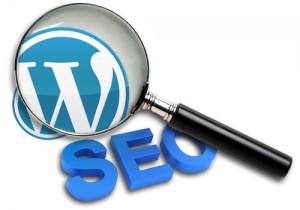 You will have to work on plenty of things at the same time if you have a goal of making your WordPress SEO top notch. But then again, there are those areas that you cannot afford to overlook. The focus of this article is to help you to get your WordPress blog in top notch shape when it comes to SEO concepts.
Enable Comments
Although this might seem like common sense, a lot of people still seem to ignore it. Never give up an opportunity to get more content for your WordPress blog if you can get your readers to make comments. It is because customers had lot to do with creating a lot of content is why social media has such a large popularity today. Besides the fact that this will be beneficial for building up a relationship with your readers, letting them leave comments will give your blog new customer generated material. The search engines will eat this up.
Have Trackbacks in Your Comments
One of the key factors that plays a role in getting your WordPress blog ranked in the search engines is the trackbacks feature. This makes it easy to have links created in the comments section to anyone who is linking to your content. When you enable trackbacks, you give other bloggers a chance to link to your content and send you a backlink. You will discover that plenty of WordPress blogs have trackbacks all through the comments. This is done so that people who like the content will be able to link to it without any problems.
Use Pinging Services
Pinging services are used to announce to the world, and to the search engine spiders, that there's something new on your site. Ping-o-matic is the service that is commonly used by WordPress. Part of its popularity stems from the fact that once it is pinged, it turns around and pings other sites. If you ping too often it could have a disastrous impact on your blogging future by labeling you as a spammer. But all you really need to do to avoid spam complaints in this pursuit is keep down the number of pings you're making. If you aren't ready to give up the excellent benefits that pinging provides for your blog then you're going to have to behave responsibly with your use of tools such as this.
WordPress SEO is a method that will slowly give your blogs better potential and a better appearance where search engines are concerned. But since you're using a powerful platform like WordPress, the overall returns that you can get from your efforts can be huge. One particular search engine that admires WordPress is Google; and actually will deliver high marks for your blog. So before you go all complex with your approach to WordPress SEO, first get the basics right and ensure that you've built a strong foundation for the future traffic.