---
Update [Nov 4, 2011]: Angry Birds Seasons for PC has been released. Click here to download the latest episodes pack
Angry Birds has been one of the greatest success ever in the mobile video game industry. More than 300 Million downloads since its release is something really huge for the company who developed the game and won hearts of millions of fans across the globe who not only liked the game but are pretty much addicted to its gameplay as well.
(See the Infographic explaining interesting stats and fact about Angry Birds)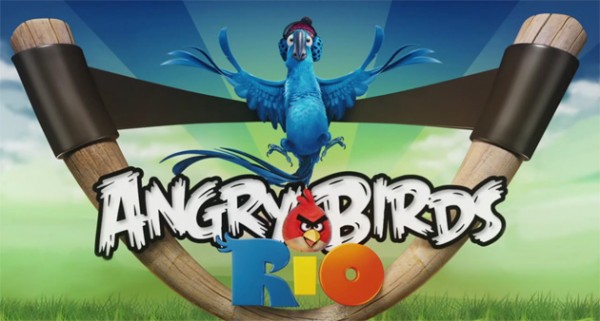 Angry Birds Rio so far is the latest version released for PC platform. The link we shared at our site was the official link and offcourse the demo version. Due to the fact that no one can resist playing the game till the very last level, we eventually realized that how badly the full version of the game is needed for an addict.
Well, our fans who downloaded the game from our site wanted the full version of the game since day one we shared the download link for the PC version of Angry Birds Rio. (Download Angry Birds Rio for PC here)
So, here we are with the giveaway of Angry Birds Rio license key to activate the full version of the game. One lucky winner will get the license key for the game in this giveaway.
The giveaway will be live from Sept 17, 2011 till Sept 21, 2011.
To enter the giveaway, do any one of these:
1. Share this page to your Facebook profile:

OR

2. Tweet the page to your followers:
It's upto you to choose any one you like or you may choose both if you want to share the news to your friends and followers on both Facebook and twitter.
After sharing answer this simple question in the comment form below:
Which Angry Birds PC version do you like the most? How many episodes and levels have you cleared so far?
Fill in your name and email address in the respective fields (double check your email address while entering, we will contact the winner via email only). Do not put your email address in the comment field, otherwise it will be shown publicly.
---
P.S. We know one license key for so many crazy fans might be an injustice but we will surely giveaway some more if this one gets successful – that's a promise!
So share the news and this page generously to see more of these giveaways of Angry Birds on our site. Your shares and tweets of this page will decide the possibility of the next giveaway 🙂