Lots of new features of the Facebook are announced in it but the one which got most hype is the New Facebook Timeline which is gonna replace your current profile. As the name suggests, New Facebook Timeline will change your profile into a series of events which is a new concept.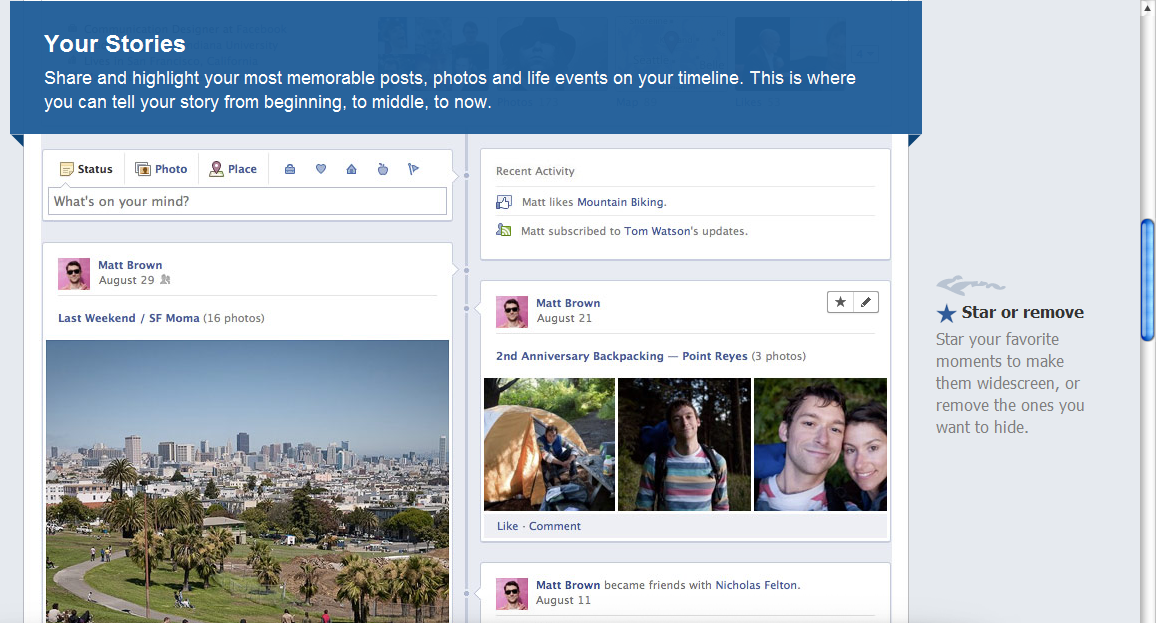 Click the image to see larger preview
Facebook is soon gonna launch the New Facebook Timeline to all of its users. But if you can not wait that long then, you can enable the New Facebook Timeline now also.
Just follow the instructions given below to enable the New Facebook Timeline now in your profile.
1. Login to your Facebook account and then Click Here
2. On the new page, click on the "Allow" the give the permission to the Developer app.
3. Click on the "Create New App"
4. Select the whatever name you want for the "Display Name" and "Namespace". Check the "I Agree" box and click on the Continue button.
5. On the new page, click on the "Open Graph" in the left sidebar
6. On the new page appearing, fill any detail you want in the two boxes and click on the "Get Started".
7. When the next page appears, scroll down and click on the "Save Changes and Next". Follow the same thing on the next screen which comes.
8. On the next screen, just wait for few minutes and then go to your homepage.
9. On your homepage, you will see a notification to enable the New Facebook Timeline. Just click on the "Get It Now" button and you will have the New Facebook Timeline enable in your profile. Enjoy
And In Comments do not forget to tell us that how is your experience with the New Facebook Timeline