If you are one of those who uses their PC for fun and entertainment along with their friends, then the most important thing for you is surely your pen drive. Though I am not really from that class but sometimes I really used to share my files with my friends and my family using pen drive or using a DVD disc.
Hope you are already aware of the fact that the most threatening way to get you PC inflicted by virus using Flash Drives or portable HD. Even a paid AntiVirus cannot protect you all time from removable media devices such as USBs, SD Card, External hard drives, digital cameras, phones, etc.
So, are you wondering about how this things will get into my PC while I am really conscious about them? Well, Autorun.inf/AutoPlay Programs are the grand way for those threats. There are so many ways to disable Autorun.inf/AutoPlay Programs but the best way I have found is to use Antirun.
This is a tiny free tool which can detect Autorun.inf and then delete/disable it immediately. You won't even have to click on anything else for this!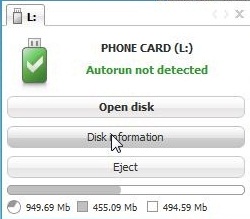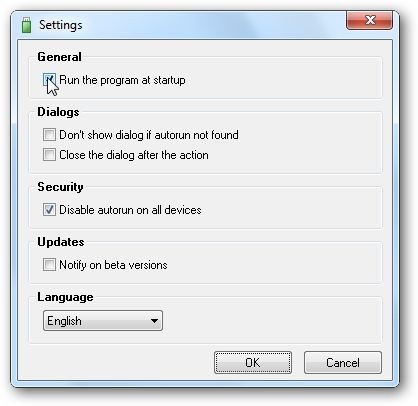 On default, this app will run during Windows startup. To disable this option, "Settings" from System Tray icon and uncheck "Run the program at startup" option. You can also change other settings from here.
Antirun works on Windows XP, Windows Vista and Windows 7.