On-page optimization is pretty straightforward for regular websites or blogs for that matter (since they have fewer pages and lots of unique content), but when it comes to websites offering coupon codes or discount deals, you've got to pull out all the stops, and concentrate as much on the On-page optimization factors as you'd like to focus on off-page factors like link building. For the reason that On-page optimization has become much more significant after the Panda update.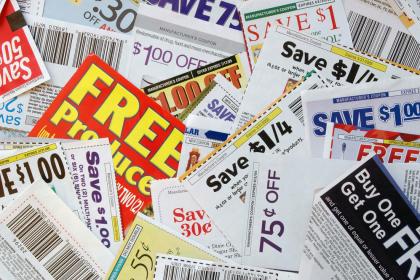 Following are some invaluable tips to sort out on-page optimization for your discount coupon websites.
First, do not use … and I repeat, do not use copied product/coupon descriptions on your coupon code or product pages. Try to keep the content unique, because duplicate content will make it very hard for your website to get in the good books of Google.
Second, work on the user interface, especially the area above the fold. The page layout should be easy on eyes and the information should be easily accessible. Some unique and relevant content/information is needed on each page to retain the users, since bounce rate can have an impact on your overall rankings.
Don't keep adding new pages like crazy, to try and target as many keywords as you can. Websites with lots of pages having little or no content will be handed a site wide penalty sooner than later. So, it's not advisable to create a new page every time you're looking to add a new coupon code.
Some coupon codes websites use CMS that create pages with dynamic URL's. Your URL must be search engine friendly, which means it should be having keywords instead of a string of random characters. Apart from the rankings, it'll also affect your CTR (Click through Rate).
Don't try to stuff your titles with all possible variations of the discount coupons. A title lengthier than the recommended 70 characters is an overdose. Same goes for headings and the content. You can keep it natural by trying to create interesting and informative content and naturally using keywords within the content.
Try to increase user interaction by adding a blog or forum to your website.
Talking of social interaction, don't forget to add social media buttons like Facebook Like, Tweet, or Google +1 to all of your coupon codes pages.
In-bound and Out-bound links are important; use the targeted keywords as the anchor texts for both in-bound and out-bound links. Always link to clean, relevant, and authority websites (you can add no follow attribute, in case you are worried about the link juice).