When it comes to disk partitioning or tools related to disk management tasks, EaseUS Partition Master, no doubt, is the best software you'll find for the tasks. It is rated among the top most disk partitioning tools which gives you all the tools which you may need in disk partitioning and managements.
The all in one interface consists of all the tools of disk management. Which the easy to use graphical interface you never have to open the 'dark' command prompt and run the commands to resize, extend, create or remove disk partitions.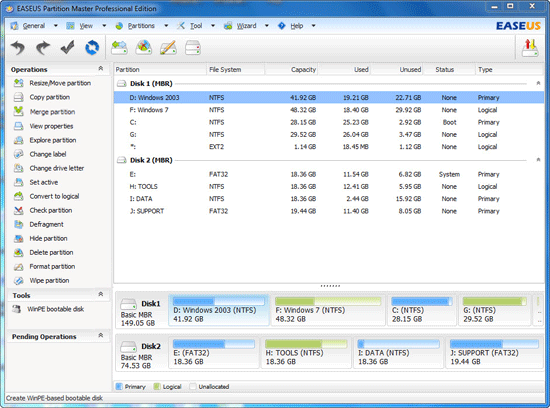 With EaseUS Partition Master Professional Edition you just have to select the drive and choose the task which you want to do with that partition or drive. You can easily resize, create, merge or remove disk partitions.
The best part is, you never have to reboot the system no matter what operation you perform on your drive. However there is a built in backup and recovery feature to take backups and restore them if anything goes wrong. Plus you can recover a deleted partition as well!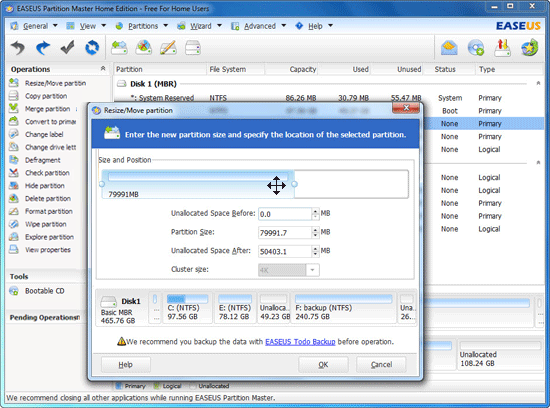 Yes, even if a partition is removed completely from the drive, Partition Master can recover that too!
With the surfing testing feature, you can check your drive for any possible physical bad sectors. You can use the in-depth defragmentation tool to speed up your system.
A highly recommended and must-have tool for system admins and home users.
Download EaseUS Partition Master Professional 9.0
Supports all Windows and Linux versions.
---
Giveaway of EaseUS Partition Master Professional
The full version of the software costs $39.95. But we are giving away 10 FREE licenses to our readers. Thanks to EaseUS for sponsoring this giveaway.
Starting from August 27, 2011 the giveaway will be live till September 5, 2011.
The 10 lucky winners will be picked randomly and will be notified via e-mail.
---
To participate in the giveaway all you need to:
1. Tweet about this giveaway, which can be done quickly by pressing the button below :
Tweet
2. Follow us at twitter:
Follow @tipsotricks
3. Fill in the comment form below with your name and email address, and in the comment field, leave your tweet link, so that we can verify your tweet.
Double check your email address while typing, make sure you typed it correctly. Winners will be contacted via email.
Best of luck!
---
Winners Selected:
10 lucky winners are selected randomly. Here are their email addresses: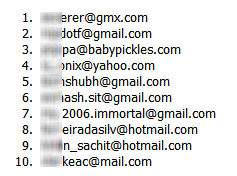 License keys will be emailed to these email addresses soon.