We all know that Windows Starter and Windows Basic Home Edition are cheap versions of new operating system from Microsoft.  But one thing you have to compromise is that Microsoft has disable the GUI Personalization menu in Windows Starter and even in Windows Home Basic Aero theme is not available. You cannot change the theme, change the color of windows, change the mouse pointers or change the icons of your desktop. So is there any solution to this problem.
There is an application known as "Personalization Panel" for Windows 7 Starter and Windows 7 Home Basic which unlock all these features and allow to change desktop wallpapers in Windows 7 Starter, change themes in both version, enable the windows Aero theme, Change the Windows 7 theme color and of course icons of your desktop items.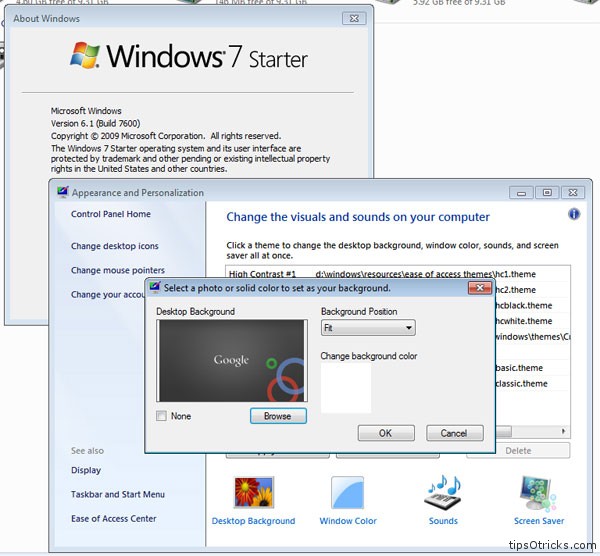 You just need to download and install this application. After installation a link will appear in your start menu with name Personalization Panel and also in the desktop menu with name personalize. Click on it to start the application and then allow the application at windows security dialog box. After that application window will open and you can change the various GUI options of Windows 7 Starter and Home Basic.
Download GUI Personalization Panel