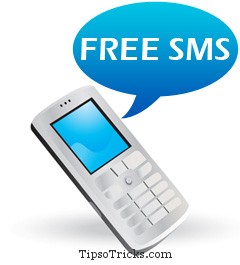 You may find hundreds of websites claiming to send FREE sms to mobile phones. But majority of them are nothing but fake and spam filled stuff. If you're looking to send FREE of charge SMS to India. Then here are some sites for you that offer free of charge sms without any registration or signup.
You can send sms to almost all Indian cellular services with complete anonymity. Hope you'll like the effort, especially if you're an Indian. 😀
---
Smsti.in allows you send message of complete 160 words and without any ads. There message service is very fast and you can even check the delivery reports of the sms that has been sent.
---
Seasms allows you to send messages all over the world. This is the only free sms service that I found which allows you to send worldwide messages anonymously. They also provide 160 character support for SMS.
---
3. SpiceSMS
3.  Spicesms offers free sms sending with 130 character support. The service is very fast and sms are delivered instantaneously.
---
Bollywoodmotion is one of the best sms websites as you can send sms up to 500 characters long. They do not include any ads into your message and messages are delivered in real time.
---
If you know any other sms service that allows you to send messages without registration then do share with us in the comments below.