With the increasing hype of watching online movies, so many websites now offer to watch online movies for free. With the tough competition among these types of sites, users get confuse which site to trust, which one to use to find their favorite movies online, with good video quality and offcourse with optimal buffering speed.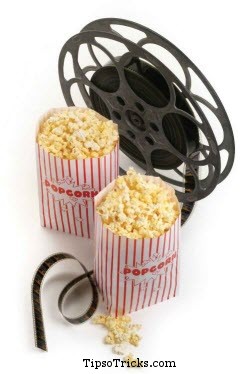 People who watch online movies have so many options to choose from. To solve this problem, I reviewed so many of those sites and came up with 7 best sites which not only contains a good rich movie database, but also offer both Hollywood and Bollywood movies at the same time.
So here are the 7 top sites to watch online movies free of charge:
Vidics offers both older and latest hollywood movies with HD video quality. Video playback speed is excellent. Although it depends on your internet connection, but still the rich database of movies makes Vidic on top of the list.
---
2. MovieWatch.in
Video Playback speed is better. Again it offers both hollywood and bollywood movies with very easy to navigate and search options.
---
3. WatchNewFilms.com
This sites offers only latest hollywood movies. Sites overall popularity and video playback is good. Only downside is the abundance and too many given links of a movie. It needs a little time to figure out which link contains better video quality.
---
4. FunMaste.com
Offers both hollywood and bollywood movies but only old movies. The collection isn't very impressive but old movie lovers would find many old memories in here.
---
5. OnlineWatchMovies.net
You can watch and choose from latest hollywood movies collection. Sites categorizes the movies in very good way. There are multiple languages and genres to choose from.
---
An Excellent collection of all bollywood movies. Video Streaming speed is good and you can find many of those bollywood old hit movies in the collection.
---
7. a2zBollywoodMovies.com
Again a very good site to find and watch Bollywood Movies online. Sites offer a rich, easy to navigate movies collection of both old and latest releases. Video You are given multiple links of video playback to choose from. Most of the links are working with good streaming speed.